I am not a history buff.  In fact, I'd say that next to geography, history is one of my weakest subjects.  But I love to read and I read quite a bit of historical fiction, through that I've learned way more about history than I ever did in my history classes in school (this might be a good time to sidebar into how much more effective we could be in our teaching if we taught cross-curricularly – reading books about certain time periods while learning the history about that time…but I know as well as you that doing so is fairly easy in an elementary school setting where one teacher has one class for all subjects, would be incredibly difficult in today's high school setting…however that's a discussion for another time).
Anyway, like I said I read a lot of historical fiction – about the old west, pioneer times, the gold rush, World War 2, dukes and duchesses in England, and more.  My favorites are probably the westerns.  Within the last two years I've come across several books that are set in New York City during the Gilded Age, I hadn't read any books like that and so I've been intrigued as I've learned about this time.
Most of these books are set in the late 1800s early 1900s.  While many Americans were settling out west, working in factories or building skyscrapers in the larger cities, constructing railroads across the country, or farming in the south, there was an elite group – called The Four Hundred – in New York City that lived extravagant, luxurious lifestyles.  The Four Hundred included the Vanderbilts, Morgans, and Astors.  While many lived in poverty, they ordered dresses from Paris, attended balls and cotillions that would cost $250,000 to put on, spend the summer in their summer houses in Newport, and adhere strictly to a set of society rules and guidelines.
The wealth, the lifestyle, the scandal, the pressure put on these young people to make a suitable match in order to keep their families in good society standing fascinates me.  What a life!
Here are several books set during this time period that I've really enjoyed: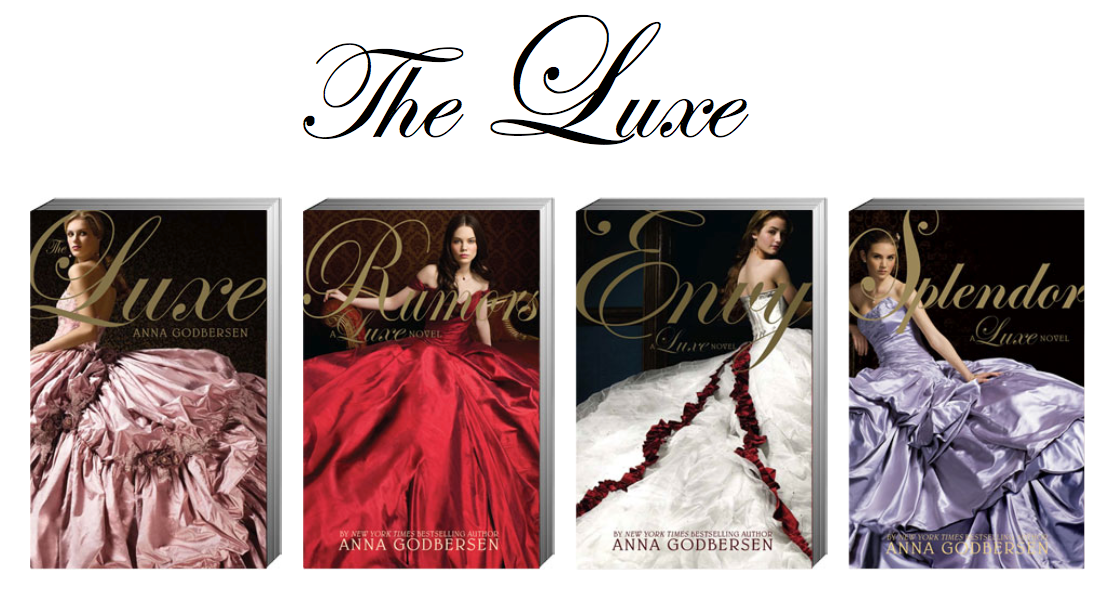 [source]
The Luxe series by Anna Godbersen – Luxe, Rumors, Envy, and Splendor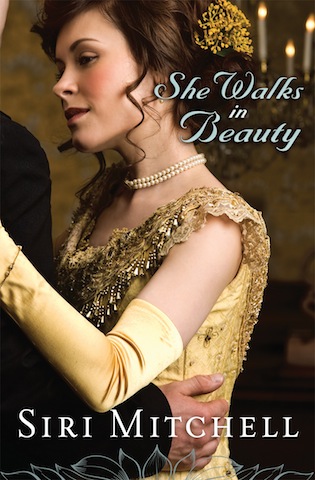 [source]
She Walks in Beauty by Siri Mitchell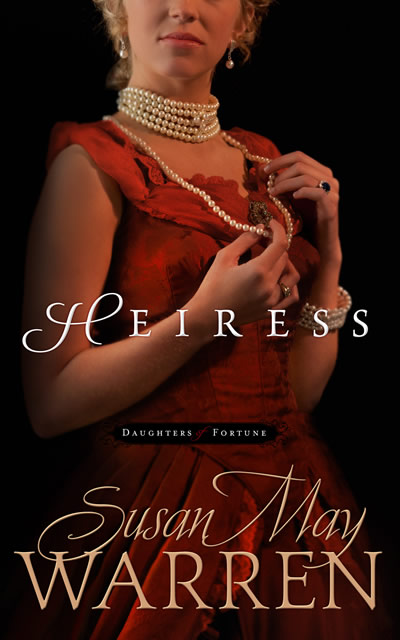 [source]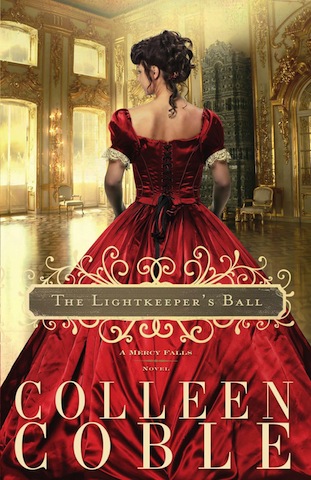 [source]
The Lightkeeper's Ball by Colleen Coble
What about you – do you like to read about this time period or are you like me two years ago and didn't even really know anything about it?  Do you have any book recommendations for me?