After many weeks of lazy summer days that all feel like the weekend and were Friday isn't all that special, I'm now back to Friday being a real Friday…and meaning that that the work week is over and the weekend has arrived!  And I'm really really happy about Friday.  Because…
1. This marks the end of my first week back at work.  And it was a fantastic week.  Of course I'm excited about the weekend because I'm exhausted, but I'm loving my new job so far.  This week there were no students at school (as the librarian I'm on an extended contract, which means that I work 20 more days than classroom teachers, so I work several days before the start of the school year, after the school year closes, and possibly over breaks during the year…so I started work Monday even though the kids don't come until next Thursday).  I spent most of my time cleaning the library, organizing my office and trying to figure out what I have, decorating for the beginning of school, setting up displays, trying to get all my technology stuff up and running.  It has been fun!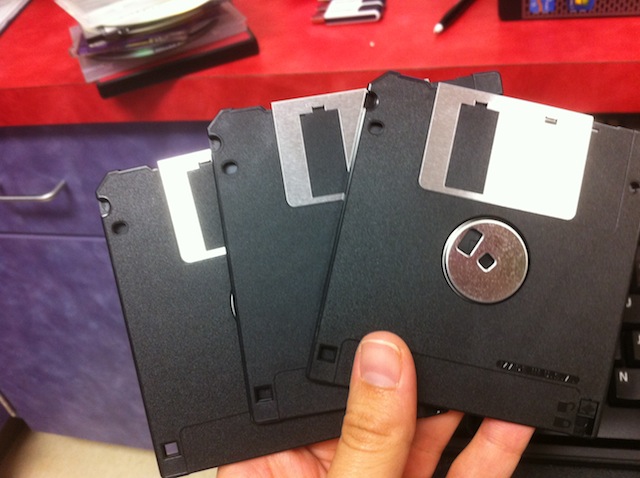 I found some interesting things while cleaning my office…I mean, who even uses these anymore?
2. And I'm even more excited that Michael comes home today!  He's been out of town for another training all week, and y'all know how much I hate to be here alone, which means I don't sleep well and that has added to the exhaustion of going back to work full time.  Plus I just super much missed him and I am so so happy for him to be home!
3. But I tried to make the most of him being out of town and do some girly things…like have a girls night with my friend Anne.  She came Wednesday and ate dinner with me, went to church with me, and then spent the night.  We got to sit up talking for hours which was great since we don't see each other nearly as much as we used to.  I'm so glad she got to come!'
4. My aunt Elizabeth, my Mema, and my cousins came to eat lunch with me yesterday and visit the library.  I was so glad that they got to come and visit and it was so sweet of them to drive all that way just to see me for a few hours.  I have a great family!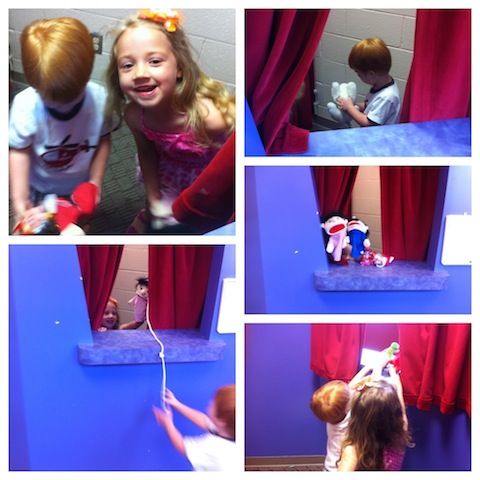 Miller Ann and Jackson put on a puppet show for us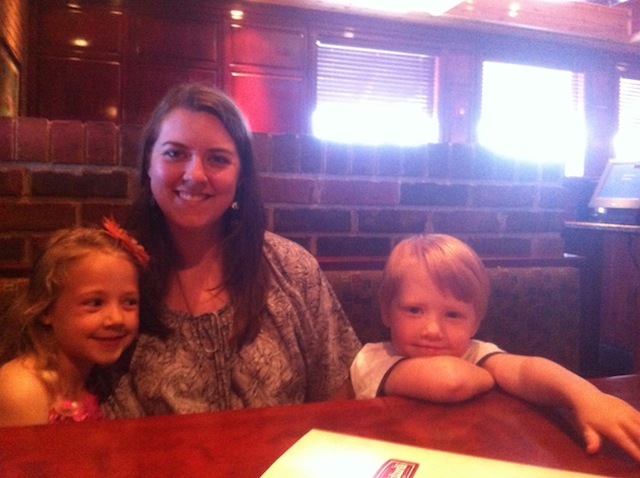 lunch with my babies…who aren't babies anymore!
5. Conquering a huge fear at church camp must have awakened some brave part of me, because this week while I was decorating the library I wanted to hang some stuff from my very tall ceiling (i.e. I couldn't just stand on a desk and reach it like the ones in my classroom) so I just asked the custodians if I could borrow a ladder, climbed right up there, and hung them myself.  It was scary, but I'm proud that I did it!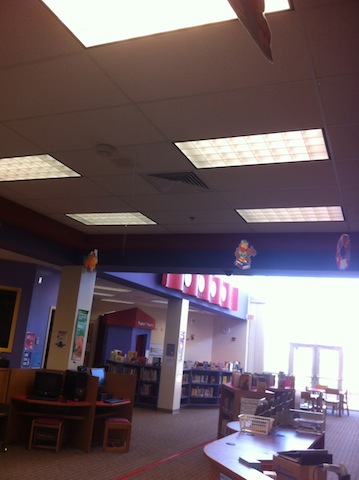 terrible picture, but you can kind of see the things hanging from the ceiling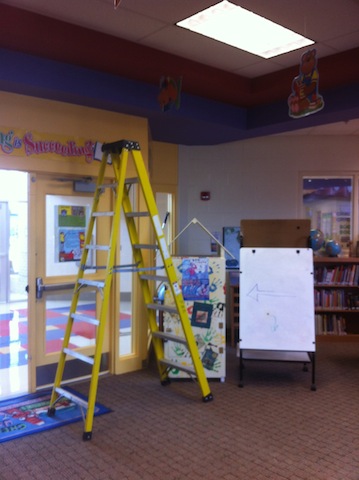 and that's the big scary ladder I had to use
I hope you have had a great week and are looking forward to a wonderful weekend!
Linking up with Lauren