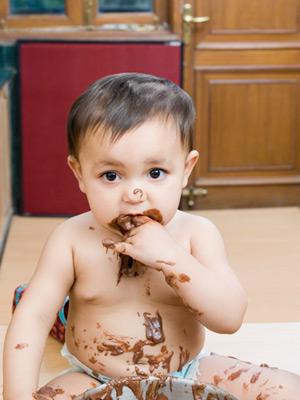 [source]
I have never been a Marie Claire reader.  The only reason I got a subscription in the past few years is because I found one of those crazy good deals where it was like $4 for a year or something.  I didn't really know anything about it, but I figured for that price I could check it out.
To be honest, I've never been crazy about it.  It's mostly high fashion where I usually lean toward more practical clothes.  But it did have articles about Project Runway, and I love me some PR so I liked that part.  I usually flipped through it every month, read a little bit of it, and that was that.
Now, most magazines have things in them that as a Christian I do not agree with or endorse.  Marie Claire is no exception.  They write lots of things that I don't agree with, but I'm old enough to determine that for myself and move on.  However, when I read the May 2012 issue, I just reached my breaking point.  I decided I would no longer be supporting them by paying for or reading their magazine.  Here's why:
The May 2012 issue had an article called Motherlode.  You can read the whole thing here on their website if you like.  The article was an interview with an author, Elisabeth Badinter.  She wrote a book (which Marie Claire did say was controversial) called The Conflict: How Modern Motherhood Undermines the Status of Women.
This is what got me – in reference to women who have a higher education but who choose to stop working after they have children, Ms. Badinter says "it's this absence of vision in the middle of their lives that I find infantile.  I'll say it: infantile." (emphasis mine)
Yes, you read that correctly, she says that women who choose to be stay at home moms are INFANTILE.
I was furious.  Not because I think that all women should be stay-at-home moms.  I realize that is not the right choice for everyone.  I realize that some women can't financially do that, don't want to do that, or are single moms who have no choice.  I am not here to dictate whether you should work or stay home, that is your decision.  I know what is right for me and my family, and that is all that I need to know.  (I just wanted to clear that up, lest someone think I am bashing working moms…that is definitely not the case)
What infuriates me is that Marie Claire, which is all about women's rights and woman-power and being whatever you want to be, is basically saying "Oh yes, you have the choice to be anything you want to be EXCEPT a stay at home mom.  If that's your choice then you are an idiot."  I'm sorry, but if we're going to be all "women can do anything they want", then shouldn't being a stay at home mom be one of those choices?
Here's the deal.  I'm not a stay at home mom.  In fact, I'm not a mom at all.  But I might be someday.  And guess what?  I have a masters degree.  I'm highly educated.  And to tell me that if I choose to stay home with my children that I am infantile…I don't think so.
But the sad thing is, it's not just Marie Claire who has this double standard of "be whatever you want to be, except the 'traditional, old fashioned' mom".  Sadly, this thinking is everywhere.  It was about this same time that Hilary Rosen stated that Ann Romney, a stay-at-home mom, had "never worked a day in her life".  I typically don't care about or keep up with politics, but I did hear about that and it made me MAD.  Over and over again people imply (or state outright) that it's stupid to stay home with your children.  That its not a "real" job.
If women deserve to be whatever they want to be and do whatever they want to do, then they deserve for one of those choices to be a stay-at-home mom.  Period.
Ok, I'm stepping off my soapbox now.  There is no moral to my story.  I don't know how to change society's views on this subject.  I just needed to get this off my chest.  Apparently this is just one of the few issues that really gets me riled up and I felt the need to share.
What do you think?  Am I the only one, or do you see the double-standard in our society too?
And in the interest of ending on a semi-humorous note…