After a weekend full of canning tomatoes, tomato sauce, and green beans, I had a bit of a break yesterday and got to spend my Sunday afternoon working on my quilt.  I completed my August quilt blocks and, as with every month, I'm already wishing I knew what September's would be so I could get to work on them!  This month we learned how to do two different star blocks.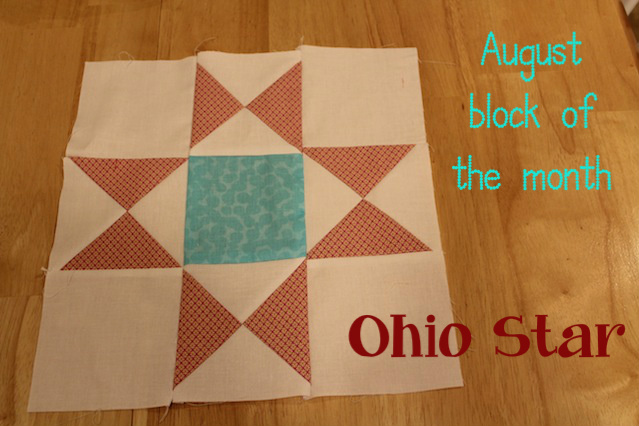 Ohio Star
not my favorite – pretty plain jane, and I couldn't get all my corners to match up nicely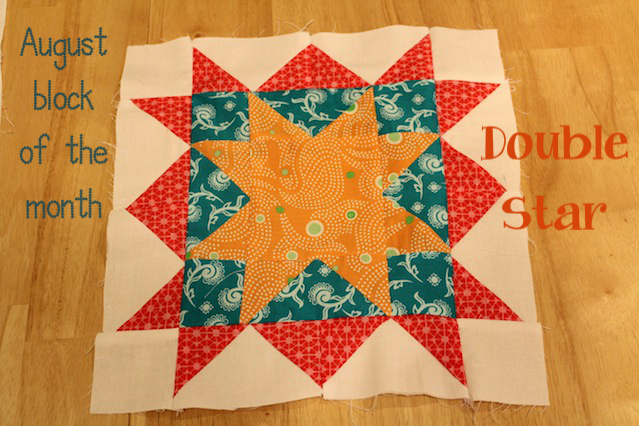 Double Star
I was a little skeptical about this one at first, but I ended up really liking it and it wasn't nearly as hard to do as I expected
I just can't wait until December when I'll have my very first quilt completely done!  I'm so excited to see how it turns out!
(in case you're new around here, I'm taking a free online quilting class: Craftsy Block of the Month…feel free to join at any time if you want to make a quilt, too)