Hello Friday!  This week has seemed both long and short at the same time to me…short because I was only at school three out of five days, but long because I was at school Monday, at a training away from school Tuesday and Wednesday, and then back at school Thursday and today, so it actually felt like two school weeks…but without the weekend!
Anyway, needless to say I'm excited for the weekend!  We have another busy one coming up, but hopefully it will be productive.
Here's what I'm excited about this week:
1. We have been canning our little hearts out, but we're almost done.  Two weekends ago we spend the weekend canning salsa and pizza sauce, while last weekend we canned a ton of tomato sauce, some tomatoes, and green beans.  This weekend we hope to get some pickles canned, and the call if quits for now (since we might do some apple butter later in the fall).  I am so proud of how much we've gotten put up: 7 quarts of tomatoes, 11 pints of green beans, 13 pints of tomato sauce, 17 pints of salsa, and 9 pints of pizza sauce!  It's going to make sticking to our real food lifestyle so much easier this winter.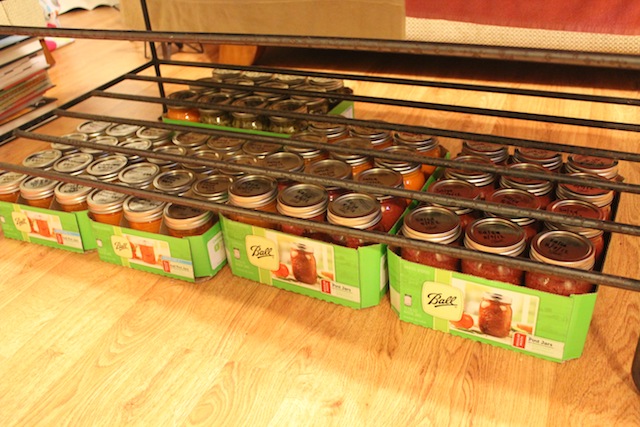 most of our cans in their current storage spot…under our coffee table
2. I've really been in an organizing and cleaning mood recently – even more so than usual, so that encouraged me to get some stuff done that I've been putting off for a while…like selling back textbooks.  I had a ton of books from undergrad, graduate school, and some other random stuff lying around.  We finally sat down Monday night and Michael listed them on half.com – it was WAY easier than I thought it would be and we were able to list 19 books in less than 30 minutes.  And…we've already sold seven of those books!  Yay for getting some of our money back and getting some of the clutter out of our house.  Now if I could only find the time to go through, donate or sell, and organize my shoes and purses…that's another organizational itch I have that I really want to scratch right now, just haven't found time to get around to it.
3. It's my 1 year blogaversary next week!  I cannot believe I've been blogging for almost a year!  Wowzas.  I'm pretty excited.
4. Banana mocha smoothies (made with all real ingredients) have been my dessert of choice this week.  It sounds a little weird but it tastes quite good, and is a fairly good alternative to mocha frappes…I may have to share the recipe soon.
5. I finally got the time to work on my quilt this week.  That was fun, but the bad part is that once I get started, I want to work on it all the time!  And sadly I just don't have the time right now.  I have so many fun ideas for quilts floating around in my head and no time to create them…maybe someday.  But at least I got to do a little this week.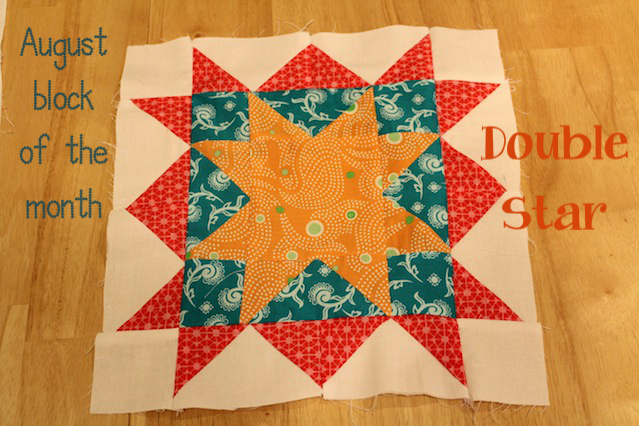 Linking up with Lauren