Moving a blog is similar to moving a house.  I spent an exhausting many hours this weekend moving everything over, some stuff got lost in the move, I'm working to find it, things are still a mess, and obviously I haven't started decorating yet.
So please pardon the very uninteresting page layout that you see right now.  I'm more concerned about getting the fridge hooked up than hanging pictures, if ya know what I mean.
I'm not really sure why I thought it was a good idea to do this myself (rather than pay someone to move my blog for me) – I guess I'm just cheap thrifty and thought I could do it myself.  It's caused more stress than it's worth and I'm regretting that decision a wee bit.  But oh well, what's done is done and hopefully I'll soon be able to recover the 2,000 pictures that happened not to make the move with me…sigh.  Oh yes, and figure out if all my email subscribers are still subscribed or not.
But anyway, I'm here.  mychocolatemoments.com is my new home now.  And I hope you'll enjoy it here as much as I do.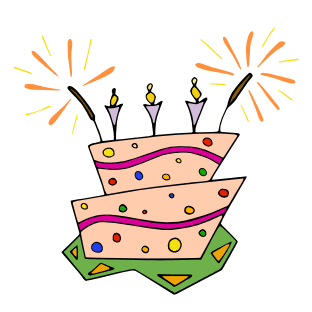 [source]
So, on to the real topic at hand…my blogaversary!  Yep, tomorrow marks one year since my very first blog post.  So hard to believe I've been doing this for a year…350+ posts, 2,200 pictures, 100,000ish views later I'm totally hooked.  I love blogging.  I love sharing my life with you and I love that I have so much more of my life recorded to look back at later than I would have if I didn't blog.  I've found that I don't really have a niche; I just like to blog about whatever strikes my fancy – recipes, crafts, clothes, travel, my faith, weight loss, and the mundane things that happen in my day to day life.  It's a little disorganized and crazy, but I like it.
So thank you to all my wonderful readers, new and old – a blog isn't really much of a blog if no one reads it.  Even though I partially blog for my own memories, I also do it for the interaction with my readers.  I makes me so happy to hear someone say that they love to read my blog or that something I've said helped them or inspired them.
I wish I could do some sort of super cool giveaway, or even a nifty post outlining some of my favorite posts of the year in honor of this fun occasion (I'm filing that one away for a later date, though, because I just thought of it and it sounds like it might be a good idea), but silly me decided it would be a fun blogaversary present to myself to buy my own domain and move my blog away from WordPress.com…making life sorta crazy right now.
But things will calm down soon, and  I'm super excited about what this next year has to offer.  Next up on the agenda of things to talk about is a series on classroom organization that I have in the works…you teachers make sure to keep an eye out for that one!
So blogging works for me (although moving my blog all by myself is not working for me at the moment…)
Linking up to Works for Me Wednesday