The past two or three days it has actually felt a little bit like fall in the mornings!  It's still pretty toasty by the afternoon, but in the mornings I get visions of sweaters, tall boots, and pumpkins.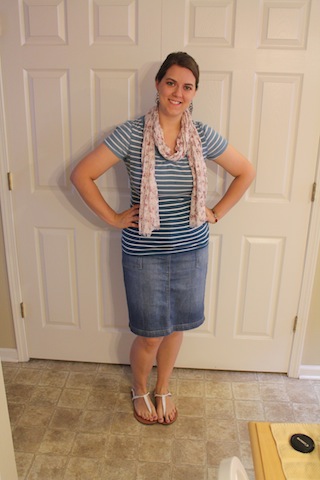 Wednesday – work and church
skirt/NY&Co; shirt/Kohl's; scarf/Maurices; sandals/Target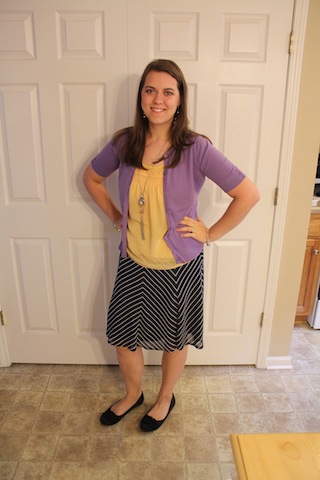 Thursday – work
cardi/Loft outlet; shirt/NY&Co via Gabriel Bros; skirt/Goodwill; shoes/Fergalicious via DSW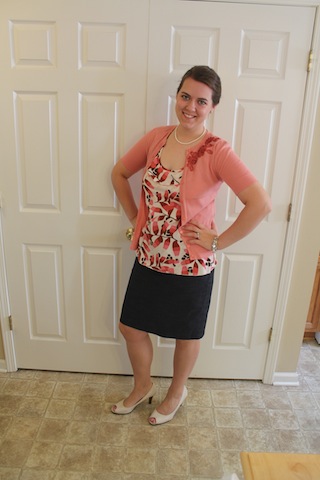 Sunday – church
I told you you'd see that sweater+shirt combo again…I love it!
cardi/Loft outlet; shirt/Banana Republic outlet; skirt/TJ Maxx; shoes/Shoe Carnival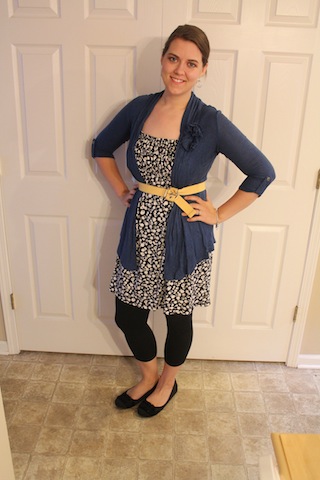 Tuesday – work
dress/Loft outlet; sweater/Dress Barn via Gabriel Bros; belt/Goodwill; leggings/???; shoes/Fergalicious via DSW
I wasn't sure about this outfit as I grabbed random things and threw them on, but I think it works!  (But please let me know if it looks hideous and I'm just too dense to realize it)
Linking up to What I Wore Wednesday
P.S. Pardon the mess around here…I just moved my blog to its new home (mychocolatemoments.com) so things are a little wonky around here (and it's definitely not very pretty right now)