A friend of mine recently requested that I do a series about classroom organization and since I love to organize things, I was happy to oblige!
In case you are a new reader, here is a little background you may want to know: I taught high school math for two full years and part of a third year and I am now an elementary librarian.   Since I taught high school (and since my friend who requested this series also teaches high school), I will mostly be discussing things pertaining to the high/middle school classroom.  That being said, most of these things could be adapted for elementary school and I will be sharing some of the things that I'm using now in the library at my elementary school…so you elementary teachers out there should stick around too!
Also, since I am no longer in the classroom, most of the pictures I share will be pictures of my classroom that I took way before I ever thought about blogging or re-creations that I make now (so please forgive the lack of amazing pictures, but I will do my best to give good details).
Ok, who's ready to get started?  I sure am!
First things first, let's take a little tour of my classroom so you can get familiar with the layout.  This is my second classroom (I had a different room my first year) and the one that I will use for most of my pictures, although I may throw in a few from my first classroom or my current media center if they apply.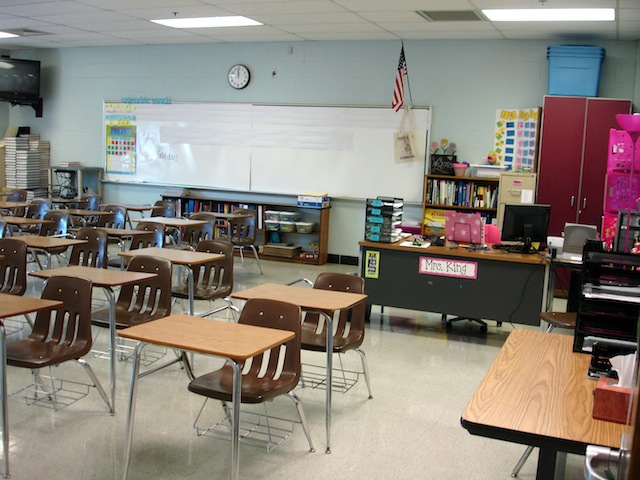 The back of my classroom: to the front right is the student supply station, in the far right is my desk area, and the board in the back was used for a program we implemented called Calendar Math.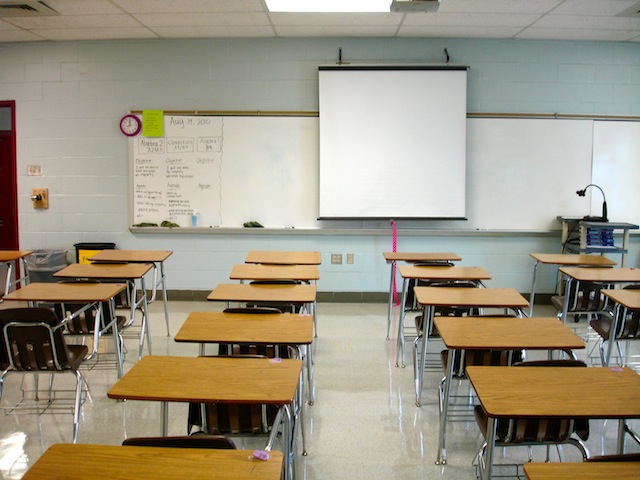 The front of my room – whiteboard, agenda, and document camera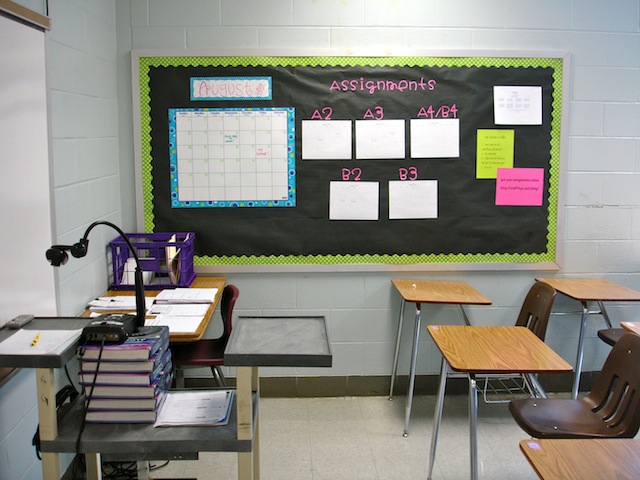 The homework/absent work station where students could find out what they missed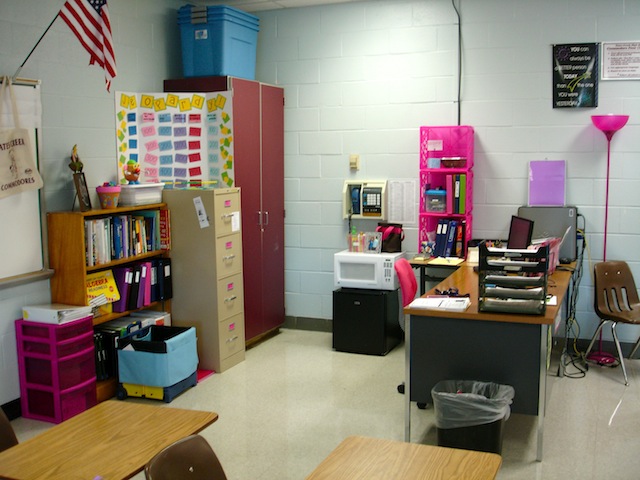 My desk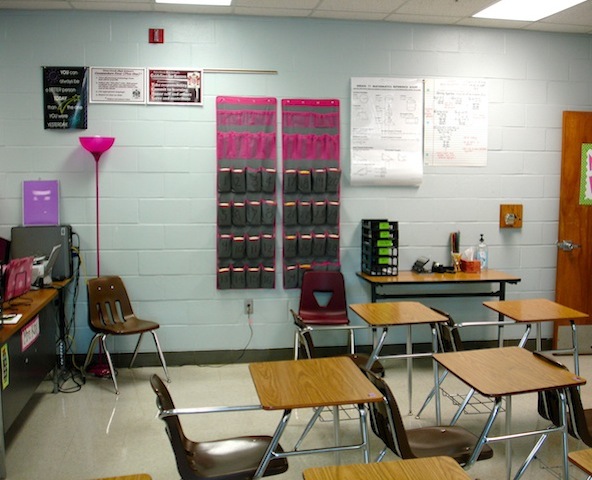 Student supplies and paper turn in area
Alrighty, so now that you've seen my classroom, let me tell you what organization tips I'll be covering:
(click on the link to take you to that post)
Of course, I may think of more to add as we go through this series but there's a start.
Think of something that you want to know more about?  Feel free to sent an email to caitlin(at)mychocolatemoments(dot)com and ask…I'll see what I can do!