Last fall I finally jumped on the boot bandwagon and decided I needed a pair of tall boots. I really wanted some that zipped up the back, and I looked and looked with no luck (but I think I found some for this year!).  I finally found some at Target that didn't zip up the back and I liked them anyway so I bought them and I wore them to death last year (if you followed me back then and read my What I Wore Wednesday posts, they showed up multiple times a week).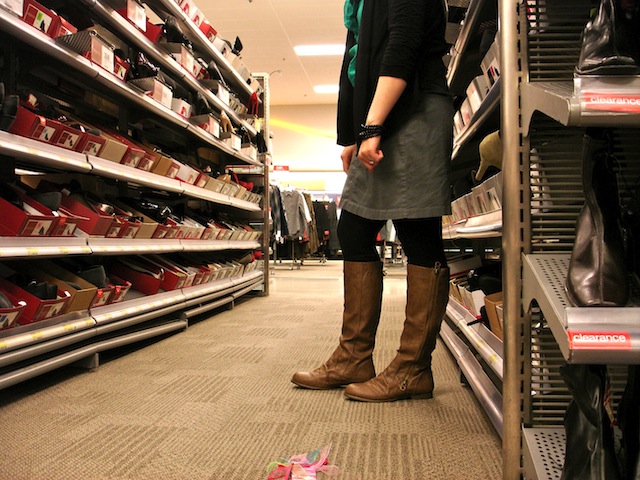 But there was a little problem that I didn't anticipate when I bought them – the zipper is on the outside of the calf, rather than the inside like most boots.  I didn't know that was going to be an issue until I wore them with a skirt and crossed my legs for the first time.
When you cross your legs, the outside of your top leg's calf rests on the top of your thigh (I couldn't quite figure out how to show that without it being a bit inappropriate so you're going to have to use your imagination.  Or go cross your own legs right now and see what I mean).  So when my legs were crossed, the zipper of one boot was laying right on top of my thigh.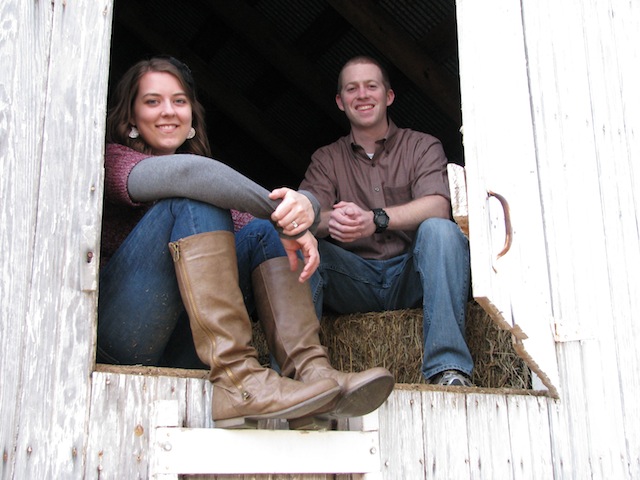 I'm sure you can deduce that having a metal zipper sandwiched between your top leg and bottom leg and digging in to your thigh doesn't feel very good.  Plus it would leave a big angry red zipper impression in my skin.  And I alway sit with my legs crossed so I either had to wear the boots over jeans, wear thick tights if I wore a skirt to protect my skin from the zipper, or not cross my legs when I wore a skirt without tights.  Kind of a hassle and a major bummer.
So the moral of this story: don't buy boots with a zipper on the outside of the calf if you have a tendency to sit with your legs crossed.
Not the moral of this story, but another handy tid-bit just 'cause I like you: don't buy boots from Target and expect them to last more than a season or two.  By the end of the winter, the "leather" had stretched out so much that they sagged around my ankles and my foot slid around in them.  This particular pair of boots has been retired and I'm now on the lookout for some new, better boots (like the aforementioned zip-up-the-back boots that I found that are exactly what I was looking for last year and as long as they fit, they will soon be mine!) that will hopefully hold up a little better.
Okie doke, that's all I've got this fine Monday morning.  I hope my uncomfortable experience saves someone else from making the same mistake.  And I hope that you have a fantabulous day today!
(oh and if you caught the title reference to Knuffle Bunny…give yourself a pat on the back)