Another month, another set of quilt blocks.  This month in my Craftsy Block of the Month class we learned how to do curved piecing using the Drunkard's Path templates.  When I first started trying to pin and sew these pieces together, I got super frustrated.  In fact, after I botched the first one, I had to just set it aside, go to bed, and try again the next day.  After a little bit of practice the next day, though, I finally got the hang of it.  They weren't all perfect, and this was definitely more time-consuming than many of the other methods we've used, but I'm so proud of myself for conquering my fear of curved pieces.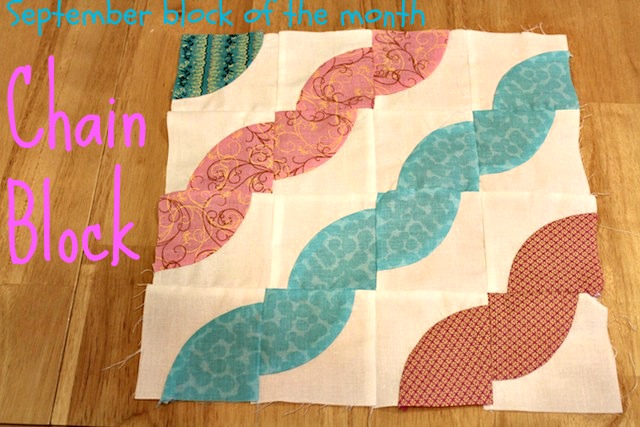 I really like this chain block – I thought it turned out really cool.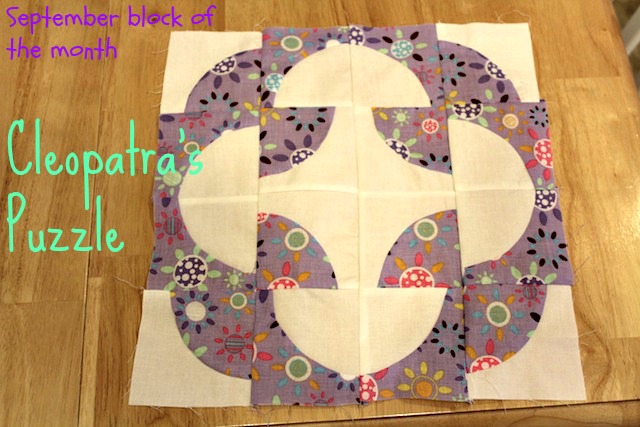 The Cleopatra's Puzzle block wasn't my favorite we've ever done, but I still liked the end result.
I can't believe it is already September – that means that I only have one more method and two more quilt blocks to make in October!  Then I'll have all 20 blocks done and it will be time to learn how to bind and quilt my very first quilt in November and December.  I'm so excited!