Remember how last week I loved every single outfit I wore?  Well, this week is the total opposite – I don't really care for any of these outfits.  They all just look weird or unflattering or wrong.  Oh well, I guess when you don't care a bit about fashion until you hit your twenties, you shouldn't expect to turn 100% fashionable overnight.  I'm still doing better than the constant stream of jeans and t-shirts that used to make up my wardrobe.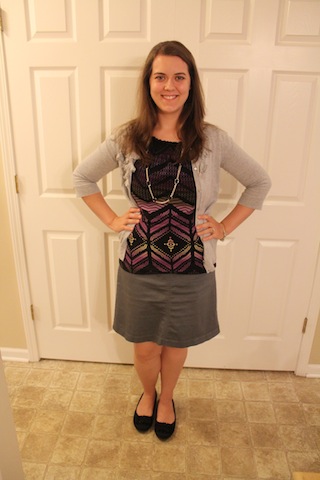 Wednesday – work and church
shirt/Belk; cardigan/NY&Co; skirt NY&Co via Goodwill; shoes/Fergalicious via DSW
Be relieved to know that as soon as I washed this skirt after wearing it, I put it straight in the Goodwill bag.  That's where I got it and that's where it needs to return…it is just a completely odd shape, not pencil but not really flared either, that doesn't look very good.  I always hate it when I wear it, but then that memory fades and I try to wear it again, and then of course I hate it again.  So away it goes.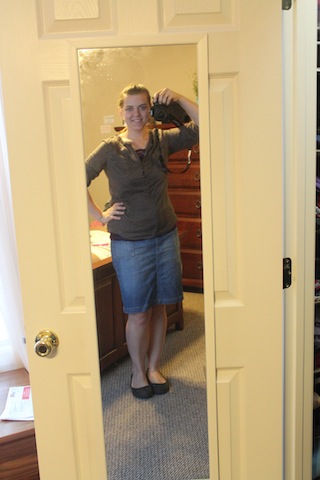 Thursday – work
shirt/Old Navy; tank underneath; Gabriel Bros; skirt/NY&Co; shoes/Fergalicious via DSW
Sunday morning – church
cardigan/Limited; shirt/Banana Republic outlet; skirt/old (maybe JC Penney's?); shoes/Nine West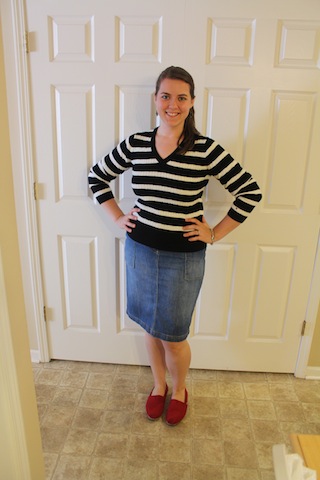 Sunday night – church
sweater/Tommy Hilfiger via TJ Maxx; skirt/NY&Co; shoes/TOMS via Journey's
This was one of my better outfits this week – maybe not my favorite ever, but I certainly didn't hate it.  It does look a little Where's Waldo-ish, and it was still a little too warm outside to bust out that sweater (wishful thinking, I suppose), but overall I liked it.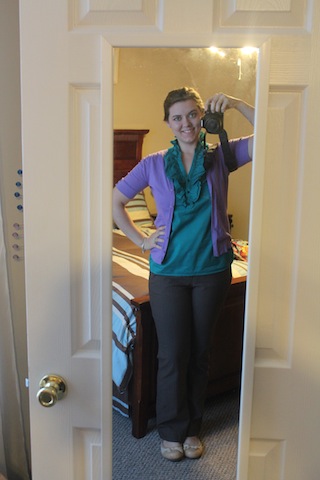 Tuesday – work
pant/Kohl's; tank/Banana Republic outlet; cardi/Loft outlet; shoes/Maurice's
Linking up to What I Wore Wednesday