Fall is slowly creeping in…soon it will be time for boots, sweaters, and scarves!  Until then, I'm squeezing the last few wears out of my summery clothes.  Here's this week's line up: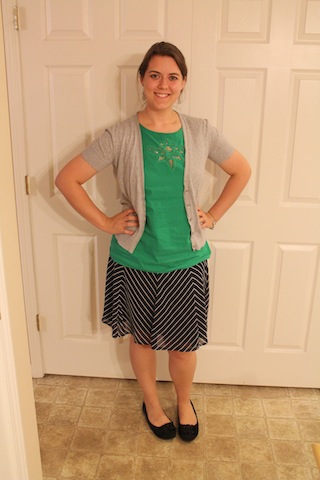 Wednesday – work and church
skirt/Goodwill; shirt/Banana Republic outlet; cardi/Banana Republic outlet; shoes/Fergalicious via DSW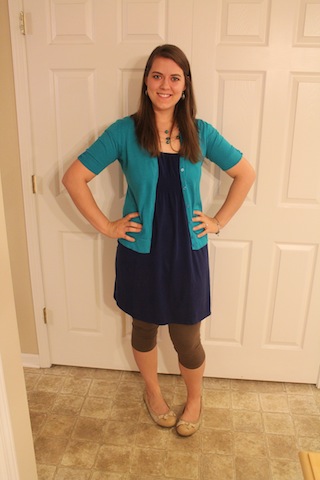 Thursday – work
dress/Loft outlet; cardi/Loft outlet; leggings/F21, shoes/Maurices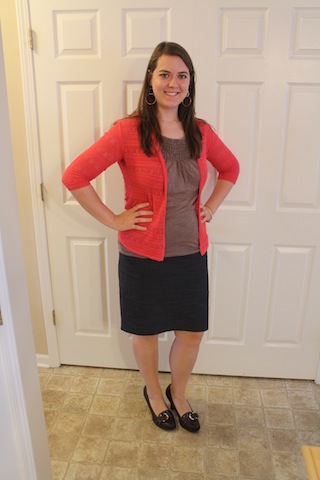 Sunday morning – church
skirt/TJ Maxx; top/Loft outlet, cardigan/F21; shoes/Shoe Carnival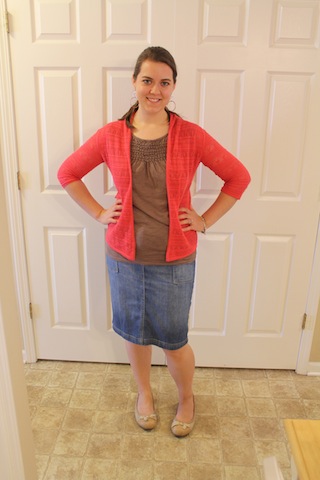 Sunday evening – church
I love pieces that can easily be dressed up or dressed down!  Just switching out the skirt and shoes made this outfit a lot more casual.
skirt/NY&Co, top/Loft outlet; cardigan/F21; shoes/Maurices; earrings/Nordstrom Rack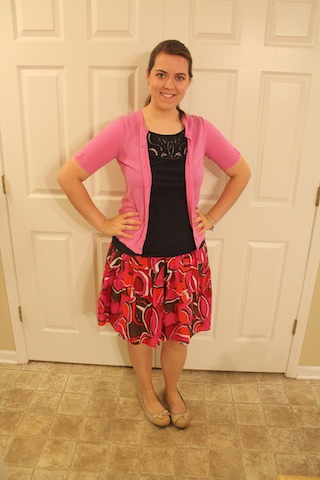 Monday – work
skirt/Goodwill; top/Loft; cardi/Loft outlet; shoes/Maurices
Linking up to What I Wore Wednesday