After my somewhat complaining post earlier this week I figured I needed to balance it out with a little more positive post so y'all wouldn't think I was a total negative Nellie.  (And I promise that I realize I am super blessed and the things that happened Monday weren't that horrible in the scheme of things…it was just one of those days where frustrating things happened one right after another…and so I wrote that post as a way to try to find the humor in the day's events.  Just wanted to clear that up in case you thought I was a total pessimist).
So today I'm going to tell you five little things that make me happy and try to find joy in the little things.
1. Finding a pull-through parking spot.  I can't even tell you how thrilled it makes me when I'm able to pull through a parking spot so it's essentially like I backed into the spot…without actually having to back in :).  And then when I leave I don't have to back out of the spot.  (can you tell I don't care for backing up?)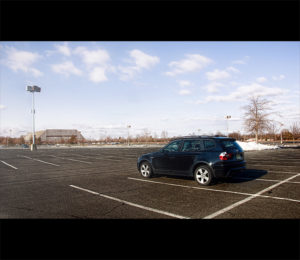 [source]
2. Getting mail.  Or more accurately, getting good mail.  Like personal letters from people or magazines or presents.  I call those things happies and I love to find happies in the mailbox (or on my placemat where Michael puts my happies since he usually gets the mail).   For that matter, getting any little small presents just makes my day – whether they are in the mail or not.  I haven't taken a love languages test in a very long time, but I'm pretty sure one of my love languages is getting gifts.  It doesn't have to be anything fancy, just little stuff, but it makes me so happy.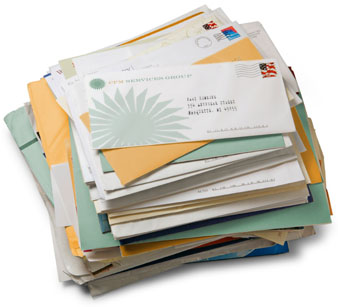 [source]
3. The smell of tobacco barns.  I can't stand the smell of cigarette smoke, but the smell of tobacco being fired is something totally different.  You can keep your pumpkin and apple fall scents…to me, the smell of fall is the smell of curing tobacco.  Robertson County, TN, where I grew up, is the dark fired tobacco capitol of the world so the tobacco barns are abundant.  I've never lived anywhere else where people fire tobacco, so I always look forward to going home to Springfield in the fall and smelling that smell.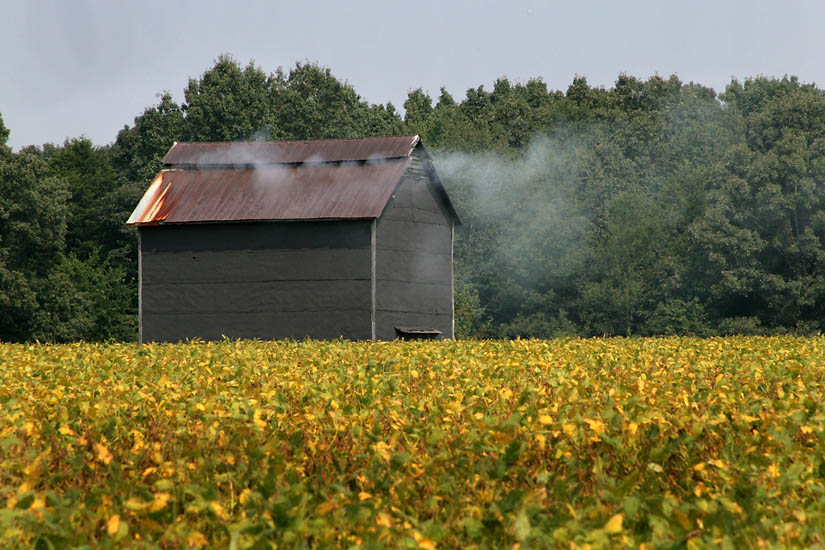 [source]
4. A pen that writes well.  I am very particular about my pens.  When I find one that I like, I guard it with my life and want to use only that one pen.  I have a gagillion pens on my desk but there is one specific pen that I use probably 95% of the time and I get distressed if I misplace it (luckily I have several extras of the same pen in my office just in case).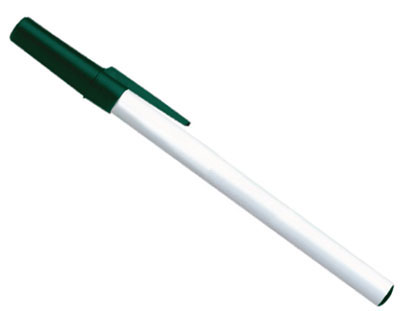 [source]
5. Having all the push notifications gone from my phone.  I just can't stand having all those little red 1's looking at me.  I will go through and click on each email when I get it, even if I don't have time to read it, just to make the push notifications go away.  I'm a happy camper when I have all my emails and text messages read, updates installed, and Draw Something and Words with Friends games sent so that there are no push notifications anywhere on my iPhone.  Weird?  Probably.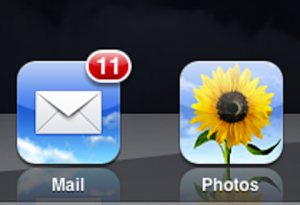 [source]
So there you have it – five things that give me joy
.  What little things make you happy?