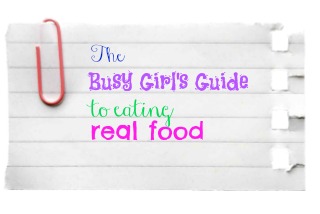 Now that we've completed our 100 days of real food challenge and moved on to a making this a real food lifestyle change, I thought I'd share some of the tips and tricks that we learned along the way that helped us stick to our real food diet.  I've had several people comment to me that they would love to eat less processed foods but that they don't have the time, so I'm here to tell you that it can be done.
(BTW: not discriminating with my title…it just sounded better than saying "the busy person's guide"…plus I'd guess 95% of my readers are female…)
When we decided to switch to a non-processed, organic, local, real, natural diet, we knew that it was going to take quite a bit of time and effort.  The timing worked out perfect so that the first month of our challenge was during the summer and I didn't have to juggle working full time and sticking to an all real food diet.  When I did go back to work a month into the challenge, we had a routine of sorts down so I was easily able to do both.
Here are some things that might help:
1. Realize that it will take extra time and effort – Don't jump into it thinking it will be super easy because you will get frustrated and want to quit when you see how much time it takes up.  If you know in advance that eating this way requires a time commitment, then you won't be blindsided later down the road.  Since we make most of our stuff from scratch now, meal preparation takes quite a bit longer than it used to.  We also have to do the dishes much more frequently since we cook so much and our grocery shopping is more time consuming because we shop at the Farmer's Market and other local businesses in addition to Kroger, rather than only at Kroger.
2. Carve out time in your schedule – We make time for the things that matter to us.  If your health and the health of your family are the driving forces behind your desire to eat a more natural diet then you can and will find the time to make it happen.  You may have to cut out a tv show each night in order to make time to cook a meal or make lunches or get up a little earlier to prepare a healthy breakfast, but it will be worth it.
3.  Do as much prep work in advance as you can – I found that after working all day, going to the gym, then not getting home until 6:30 or later most days caused me to be really unmotivated to then spend an hour or so in the kitchen cooking supper.  What works best for us (and we don't always do this, but our week goes much more smoothly if we do) is to cook several meals on the weekend and then just heat up leftovers on weeknights.  We'll usually cook one thing Saturday night, something else Sunday for lunch, and yet a different meal Sunday night.  Then Monday – Friday we just eat on what we already had prepared.  I know this won't work for everyone since many people hate leftovers, or get tired of eating the same thing over and over, or have big families and one meal doesn't last past that night…but for the two of us, this works out perfectly.  Another good options is to find some real food crockpot meals, toss the ingredients in the crock pot in the morning before you leave, and then you'll have supper waiting for you when you get home.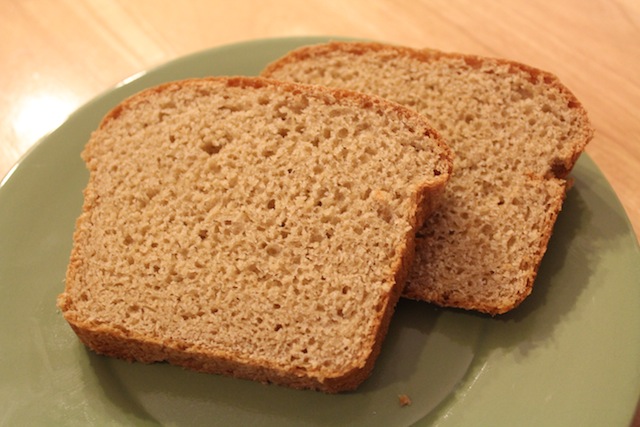 We also try to use the weekends to make bread, biscuits, or other weekly staples; and do our grocery shopping at the Farmer's Market, local orchard, and grocery store.  Yes, that takes up a few hours of our Saturday morning but it is so worth it to me not to have to worry about getting groceries during the week.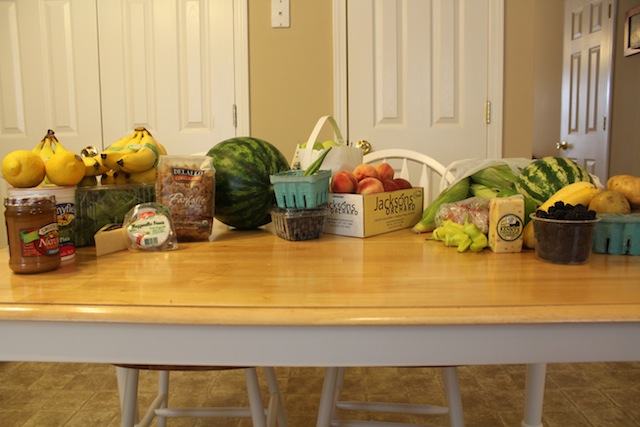 Along the same lines of doing prep work in advance, I always try to pack my lunch the night before so that I can just grab it and go in the morning.  It's also a good idea to have some little snack packs already fixed in the pantry or fridge that you can quickly grab if you're headed out the door.
4.  Don't reinvent the wheel with your meals – Switching to a real foods diet doesn't require you to eat completely different meals.  We did try a lot of new things, which helped us find some really great new recipes, but we also were able to tweak most of our favorite meals just a little bit and make them real foods friendly.
For example: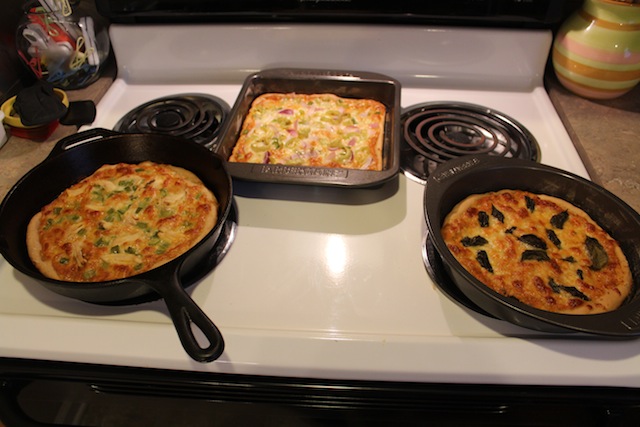 These are just a few of the foods that we have made fit with our real foods lifestyle – we've been able to successfully alter most of our favorite recipes.
5.  Have two or three fall back meals – Keep a few meals in the back of your mind that are quick to make and that you usually have the ingredients for in your pantry.  That way when things come up and you don't have hours to spend on that night's meal, or you forget to thaw the meat, or life just gets in the way, you'll still have a good, healthy alternative that you can whip up rather than running to drive through.  For us, that is pancakes, pizza, chicken sandwich (Michael) or oatmeal (me).
Those five things have really helped us stick to our commitment to eating all real food while still maintaining our busy schedule.  Also, all the resources that Lisa puts on the 100 Days of Real Food website, especially the recipe index, have been super useful.
Oh and remember, you don't have to jump in cold turkey like we did – you can gradually replace your old processed stuff as you use them up and get acclimated to that change a little at a time.  Lisa also explains how to switch to real foods over the course of several weeks.
So what did I leave out?  What tips do you use to help you stay on track while eating healthy?
Linking up to Works for Me Wednesday.