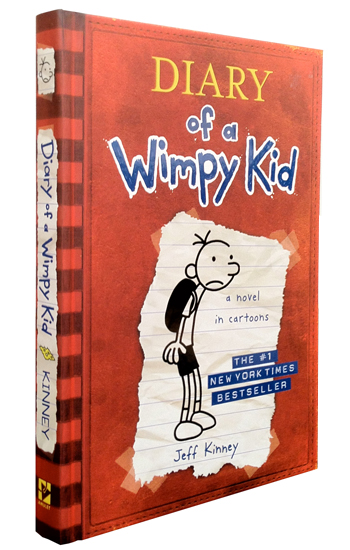 [source]
The Diary of a Wimpy Kid books are the #1 most desired books in my library.  I literally cannot keep them on the shelves – as soon as one kid checks on in, another kid immediately claims it to check out.
Prior to my practicum last spring, I had never even heard of Diary of a Wimpy Kid.  As a high school teacher I was really into young adult books and so were my students.  When I started my practicum and found out that the librarian there had to keep the Wimpy Kid books on a special shelf behind her desk so the kids wouldn't fight over them I was definitely curious about what the appeal was for these books.  And then when I had my own library and they were just as popular, I got really intrigued.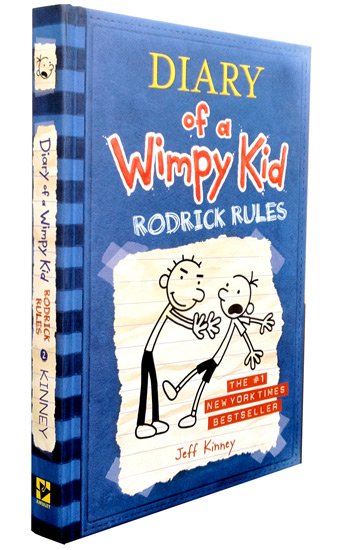 [source]
The thing was, the only reviews I had heard from other adults when I asked was that they didn't see why the kids loved them so much because they (the adults) thought the books were stupid.  But I figured I needed to stay in touch with what my students are reading, so the next time a Wimpy Kid book got turned in I tossed it under my desk real quick (have to hide it from the kids all wanting to check it out, remember?) to read later.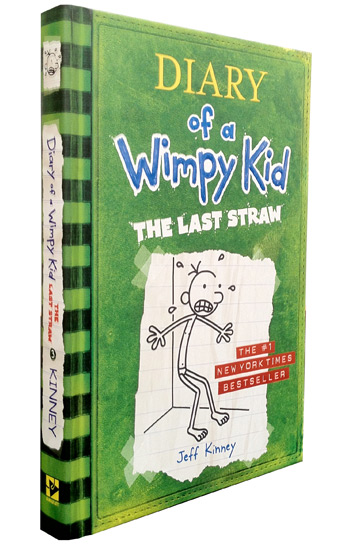 [source]
So the premise of this book is that it is the diary of a middle school boy named Greg Heffley.  He is a completely unathletic, unpopular, awkward kid who writes and draws pictures about all the mishaps he gets in to.  It's chock full of middle school boy humor and it's a very easy read because of all the pictures.  I can totally see why all my students, even my reluctant readers, love these books.
Turns out I must have a middle school boy sense of humor.
Because I adored these books.
I thought they were hilarious and quite realistic in regards to the agonies of middle school.  I am a huge fan now.
[source]
 Don't get me wrong, these are not going to win any awards for being great literary works.  They have poor grammar and potty humor.  But they are funny and lighthearted, and kids want to read them.  For me, if a kid wants to read it, I am 100% for that (within reason, as long as the subject matter is appropriate).  Finding books that reluctant readers are able to read and want to read (i.e. yes they can read Dr. Seuss, but what 5th grader wants to check out Hop on Pop?) is hard and these books definitely fit the bill.
Something else that is exciting is that the next Wimpy Kid book is being released November 13.  My fall bookfair happens to be November 7-15 so that works out perfectly for us!  The kids can pre-order their books during the bookfair, and then I'll get a shipment of them the day they are released to hand out to the kids.  I've already started telling them to save their $8.50.  (Oh and don't think I won't be grabbing one of the copies that I order for the library and hiding it in my office to read real quick on my lunch break…because I know once I release them to be checked out I won't see them again for weeks…)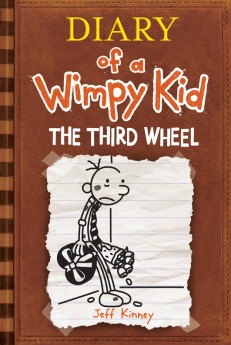 [source]
So if you are looking for a fun, quick read (and you think you might have a middle school boy's sense of humor like me), then you ought to give these a chance (feel free to buy them, read them, and then donate them to my library…'cause I could use a gajillion more copies…)
Next on my list of popular elementary books to read: the Percy Jackson series.  I'll let you know how that goes :)