It's FRIDAY!  I felt like this day would never get here!  Here's my High 5s for this week:
1. We closed on our house Wednesday and are moving this weekend (pictures to come soon).  I am so excited!
here's a sneak peek…a shot of our kitchen
2. It seems like the leaves turned overnight – all of the sudden the trees were all these brilliant shades of red and yellow.  We went to a wedding Sunday and the drive down was beautiful!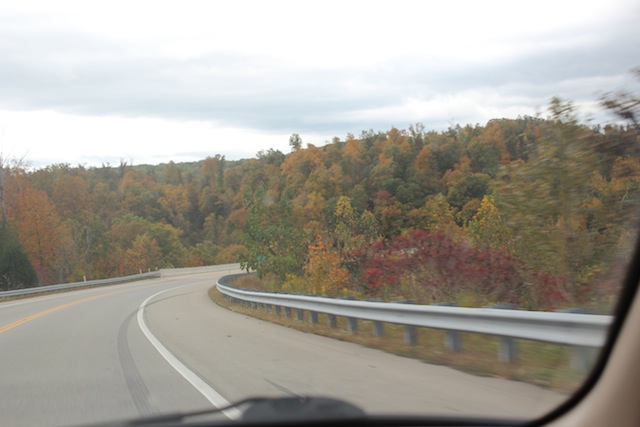 3.  The wedding was beautiful as well.  We were so happy to celebrate with Jim and Anna plus we got to see quite a few friends from college and even high school that we hadn't seen in years.
4.  I've been working like a crazy person to re-organizing my library and I think I finally got it done (mostly).  I'm really pleased with how it turned out.
5. Umm….did I mention our house???  I'm so relieved to finally have the hunt over…and I'll be even more relieved after this weekend once we are moved and semi-settled.
Linking up with Lauren