I have two of these bottles.  I've had them since college (5+ years) and I still use them just about every day to take water in to work.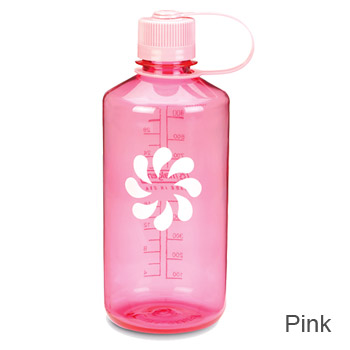 [source]
I love the narrow mouth, except when it comes to filling up the bottle.  It's fine if you fill from a faucet or a water pitcher, but if you try to fill it up using the water dispenser in your fridge it's going to make a big 'ole mess because the angle of the mouth just doesn't line up with the stream of water.
But this week the light bulb went off…while getting my lunch ready I glanced over and noticed a funnel drying in the dish rack.  I thought "why not?".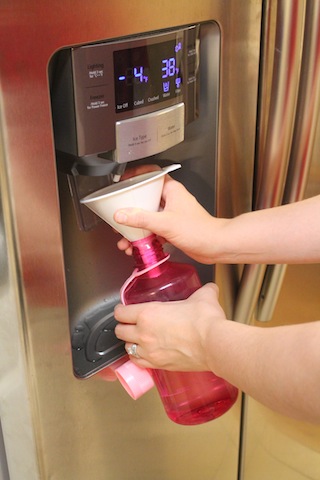 Worked like charm – I just put the funnel in the bottle, pushed the funnel up against the dispenser so the water ran through the funnel into the bottle.
Voila.  Filled bottle.  No mess.
You're welcome.
(Please tell me I'm not the last person on earth to figure this out)
Linking up to Works for Me Wendesday