Epic picture fail this week.  It's so dark when we leave for work that it's hard to get a good picture.  Then I forget when I get home and/or I've already changed and gone to the gym before my trusty camera man gets home.  Or I just plain forget.  Plus we're still trying to figure out the best place in our new house to get good outfit pics.
Excuses, excuses….
But I did get two pictures, and they happened to be of the two outfits I liked best this week.  Winning.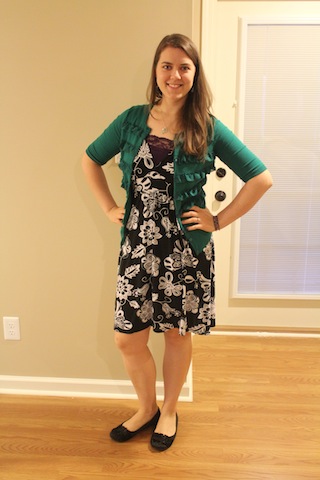 dress/Gabriel Bros; tank/Gabriel Bros; cardi/Limited; shoes/Fergalicious via DSW
You can't tell in this picture so much but that dress had some major static cling all.day.long.  I was basically wearing a jumper as my skirt decided it wanted to be pants.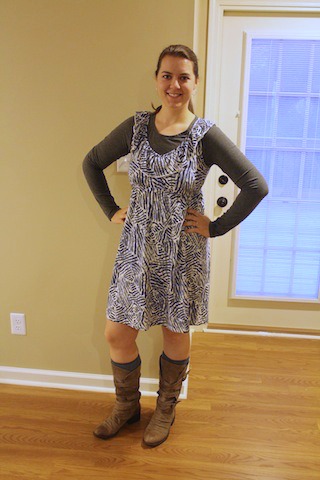 dress/Loft outlet; shirt/Limited; boots/Gianni Bini via Hyder's; boot socks/Forever 21 (I think…)
I love being able to stretch my summer clothes into fall!
Since there are only two pictures of me this week, I thought I'd share with you what some of the other people in my life have been wearing.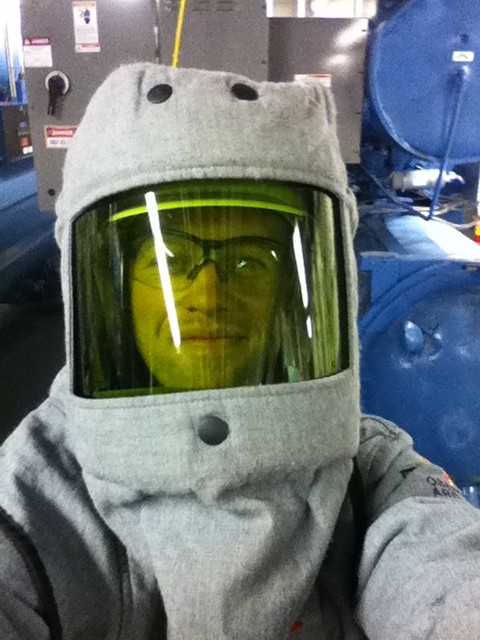 Behold Michael in his arc flash suit.  This is what he wears at work to keep him from getting burned to smithereens by those pesky arc flashes.  A bit bulky for my taste…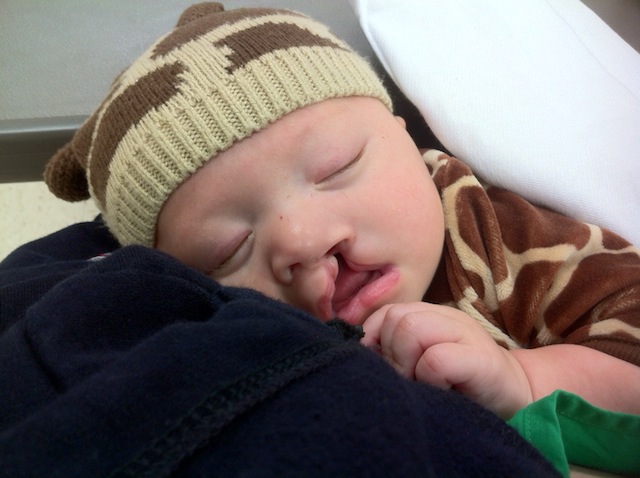 And sweet Levi was the cutest giraffe I've ever seen at Trunk or Treat Sunday night.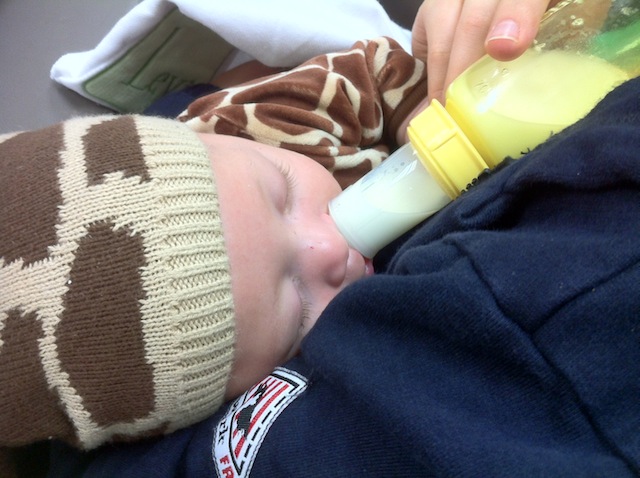 Who can resist this preciousness?  I tell you, when that child smiles at me I turn to mush. Absolutely smitten.
Linking up to What I Wore Wednesday