Guys, listen up.  Here's a great list of gift ideas for that special lady in your life.  These are all things I've gotten recently that I love and think are worth passing on the info to others.
Over the past few years I've tried to support handmade businesses more and more.  Since I've joined the blogging community I've met so many ladies who sew, create, craft, make beautiful stuff and I'd much rather buy things from them then some mass manufactured thing from overseas.
1. A Lisa Leonard necklace (or any other piece of Lisa Leonard jewelry).  Her stuff is amazing.  I'd wanted a special LL necklace forever and waited and waited until the perfect sale came and snatched one up.  It's a beautiful, personalized, hand-stamped piece and I love it.  Some of my favorite pieces are the ones for moms with their kids' names on them (all you dads, take note – great gift idea!)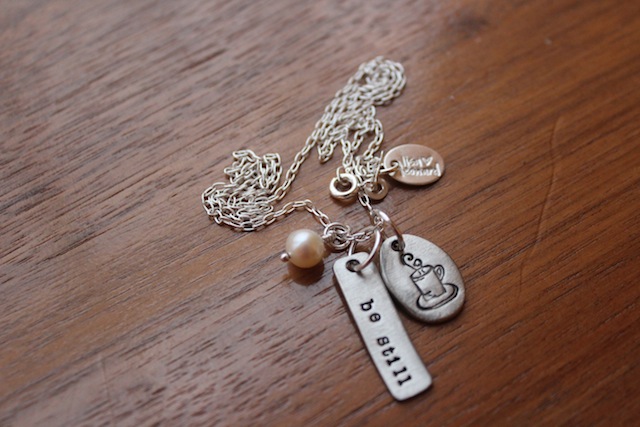 My LL necklace reminding me to be still and know God
2.  I recently received this beautiful necklace from Love Stitched.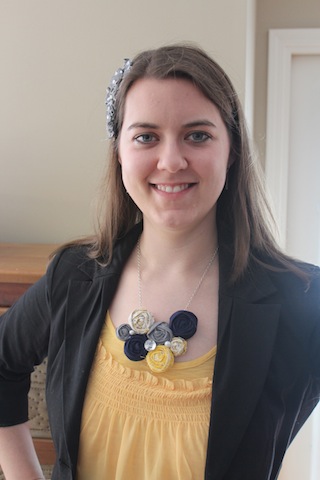 Again, this is another one of those things that I'd had my eye on for quite some time and was thrilled when a great sale rolled around.  It was even more beautiful in person!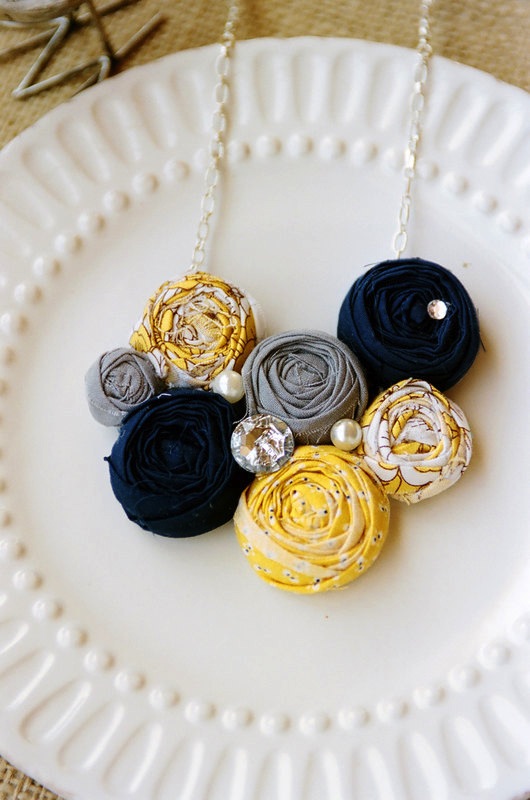 [source]
Something else I love about buying from "real people" is that little bit extra that gets put into the presentation of the item.  Nearly every time I've ordered from a fellow blogger or someone from etsy, the item comes in pretty packaging where you can tell that some thought went in to making the item look special, even before it's unwrapped.
You also get quality customer service.  I was not concerned about the length of time that it took for my Love Stitched necklace to get to me, but Brittany thought it took too long so she wrote me a note and added a sweet pair of earrings to apologize.  She definitely showed that she has high standards and that she was willing to go above and beyond for her customers.  Chances are, you won't find that at Walmart.
3.  Our World Boutique is a relatively new discovery for me.  They had a deal on Groopdealz recently (more on Groopdealz in a minute) that I purchased and since then I've fallen in love!  Our World Boutique sells all kinds of cool stuff that they pick up from around the world.
I bought this bubble bib necklace: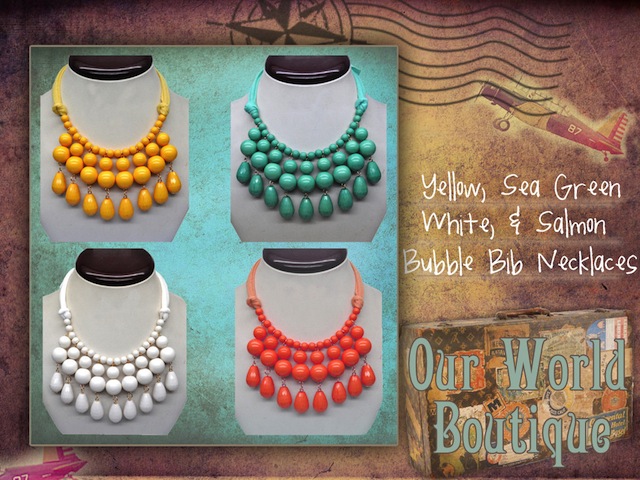 [source]
…which you saw me wear here: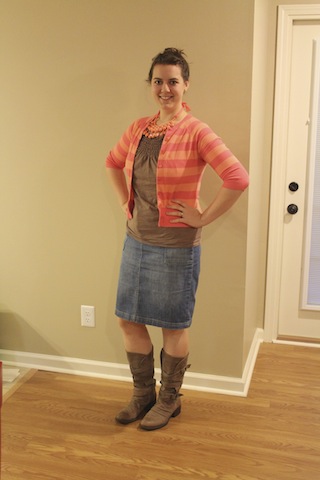 It's on sale for $9.99 if you want to grab one!
I also adore this bubble ties necklace – I think it might need to be my next purchase ;)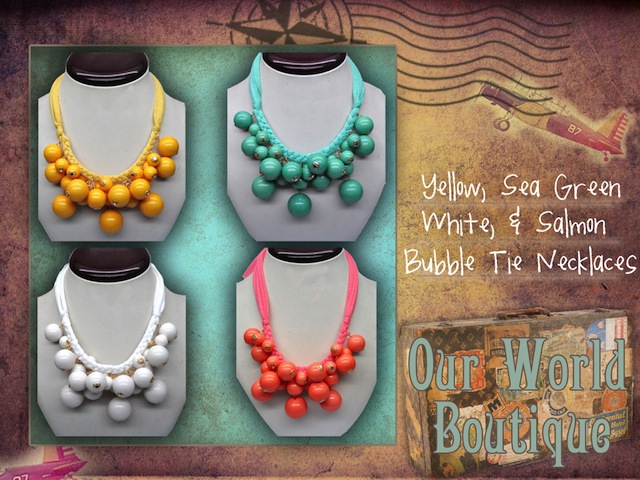 [source]
 They are super active on their Facebook page and posts lots of great deals.
 4.  My Gussy Sews headband was one of my very first etsy/handmade-blogger-type purchases.  I think it's so unique and it is definitely one of the most comfortable headbands I own.  Maggie also has tons of other handmade items like tote bags, pouches, and scarves in all sorts of beautiful fabrics.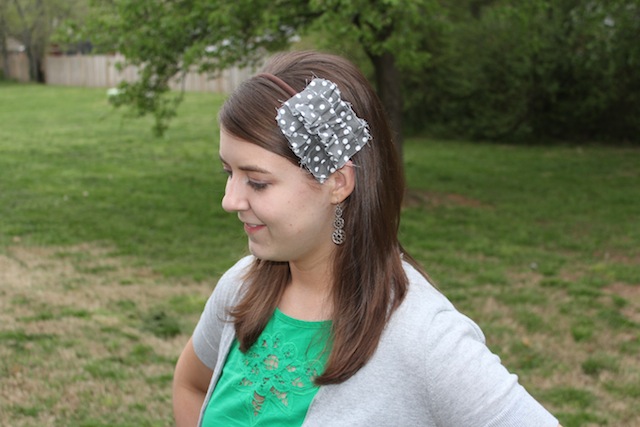 5.  This amazing blanket from Walmart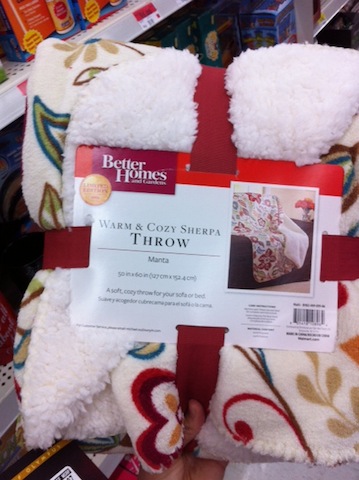 I know, I know, I said I'm trying to support small business.  And honestly I can't stand going to Walmart and usually only go once a month (often less).  But sometimes you just gotta go.  And sometimes you find a blanket there that is so soft you walk around the whole store stroking it can't put it down.  Several weeks ago I was in the dreaded Walmart and found this blanket.  I didn't buy it even though the softness factor was incredible.  And I already had a gagillion blankets at home.  But when Michael and I went back this weekend and I found myself drawn to it again, we went ahead and got it. I have to say it is far superior to my other blankets so it was a good choice.  And only $12.00.
I couldn't find it at all online, but it was in stores just this weekend so it should still be there.
Ok this is getting to be much longer than I originally planned (I guess I just have so much good stuff I want to share!) but I have to tell you about one more thing – Groopdealz.  Groopdealz has tons of great deals each day; when you sign up you'll get sent a list of all the deals available.  They have jewelry, clothes, home decor, baby items, and more.  Sometimes the items are even free and all you have to pay is shipping!  It's a great set up for the etsy shops that participate because it gets their name out there (like how I'd never heard of Our World Boutique until I found them on Groopdealz and now I love them!) and for the consumer because you can get stuff at a great price.  Check it out!
I hope I've helped give you some gift ideas…Christmas is fast approaching!
Linking up to Works for Me Wednesday.
(BTW, I was not compensated in any way, sent these items, or asked to write reviews – these are all things that I've bought for myself and just loved so much that I thought they were worth sharing)