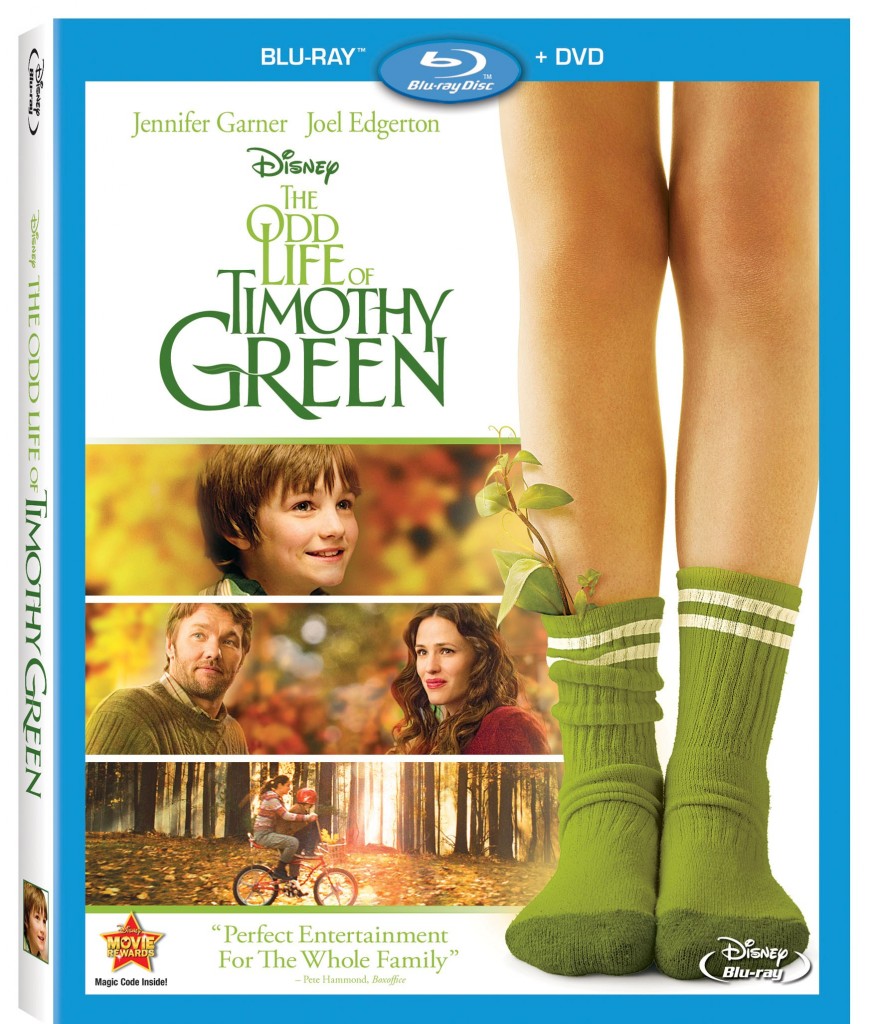 I've got another great movie giveaway for you today!  Have you heard of the movie The Odd Life of Timothy Green?  I had never heard of it until I was sent the movie to watch.  I wasn't sure what to expect before watching it and I was afraid I wouldn't like it.  Actually, I was afraid it would be one of those warm, sappy, heartwarming movies that I tend not to like.
Guess what…it was.  And guess what else…I really, really liked it!  In fact, we started watching it before church last night but had to pause it halfway through and we both couldn't wait to get back home and finish the movie to see what happened!  It was that good!
It was funny.  It was sweet.  It was mysterious and kept us guessing.  It was complex and deep.  It was a little sad.  It had a great message.  It was whimsical and fun.
The Odd Life of Timothy Green is about a young married couple who have tried desperately to have a baby and have exhausted every avenue with no luck.  After deciding to finally give up they write down all their dreams for their child and bury them in their garden.  That night a young boy shows up at their house…a boy named Timothy who wants to be their son.  A boy named Timothy who seems to fulfill all those wishes and dreams.  Timothy's miraculous arrival proves to not only touch the lives of Cindy and Jim, but also of their whole town.
This is definitely a perfect whole-family movie.  Some of the topics (infertility, parenting) might be a little over kids' heads, but there certainly isn't anything inappropriate and I think kids (and adults) all ages would enjoy this movie.
So what do you say?  Do you want a copy of your own?  Well, you're in luck – I'm giving away a copy (with DVD and Blu-ray) to one lucky person.  Entering is easy, just fill out the RaffleCopter form below for two chances to win (make sure you comment using the RaffleCopter widget…comments left in the comment section of this blog post will not be counted).  Giveaway ends Saturday.
(I was sent a copy of The Odd Life of Timothy Green to review but I was not compensated otherwise and the opinions expressed here are strictly my own)