I don't usually take pictures of my outfits on Fridays because I always wear jeans and a school t-shirt for spirit day, but I did last week because this past Friday was extra special…our football team went to state in football (and won!).  Go Purples!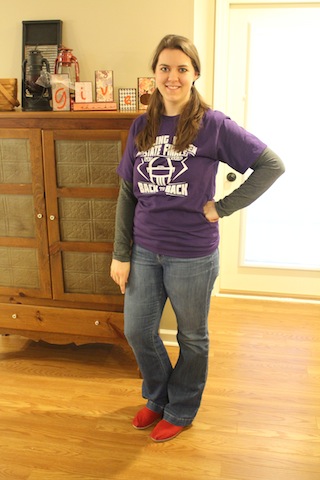 long sleeved shirt/Limited; t-shirt/school; jeans/Gap; shoes/TOMS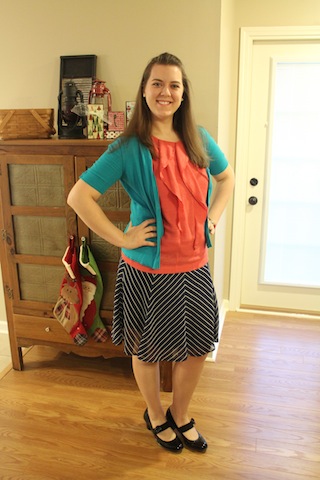 the only other outfit I remembered to get a picture of this week
shirt/Limited; cardigan/Loft outlet; skirt/Walmart; shoes/Target
Only two outfit pics this week…what a slacker!  Sorry about that, friends.
Linking up to What I Wore Wednesday
(P.S. The winner of The Odd Life of Timothy Green DVD giveaway was Lea K. – Congrats, Lea!)