Since we still don't even have the "normal" (aka year round) decorations up in our new house, I haven't been super concerned about elaborate Christmas decorations.  On the other hand, since we finally have space to actually decorate, I have been wanting to do a bit more than I've done in the past.  I'm trying not to go crazy and buy a ton of stuff just yet, so instead I've been trying to shop the house and decorate with things we already have and/or make homemade decorations.
This weekend I pulled together a little centerpiece for our dining room table.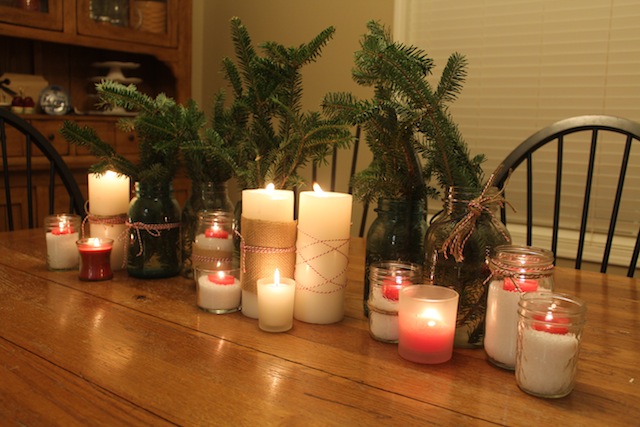 I used all items that I had around the house to make this red and white, burlap and twine tablescape.  I also think this would be a beautiful mantle decoration….we just don't have a mantle so I had to settle for putting it on the table.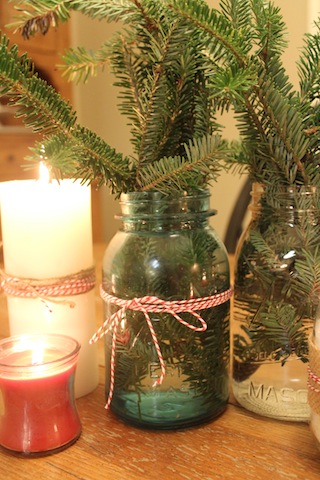 I gathered several mason jars in blue and clear and filled them with the extra branches that Michael cut off our Christmas tree.  I also gathered all the white and red candles I could find in our house.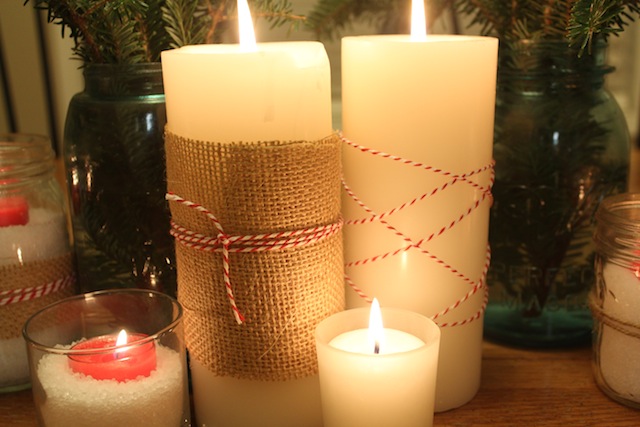 I wrapped burlap, "regular" brown twine, and red and white baker's twine around some of the candles and jars.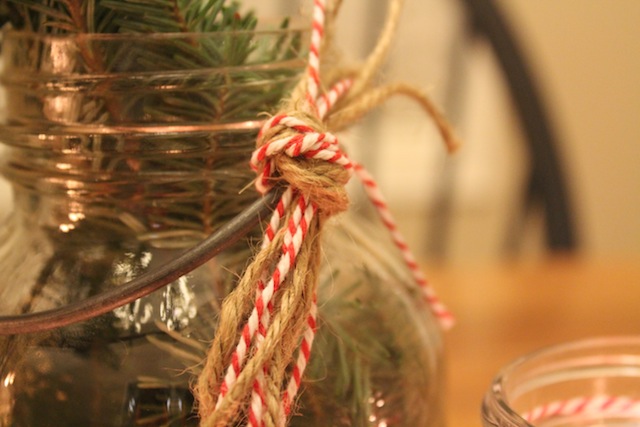 (Psst…did you know baker's twine is all the rage this year?  Well it is and if you haven't jumped on that bandwagon, you might want to grab you some.  I got mine from Pick Your Plum – I love how the red and white looks like candy canes!)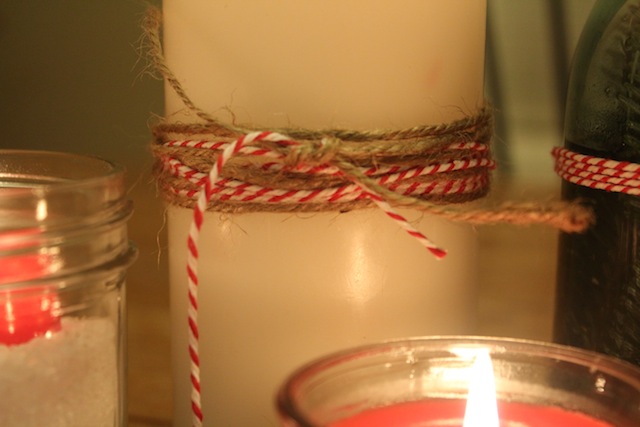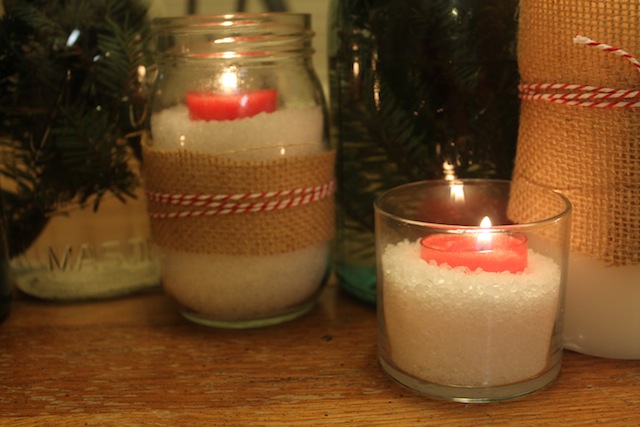 I had a ton of little red votive candles so I used some small mason jars and some other glass candle holders, filled them with Epsom salt to look like snow, and nestled the candles in them.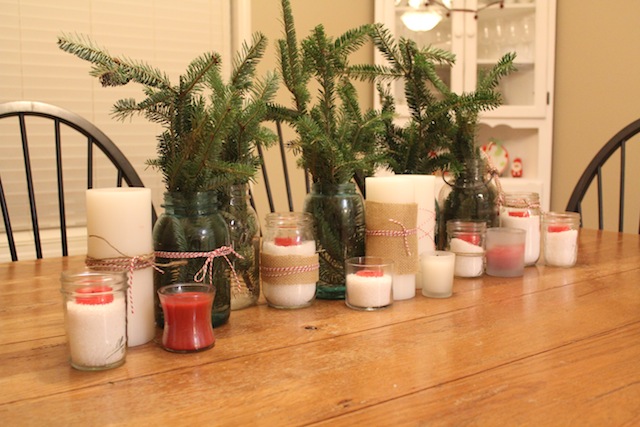 items used: mason jars (already had around the house), tree branches (cut off the bottom of our tree), red and white candles of various sizes (already had), Epsom salt (already had) burlap (left over from another project), twine (also leftover craft supplies), and baker's twine (more general purpose craft items
Total cost: $0.00 since I didn't buy anything especially for this centerpiece.
I think I might also like to put the centerpiece on a tray or a table runner to anchor it a bit.  I though a green piece of fabric or a pretty silver tray might be beautiful, but I didn't have any on hand and didn't want to make a special trip or purchase, so this is what we've got (for now, at least).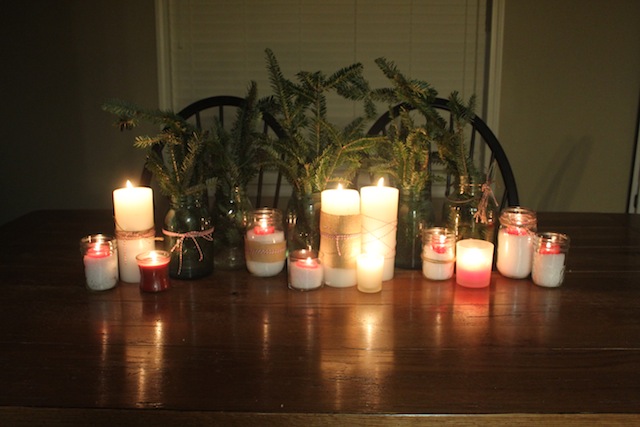 I just love the smell of the branches and the glow of the candles!