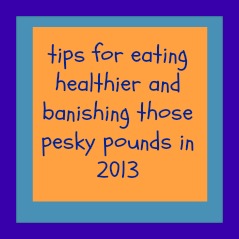 I don't profess to know everything there is to know about weight loss, and I especially don't pretend to follow all the tips that I do know (if I did I'd be much skinnier than I am now), however, I have had some success in the weight loss department in the past.
As the new year approaches many of us (including myself) are thinking about trying to eat healthier, detox from the holidays, and/or lose weight.  Since one of the most popular search terms that brings people to my blog is "South Beach Diet", I figure there are many people out there with questions.  So I thought I'd round up all my posts about dieting, healthy eating, etc. into one place.
Start by reading about my weight loss journey: the background, the diet, the exercise, the results, the maintenance, the struggles, and the future.
If you're interested in going with South Beach or some other similar low-carb plan, you might want to check out my posts about my South Beach phase 1 meal plans and following South Beach while eating out.  You should also look at my recipes – they aren't all South Beach friendly, but many of them are (and I've included a note at the end of the South Beach friendly recipes that tells you which phase they would go with).
If you travel a lot make sure to read my tips on how to eat healthy while travelling and how to exercise while travelling.
Some other helpful posts for your journey toward healthy eating include tips for prepping your food in advance, making sure you know how to find the best weight for your body, and the heart rate monitor that I use and love.
South Beach has been my diet lifestyle of choice for the past 7 or 8 years, but this year Michael and I took it a step further and decided to move away from highly processed food.  We did what we called a real food challenge, where we ate only local, organic, non-processed food for 100 days.  After we completed the challenge, we decided to maintain that way of eating with exceptions for special occasions.  You can read about our journey with that here: the challenge details, week 1, week 2, week 3, the results after one month, tips on eating real food while travelling, the busy girl's guide to eating a real food diet, and the results after 100 days.

Like I said, I don't know everything and I don't follow these diets strictly, but I have had success with South Beach and eating real food in the past and it helps me to have all the resources in one post so I can reference them when I'm trying to get back on the wagon (aka right now).  I hope this helps you, too!