Hi Friends – Happy Friday!  I hope you've enjoyed your Christmas holidays and are looking forward to the New Year.  I've been alternating between ultra-lazy and productive during my wonderful Christmas break :).  Here are some happies today:
1. My quilt is finished!  I just finished it last night and I couldn't be more proud.  Here's a picture of one block in progress, but I'll be posting pictures of the completed quilt later today or tomorrow.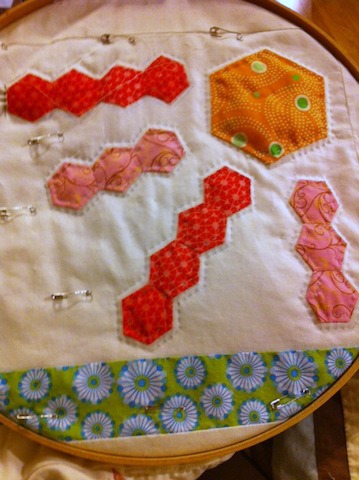 2. I love watching gymnastics but in all the years I've watched I've never seen anything this amazing – some of the coolest stunts and most flexible people every!  Check these girls out!
3. I finally made a homemade apple pie to complete another item on my 2012 bucket list.  I used this recipe and it turned out pretty well – I thought the crust was amazing but I think I should have cut the apples into smaller pieces.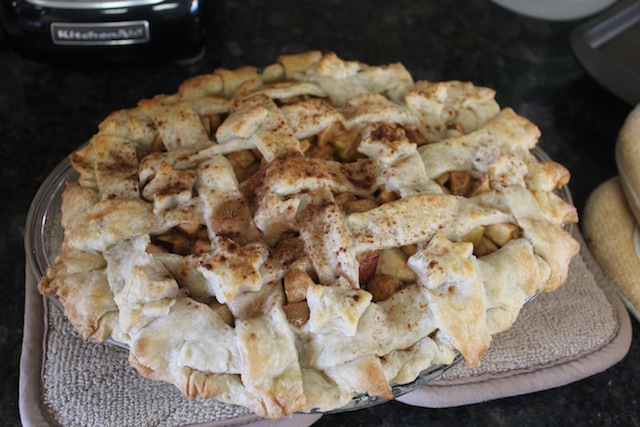 4. Once Upon a Time.  Obsessed.  Michael got us a Netflix subscription as an early Christmas present – I've been tearing it up over these past few weeks as I've quilted for hours a day.  One of the shows I've discovered is Once Upon a Time and I love it!  Fairy tales meet current day…sounds wacko but it is so great!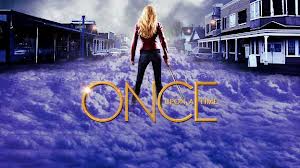 5.  Right before school let out we had a Mary Kay lady come to our school with a ton of clearance items.  I got a bunch of great stuff, including eyeshadow duos for $.50 each, eyeliners and eye shimmers for $2.50 and more.  I also got some new makeup for Christmas.  The few times over the past week that I've actually gotten out of my jammies and put on makeup *hangs head in shame*, I've been having fun experimenting with some new makeup looks.  I usually do the same thing over and over again so it's fun to try something different.
And, it's a little late, but Merry Christmas!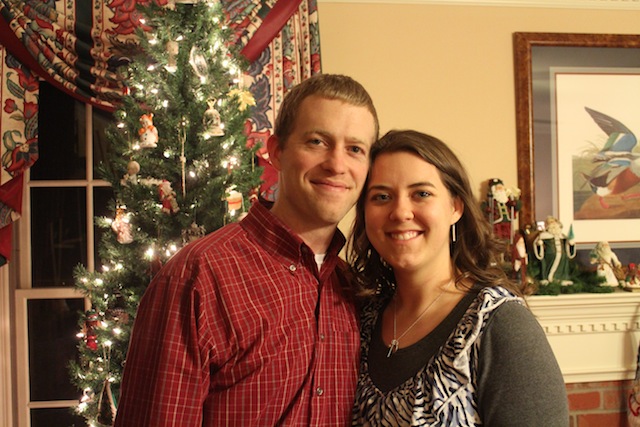 Linking up with Lauren