Thanks to the Craftsy Block of the Month class, I learned how to quilt this year.  Thursday night I finished my very first quilt!  I am so very proud of myself!  I've always wanted to learn how to quilt like my Mema and now I have.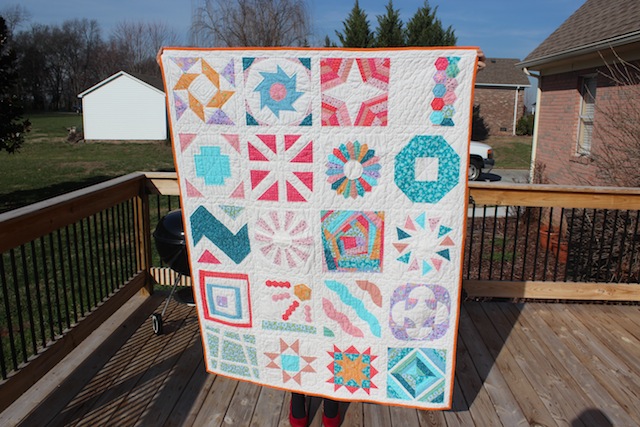 I blogged about each block as I got them done each month.  If you want to read about them individually you can check them out here: January, February, March, April, May, June, July, August, September, and October.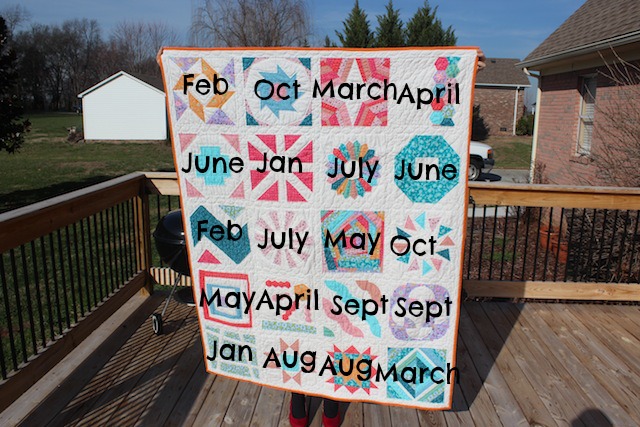 I learned how to make each block by watching the videos provided with the online class.  Each block was pieced together on the machine (except the hexagon blocks – I did those by hand); I also used the machine to sew the blocks together with sashing in between and sew the back.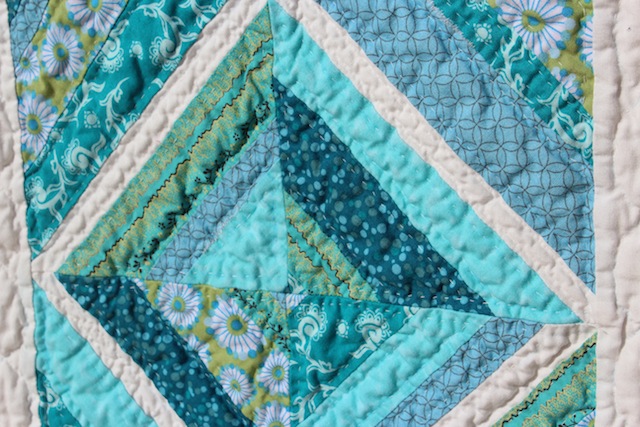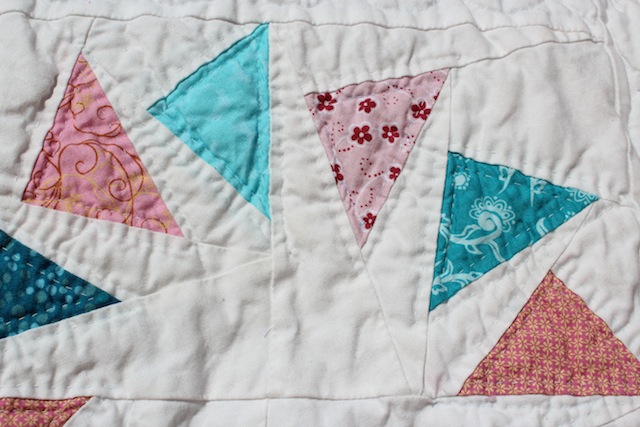 I then put the back, batting, and top together and basted the layers together using safety pins.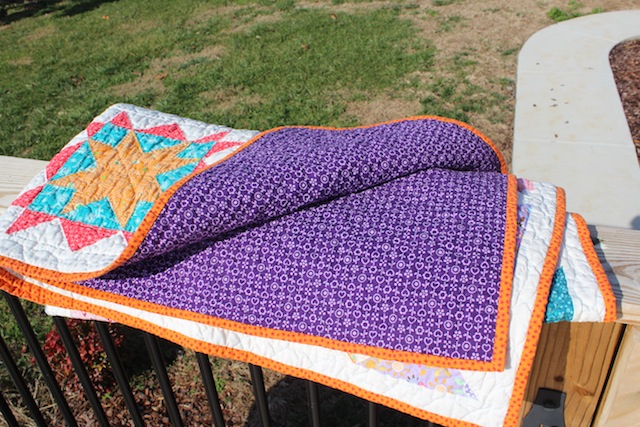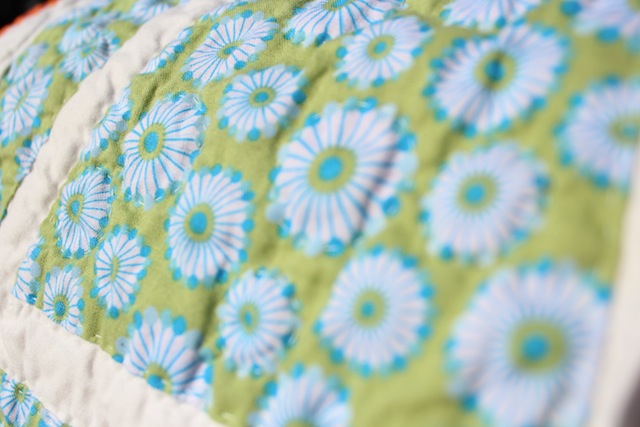 The quilting was done by hand and took FOREVER it seemed.  Seriously, people who sell hand quilted quilts should make thousands for the amount of hours spent doing the quilting.  Not to mention the callouses on the fingers, the many pricks of the needles, and the constantly-aching back.  But those are all worth it!  I actually really enjoyed hand quilting once I got the hang of it.  I would have like it more if I hadn't had myself on a deadline to get it done by the end of the year.  It seemed that every spare moment of November and December was spent working on my quilt.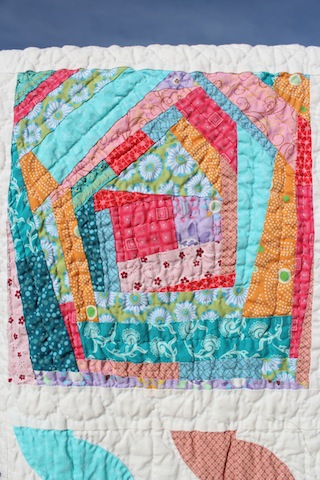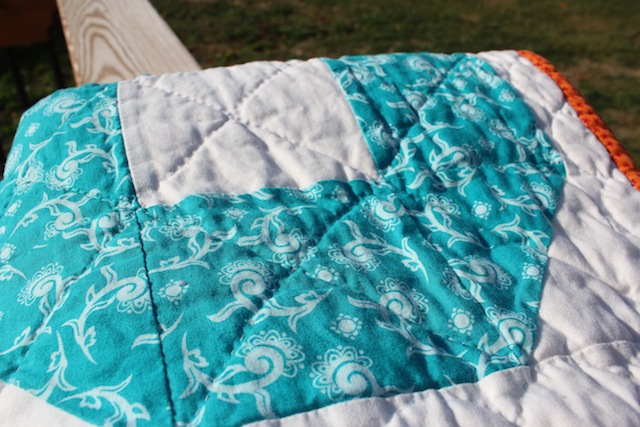 The binding was sewn on to the back of the quilt with the machine and then hand stitched down on the front.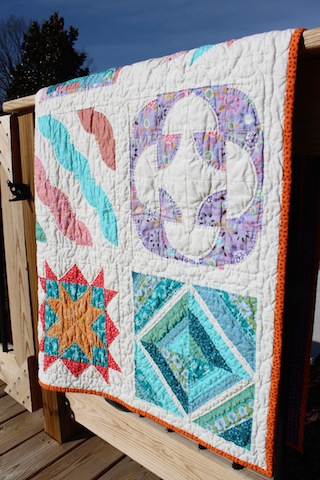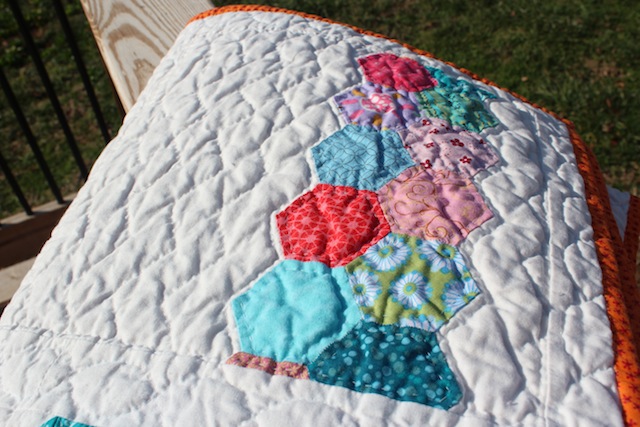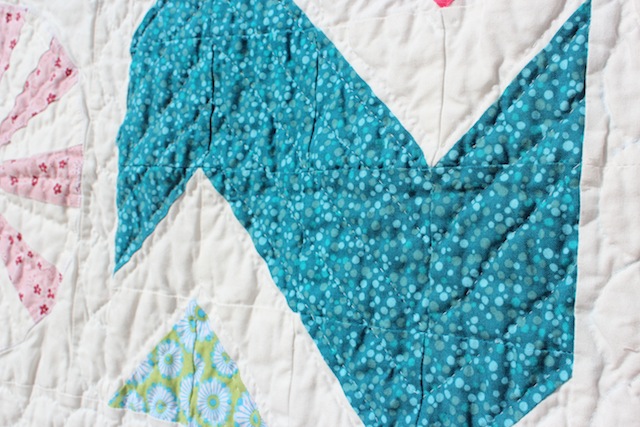 I finished the quilt off my embroidering my name and the year on the back.  I'd like to also label it so that I remember it was part of the Block of the Month Class and that it was my first quilt, but it was hard for me to embroider what I've already done so I may take a break for a while.  It's been probably 15 years since I've embroidered anything so the label on my quilt looks pretty bad, but at least it's labeled.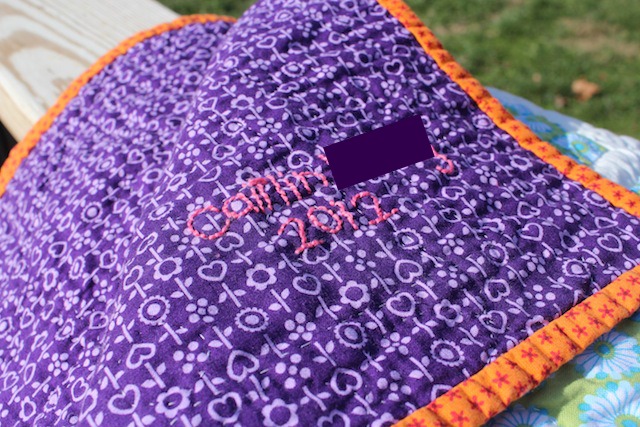 I am so very proud of myself and I love my quilt!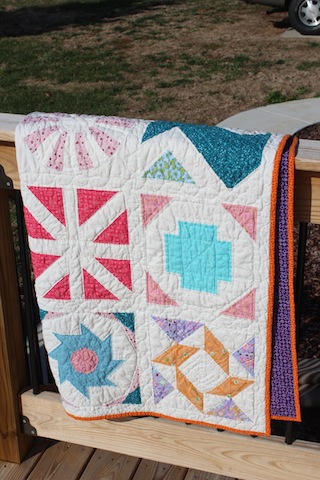 By the way, if you want to learn how to quilt you can still participate in the Craftsy Block of the Month class – it's free and the videos will be accessible past 2012.  I've heard there will also be a class in 2013 if you're interested in that one.  However, that particular class doesn't teach hand quilting so I watched a bunch of YouTube videos to teach myself (I didn't keep the links and I watched so many that I can't remember which ones I used).