Well, 2013 is here and 2012 is over – can you believe it?  It's so cliche but every year seems to go by even faster than the previous year.  I didn't get every single thing done on my bucket list, nor did I meet all of my 2012 goals, but I did complete some of them which is more than I would have if I hadn't made this list so I'm calling that a win.
(to see previous updates: January, February, March, April, May, June, July, August, September, October, and November)
read through the entire Bible – We did it!  We read the whole entire Bible out-loud to each other in one year.  We didn't read every single day, we got behind a few times, but we just doubled (or tripled) up on other days and got caught up.  I am so so proud of us!
get my healthy lifestyle back, specifically to lose the 20-25 pounds I've gained since getting married. – Well I lost about 10 pounds twice over the course of the year but then gained it back each time so I'm basically starting 2013 at the same place that I started 2012.  So I guess I'll try again next year.  However, we did transition to a much healthier lifestyle by switching to mostly real, local, organic foods.  So even though I didn't meet my weight loss goals, I'm still happy with how to adjusted our diets.
make an apple pie from scratch – I used this recipe and it turned out pretty well – the apple chunks were a little too big for my liking but the crust was amazing.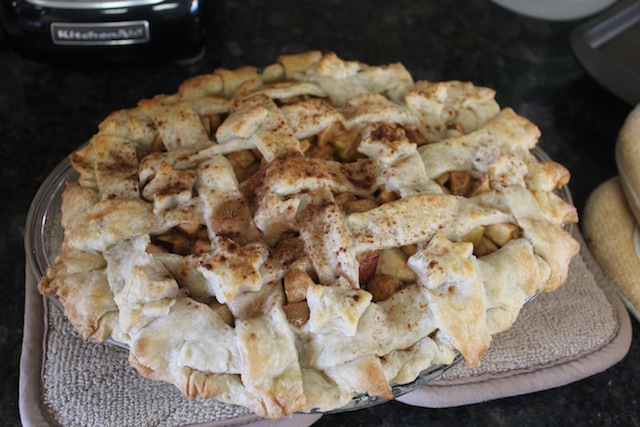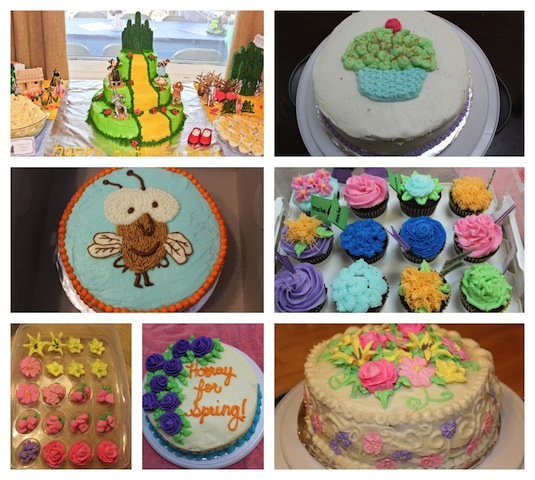 learn how to make Mom's homemade Christmas cookies – Never did get around to doing this – our Christmas holidays were very unusual this year so we didn't get time to make cookies together.  Maybe next year!
make 72 hour emergency kits for our home and cars – We never got around to this either, but now that we're in our house and actually have places to store these kits, we are definitely going to get this done in 2013!
make my own laundry detergent – done and I also made homemade cleaning supplies and hand soap.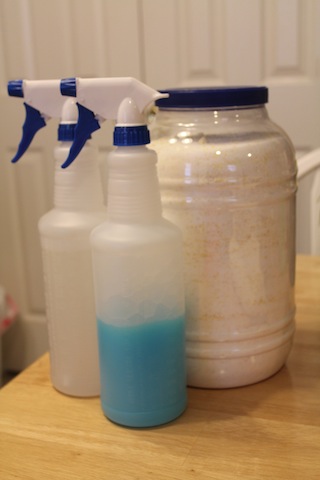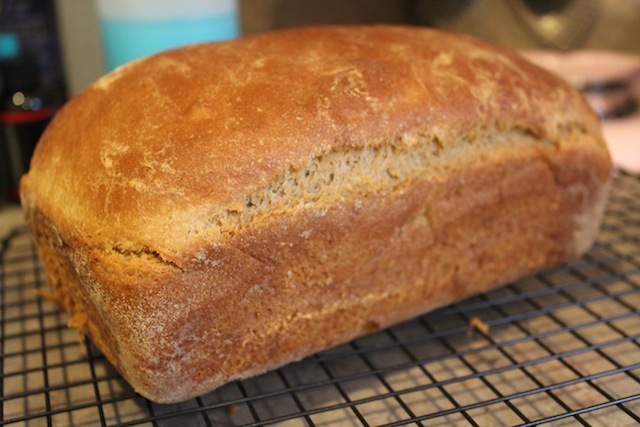 make a quilt – After working on it all year, it's finally DONE!  You can see each month's block individually (January, February, March, April, May, June, July, August, September, and October) and here is the completed quilt.  What a long process but I am so very proud of myself for learning to quilt and getting my first quilt done this year.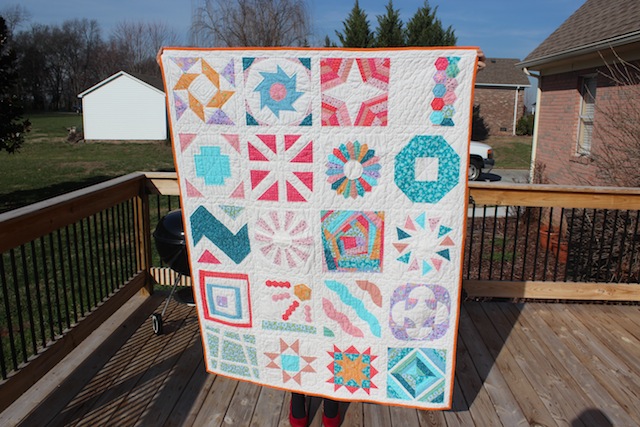 grow something – tomatoes and herbs…check!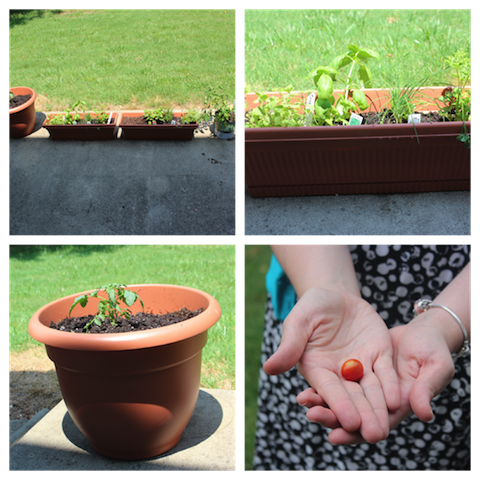 can pickles – It was quite possibly one of the stinkiest things I've ever experienced, but we now have 7 quarts of sweet lime pickles canned (plus 7 quarts of tomatoes, 11 pints of green beans, 13 pints of tomato sauce, 17 pints of salsa, and 9 pints of pizza sauce)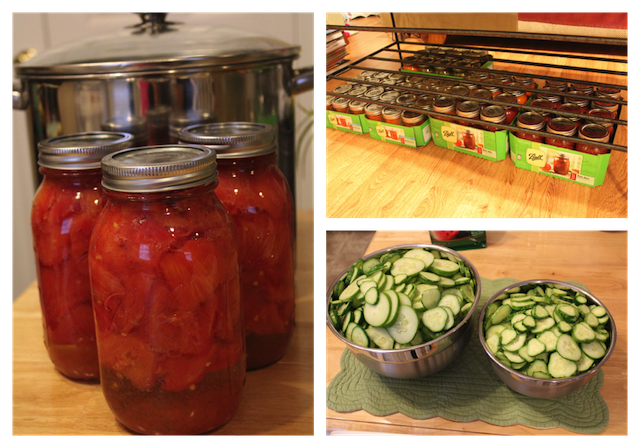 take some sort of vacation – Chicago!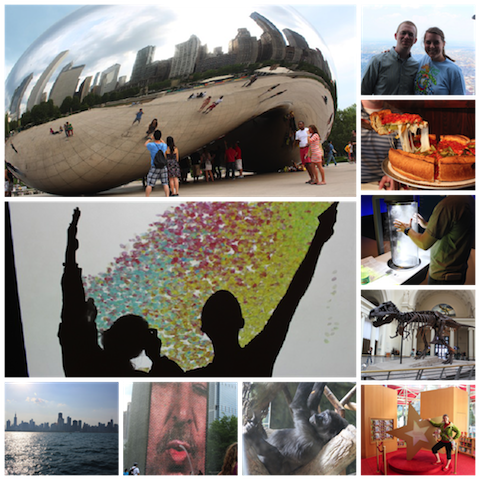 get at least one scrapbook done for my in-law's – Finally!  I've had their pictures for a year and a half and still hadn't gotten around to scrapbooking them (although in my defense, we moved to an apartment shortly after I got the pictures and there wasn't a very good place to scrapbook).  I finally sat down over Christmas break and got one scrapbook done – starting with Michael's brother's birth in 1983 and going up until right before Michael's birth in 1985.  There are still many years and pictures to get done, but I'm glad I at least got one done.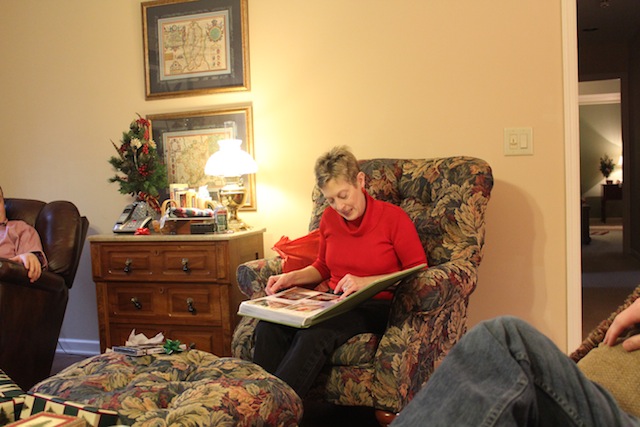 ???start an Etsy shop??? – This one was a big maybe when I wrote this list and I've definitely decided not to start one, especially at this point in my life.  Maybe someday, but not now.
So now that I look through this list, I actually got more done than I originally thought. Our of the 14 goals and bucket list items I had listed, I got all but four completed.  I didn't lose the weight I wanted to lose, we didn't get our 72 hour kits made, and I didn't learn how to make Mom's Christmas cookies, and I decided not to start an Etsy shop, but I did read through the Bible all the way, go on a vacation, take cake decorating classes, make a quilt, start a garden, canned pickles and more, made a scrapbook for my in-law's, made homemade bread, made an apple pie, and made my own laundry detergent.  Pretty impressive!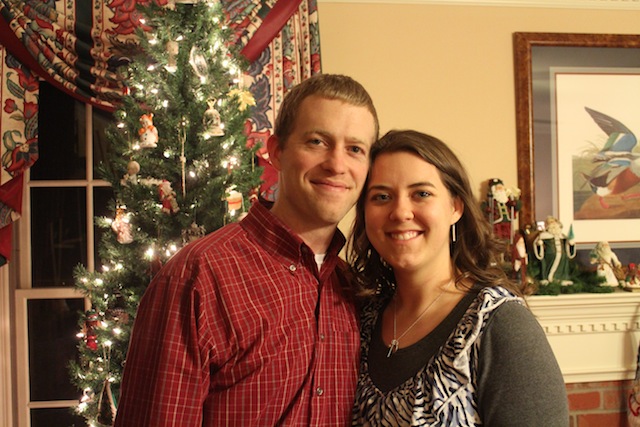 Time to start working on my 2013 goals and bucket list!