Let's be honest, as a photographer I have next to no experience outside of taking pictures for my blog and I really don't know what I'm doing.  In fact, before blogging I hardly ever took pictures – mine were always shaky and blurry and Michael's were always much better, so he took the pictures and I scrapbooked them.  But in the past year and a half of blogging, I have picked up on a few things and I can tell my photography has definitely improved.  In the hopes that I might help someone else, I thought I'd share my feble bit of knowledge.
I've been posting recipes since the beginning but as I read other people's blogs, saw their recipes, and saw all the lovely pictures of food on Pinterest, I began to notice that my food pictures were definitely lacking.  All my dishes are red, green, and yellow and those are just not very appealing background colors for good.  The food was also usually just tossed on the plate and a picture was snapped in a not-very-well lit area.  So I started playing around and trying to figure out how I could improve my pictures.
When I cook a meal that I've previously blogged about, I've been trying to take new, more eye-catching picture to replace the existing ones.  The difference in my old and new pictures has been dramatic.
Check out these examples: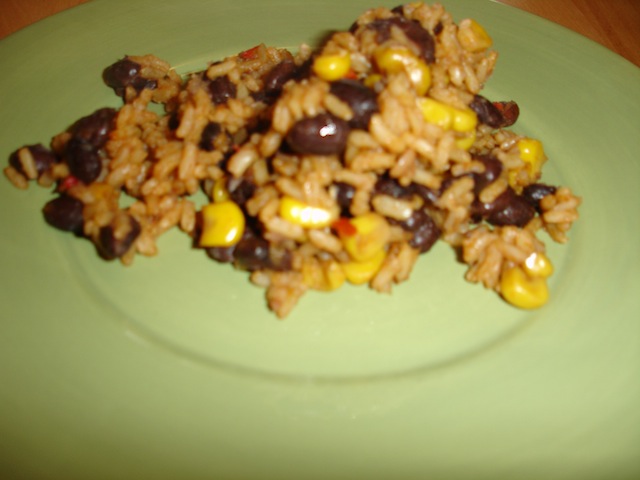 Here's the first picture that I posted of my Mexican rice – looks like a gross pile of dog food…who would want to eat that?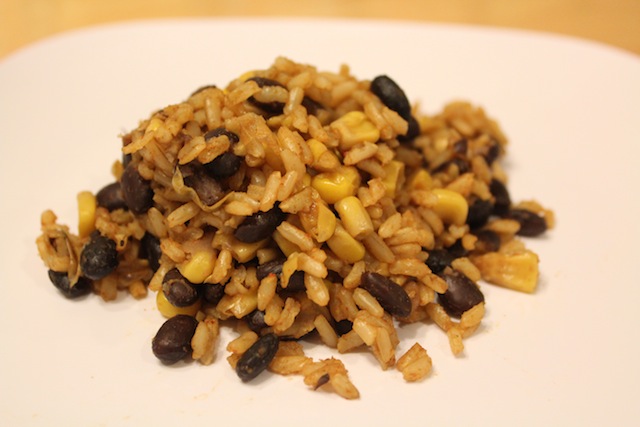 Here's the same recipe cooked and photographed a separate time.  Much, much more appealing!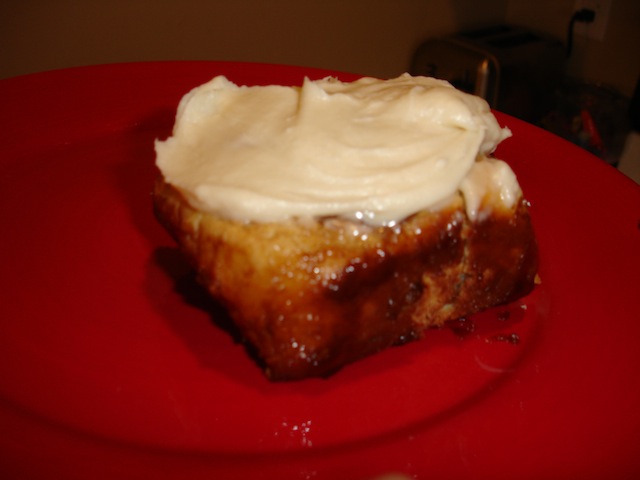 This is a picture I took in November 2011 of the cinnamon rolls I made for Michael's birthday.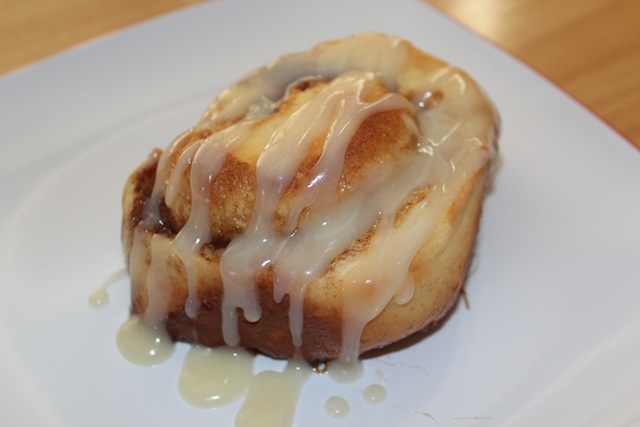 When I made them again for him a year later in November 2012 I decided to snap a new picture to replace the old picture…check out the difference!
So here are the tips I came up with:
1. Use a white background: plate, platter, serving dish, bowl, whatever.  This is the #1 tip that I've learned.  Just switching the food from a red or green plate to a white plate, even without changing any other factors, makes a huge difference.


See how much better the food looks on the white than it did on the red or green?
2.  Shoot in a well lit area, preferably natural light.  Amanda has a great tutorial on this.

The before picture was shot in our old poorly-lit kitchen without a window around on the morning of Michael's birthday.  The after picture was shot also on the morning of Michael's birthday a year later, but this time I opened up the blinds and set the plate in front of some large windows in our new kitchen.
3.  If you don't have good light, then edit your photos to adjust for the bad lighting.  I was a die-hard Picnik fan but they don't exist anymore, so right now I'm trying out Picmonkey.
I usually go to the gym after work and change out of my work clothes before Michael gets home, so the only time for him to take my What I Wore Wednesday pictures is in the morning.  This is especially hard in the winter when it's still dark outside when we leave for work.  That means no natural light which makes the pictures looks pretty awful.  We're still learning where the best places are in our new house to take pictures and trying to deal with the light problems, but until then we just take pictures wherever we can and deal with the bad lighting.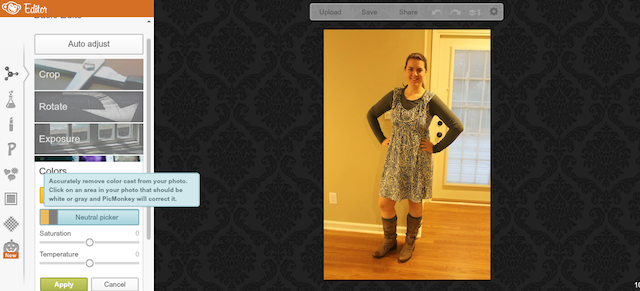 See how yellow the picture looks?  I uploaded it into Picmonkey and used the neutral picker object – you select something white in the picture (I used the basboard) and click on it, the software then somehow magically adjusts your picture.
Here it is after I used the neutral picture.  It's still not the best picture in the world but it's definitely less yellow.
I do the same when I'm taking food pictures at night and there is no more light outside.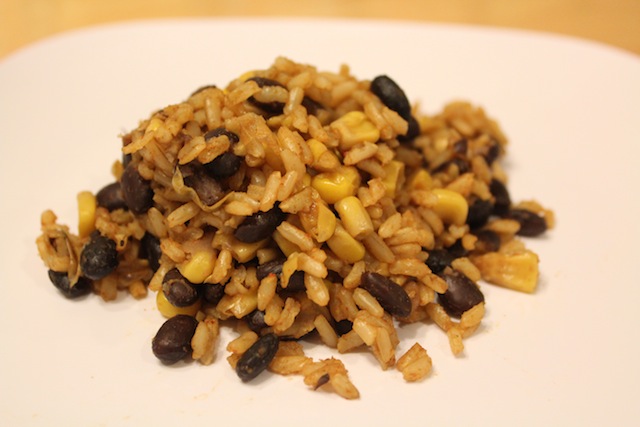 This Mexican Rice picture, while still much better than the original one on the green plate, is still a little dark because I took it when we ate supper after it was already dark outside.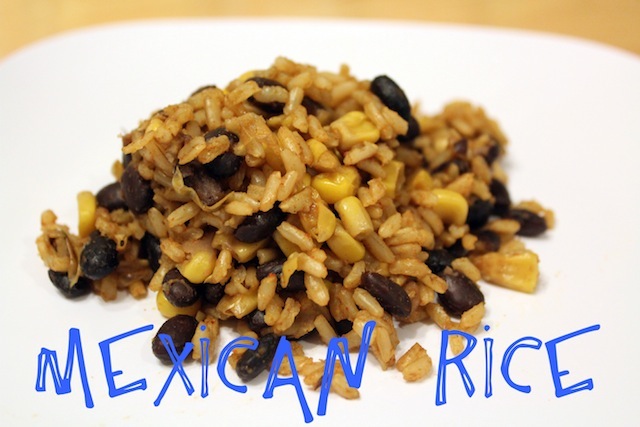 I used Picnik to make the white more white and brighten up the colors (and add the lettering, but that's not important right now).
4.  Get in close and focus on the object.  The only lens I have right now is the basic 18-55 mm lens that came with my Canon EOS Rebel T3i and it doesn't zoom and focus on small objects really well, but I've found that by switching from auto to manual focus, I'm able to focus in on the small, close object (usually food) that I'm trying to shoot.

The before picture is so blurry!  I have no idea if my hand was shaking or the camera focused on the wrong part of the frame or what, but the after picture is definitely much, much better.
5.  Spend some time arranging and staging the food.  I used to just plop it on the plate without thought but I've found that spending a few extra seconds with presentation makes a huge difference.

In the before picture I just slathered on the icing, since that's how I would normally eat it (I make the icing ahead of time and keep it in the refrigerator so it's very thick when I put it on the cinnamon roll).  Even though that's how I eat it, it's not the prettiest cinnamon roll, so when I took the after picture I heated the icing up in the microwave and drizzled it on.
Bonus tip: This one doesn't have as much to do with the actual photography as it does with making your images pin-able, but I thought I'd go ahead and throw it in.  I always try to label my food pictures so that if/when someone pins my recipe on Pinterest, the picture of the food also has a label that tells you what the item is.  I don't have any proof that it makes images more pin-able, but personally I think it helps to have the title of the recipe on the picture of the food.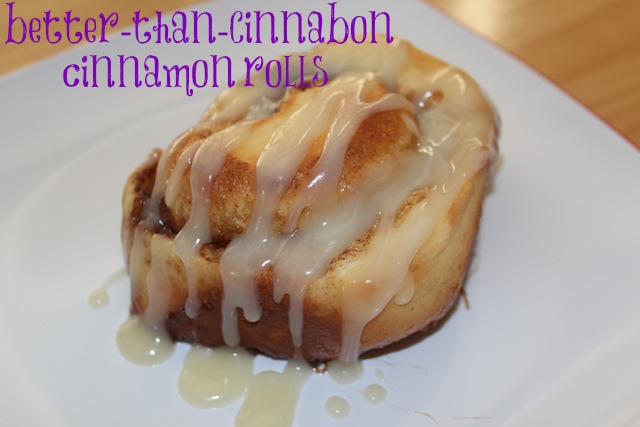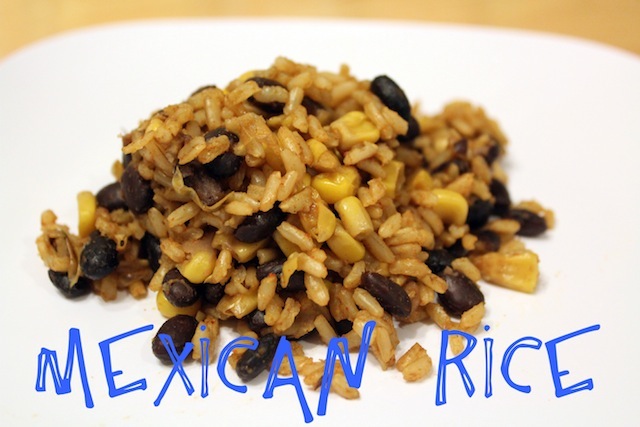 So like I said, I have absolutely no training and I know these pictures are no where near professional, but I think I've grown at least a little in my photography so maybe these tips can help someone else.
Linking up to Works for Me Wednesday