I'm a little late with my H54F post this week, but better late than never, right?
What I'm pumped about this week:
1. I'm finally going to take the Christmas decorations down this weekend.  I've enjoyed them but it's time for them to go and for me to give our house a good cleaning – I'm declaring war on all the pine needles!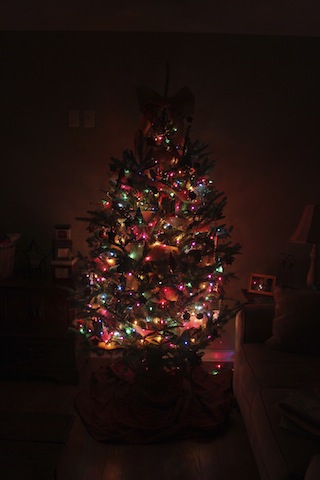 2. The weather is insanely gorgeous today (70* in KY on January 11…what?!?!) so as soon as I finish this post and my snack (kale chips – yum!) I'm heading out for a little run (ok, a jog/walk since I'm just getting back into running after nearly a year and working my up slowly using the couch to 5K program…but let's call it a run anyway…mkay?)
3.  Speaking of running…I've shared on here a few times about the foot issues I've had over the past few years.  Well, great news…my plantar fasciitis is virtually gone!  I had to get new inserts made and take medicine for two months, and that seemed to fix it.  The pain went away just as soon as I started the meds and I was afraid it would come back once I went off them, but it's been a least a month since I quit taking them and still no pain, even after running or doing aerobics (both which were impossible before).  I am so thankful to be rid of the excruciating pain that I dealt with for two years!
4.  I have decided to start using centers in the library and I am pumped!  I found this amazing blog, The Centered School Librarian, where she shows you all kinds of library centers she uses.  It was completely inspired and I can't wait to give this a go in my library!
5. Project Runway All-Stars.  Not my favorite PR season ever, but still fun to watch.  Since we don't have cable and I can't watch it on Thursday night, I watch it online later and it's usually my Friday-evening-relaxation/hoorayyoumadeitthroughtheweek show.  Gotta go get my run over with so I can chill and watch them make pretty clothes :).
Enjoy your weekend!
Linking up with Lauren