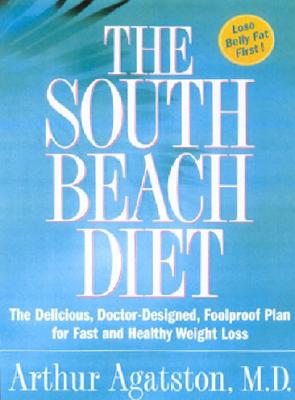 If you've read my blog for a hot minute you know I'm pretty health conscious (although I do love the occasional sweets!).  Longtime readers may remember that I used the South Beach Diet back in college to lose 50 pounds and jump start my healthy lifestyle, and that I've basically followed those SB principles for the past six years.  If you've been around in the last six months, you know that we took our healthy lifestyle one step further and started eating a real food diet – natural, local, organic, minimally-processed food only.
Over Christmas I indulged more than I should a tiny bit and so decided to do two weeks of Phase 1 at the beginning of the year to get over the sugar cravings and get back on track.  However, this was the first time that I'd done South Beach since we started eating real food this past summer.  Although many of the principles are the same, there were some things that I ate on Phase 1 in the past that are not "real" and I didn't want to eat this time around.  So I went about trying to combine the two into a plan that meets both South Beach and real food.
Since some of the most popular search terms that brings people to this blog are related to South Beach, I think it's a pretty safe guess that people are searching for information about South Beach.  I like to share what I've learned.
Now, if you're the type that wants to follow Phase 1 to the letter exactly as the book states, then this post is not for you.  And if you're a real food enthusiast that scoffs at cutting out carbs or restricting fruit, this post is not for you either.  But if you're wanting to give South Beach a try while also eating a real food type diet, then this post IS for you.
Carrying on.
I knew going in to it that one of the hardest things would be my sweet treats.  My biggest purpose for doing Phase 1 was to clean my system of sugar.  In the past, I would eat lots of sugar free treats (no sugar added fudgesicles, no sugar added mochas or hot chocolate, coffee with Splenda, etc.) but eating real food means not eating fake sugar substitutes, which rules out all those options.  And South Beach restricts all sugar in Phase 1, so that ruled out honey or pure maple syrup that I'd used to sweeten things while eating real food. Yikes…what's a sweets-loving girl to do?
Eat peanut butter, that's what.  Seriously, I couldn't think of a better option so I just used peanut butter as my "dessert".  Since I couldn't have fruit either, and that's my preferred method of eating peanut butter (I've tried it on celery but I just don't like it!), I mostly would just eat a spoonful or two as my treat.
Something else I anticipated being a challenge was what I could dip veggies in.  In the past I'd eat tons of raw veggies with Ranch dressing on Phase 1.  But since pre-packaged ranch isn't an option anymore, I was a little stumped.  One choice was to use homemade ranch, which I've made and used in the past.  It doesn't taste quite the same, but it's still pretty good.  I also found a hummus recipe (tutorial coming soon!) that I love, so I made a ton of that and ate it with my vegetables.
Another big difference was with my dairy products.  South Beach doesn't advocate for low fat products except for dairy (milk, cheese, sour cream, yogurt), but with our real foods switch we've decided to eat whole fat dairy products.  So when I did Phase 1 this time, I still drank whole milk, ate full-fat sour cream, and ate full-fat cheese.  Same thing with bacon – South Beach suggests turkey bacon, but that's not a real food so I've been eating regular pork bacon.
Enough rambling.  I've already posted a fairly comprehensive list of ideas for Phase 1 foods here so I'm not going to re-post that all here.  Most of the items on that list (minus the sweet treats) are easily adapted to be made into real foods so check it out and change it to what works for you.  But just so you can get an idea, here are some examples of what I ate on Phase 1 while still sticking to my real food principles.
Breakfast: I'm boring with breakfast – the same thing every day.  I also don't want a huge breakfast, just enough to hold me for a few hours.  I mostly ate a fried egg (organic, local), a piece of pork bacon (organic, local), and a cup of organic whole milk (from a local dairy).  Quiche cups would also be a good options (using regular bacon).
Lunch: Soups, soups, soups!  Most lunches were salad (organic lettuce from a local farm), homemade dressing, some cheese (local), and soup (chili, split pea soup, white chili…all adapted to be more "real" by using dried beans instead of canned, homemade chicken broth instead of canned, and local organic meat).
Snacks: roasted chick peas, hummus (recipe coming soon!) and veggies, Mexican pecans, peanut butter, plain nuts.
Supper: More soups, taco salad (organic lettuce, local organic ground beef, homemade taco seasoning, homemade salsa, crockpot refried beans, organic avocado, local cheese, and sour cream), organic chicken or fish with vegetables (kale chips, parmesan lemon basil broccoli, and green beans are some favorites), and stuffed peppers (organic beef, dried beans, organic bell peppers, homemade tomato sauce and taco seasoning)
Sweet Treats: Sorry, no good solution for this one.  Just try to eat a non-sweet snack that you really enjoy (like yummy peanut butter!)
So like I said, it's not 100% South Beach Phase 1, but it accomplishes the overall principle (cutting out sugar to get rid of the cravings) while still eating all real food.  Also, remember that there are tons of options…many, many recipes can be made into real food recipes with a little tweaking so be creative and see what you can come up with.
If you're just starting your South Beach and/or real foods journey…good luck and enjoy!  You won't regret it :)