It's that time again…the time where I pose awkwardly to get pictures of what I wore each day (or some days…depending on the week). Just yesterday a friend told me she had seen a picture of me on Pinterest where someone had pinned one of my outfits!  Good to know that at least one person doesn't think I'm a totally unfashionable doofus :)
So here's what's in this weeks line up: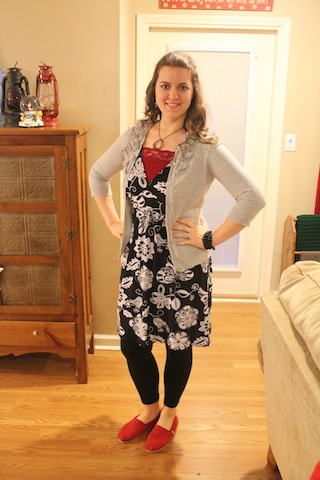 dress/Gabriel Brothers; tank/Gabriel Brothers; sweater/NY&Co.; leggings/???; shoes/TOMS via Journey's; necklace/Gabriel Brothers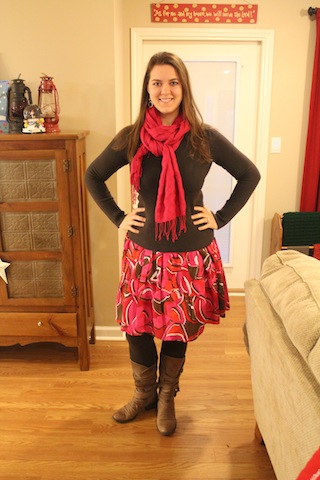 sweater/Gap via Goodwill; skirt/Goodwill; tights/Vera Wang via Kohl's; boots/Gianni Bini via Hyder's; scarf/??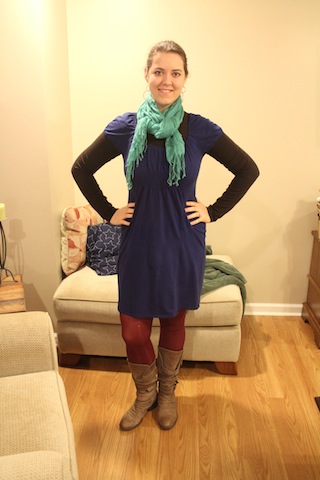 dress/Loft outlet; long sleeved shirt/Limited; scarf/Burke's Outlet; tights/Payless; boots/Gianni Bini via Hyder's
Linking up to What I Wore Wednesday