Things may be getting a little bit of a facelift around here soon.  I'm working with someone on a new blog design that we'll hopefully have up and running in the near future.  Before it changes, I wanted to take a look at my current theme so that I can, for one, document it for when my theme does change, and two, because I created this all from scratch with no prior knowledge of blog design, which I'm pretty proud of and want to make sure I remember that for later :)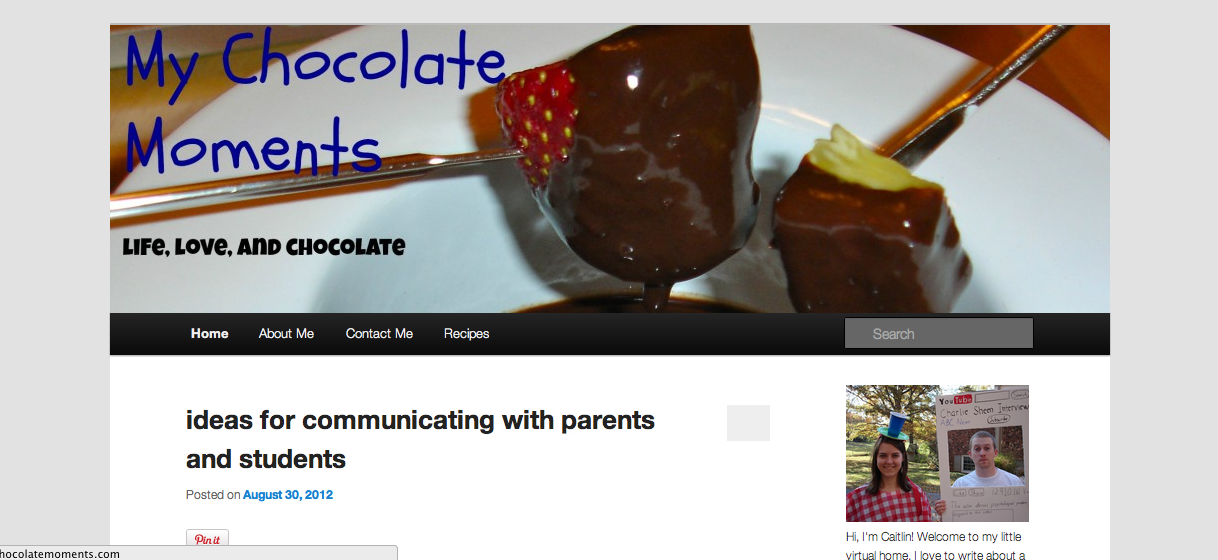 This picture of fondue from one of our date of the month nights is the header I'd been using ever since I started my WordPress.com blog in August of 2011.  Because of the limitations WordPress had, I could upload my own picture but I couldn't really change anything else about the way my blog looked.  So basically it was just their plain theme with my picture at the top.
When I switched over to WordPress.org in August 2012, I had the freedom to design more but I didn't know how so at first I just used the same image and left the rest plain and boring.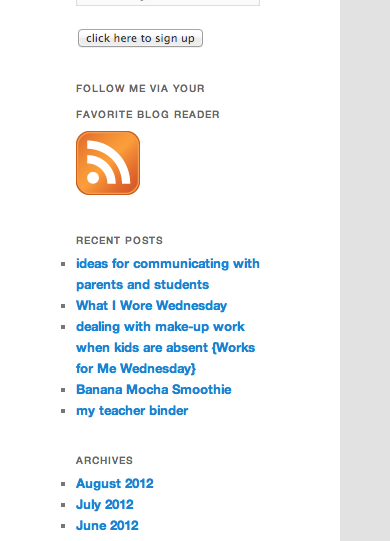 See?  Pretty blah.
While I like the picture of the chocolate I didn't really like the primary colors that the strawberry and pineapple had.  Plus I wanted my blog to reflect my personality…and I'm not really a primary colors type of girl.  That's one of the main reasons I made the switch.  However, I didn't want to pay the steep prices that many graphic designers charge to create a personalized blog theme.  If I had a blog that served as a business or source of income it would probably be worth it, right now my blog is just for fun and so it's hard for me to sink $100+ in to "decorating" it at this point.
So I decided I'd give it a shot myself and see what I could create on my own.  I have to say, I am incredibly proud of how it turned out!  It took hours and hours and HOURS of Googling and reading to even begin to figure out first how to move my blog over from WordPress.com to WordPress.org and the how to design a custom theme.  It was exhausting.  I felt like my rear was permanently glued to the bed where I sat for hours on end wrestling with this thing.  I don't know that it really was worth the money I saved to sink all that time into it, and I doubt I would want to do it by myself again, but it was fun to challenge myself and learn about what goes on behind the scenes to get the words from my head, typed up, and out there in cyberspace.
At the time, I thought I might write up a tutorial of sorts of how to move your blog and how to create a simple theme, but so much of what I did was trial and error that there is no way I could remember exactly what I did and convey that succinctly.  I've got a ton of links bookmarked that I referenced but no desire to read back through them and piece together which link goes with what.  So, no luck on the tutorial.  But I do want to show off a bit of my blog design, so that I'll have it archived and can look back at it someday :).
Again, this took a lot of trial and error.  I went diving into the world of CSS, graphics, hexadecimal colors, etc. and then would just change things on my custom theme and observe how that affected the look of my blog.  Like I said, it took FOR.EV.ER.
All the "graphics" I made are super elementary and were all created using picmonkey.
I knew that I wanted to go with a coral theme.  If you saw pictures of my wedding you know that I LOVE coral, pink, yellow, and orange together.  Since that's my favorite combination of colors, I decided to use that for my blog.  I made a gagillion header options it seemed before finally coming up with the finished product.
Here are some of my "rejects":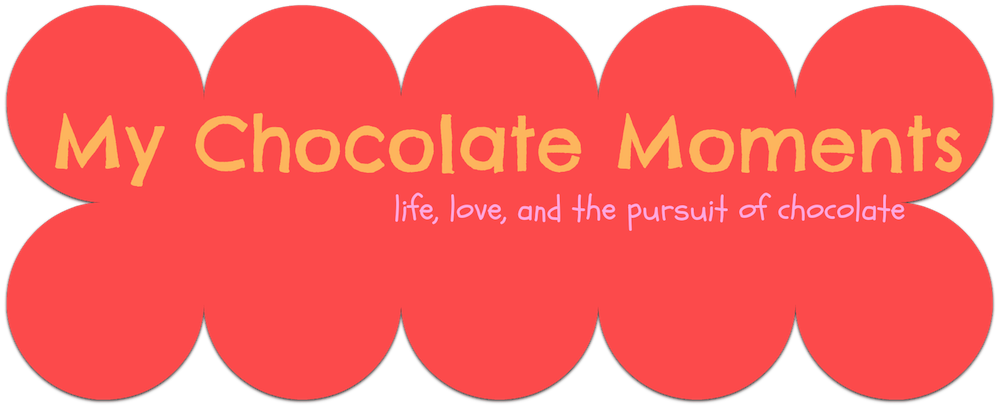 I finally came up with the finished product, the one you're used to seeing at the top of my blog:

Next came all the other little embellishments.  Again, all these were made in picmonkey.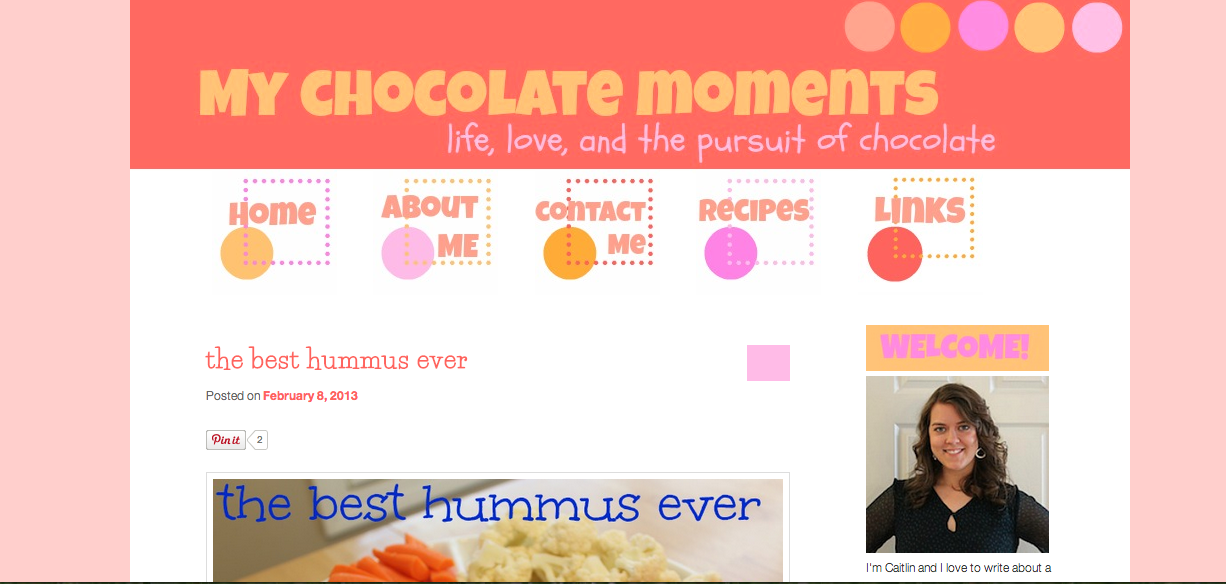 (hey look, it's like a blog-within-a-blog!)
I created navigations buttons to link to various pages on my blog, changed the font and color of the titles, turned the background pink, and made custom buttons/labels for the sidebar.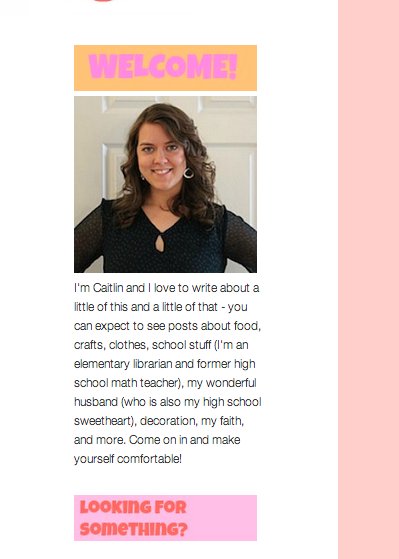 a cute little welcome blurb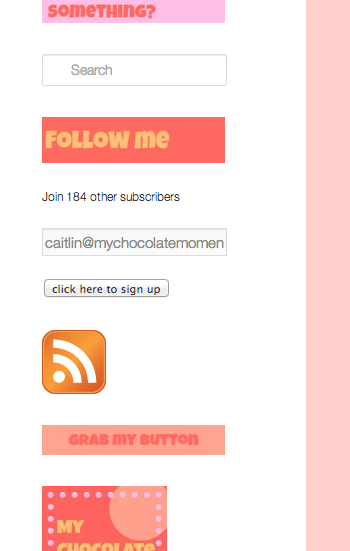 more cool sidebar stuff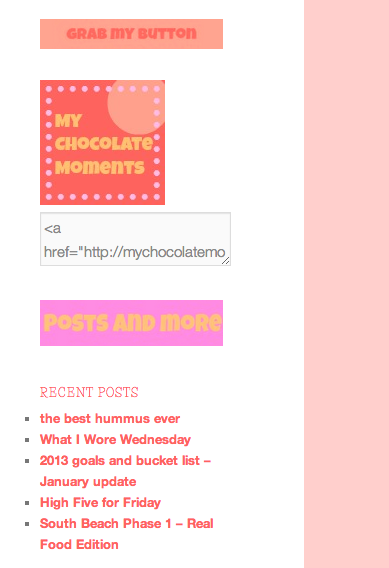 I even created a button you can grab and embed on your own blog.

A signature that shows up at the end of every post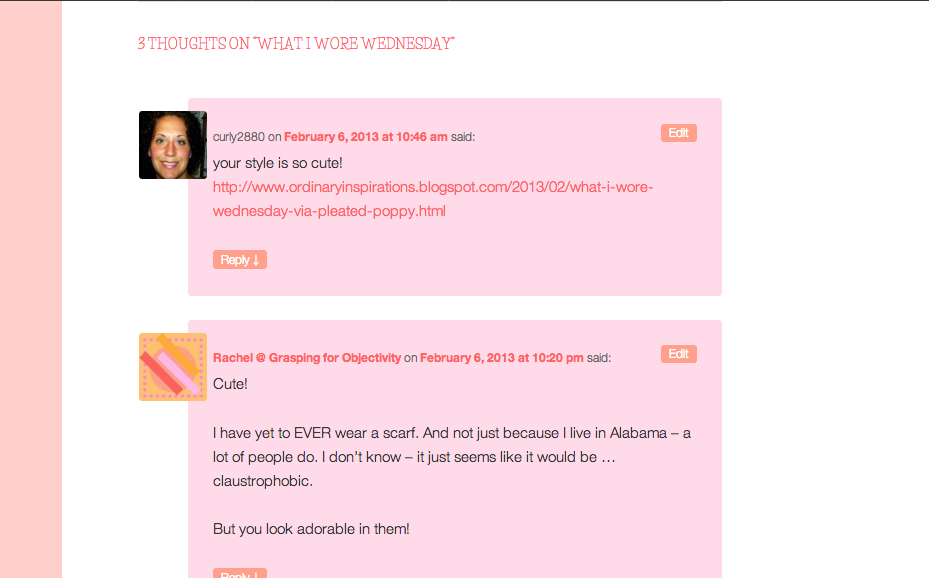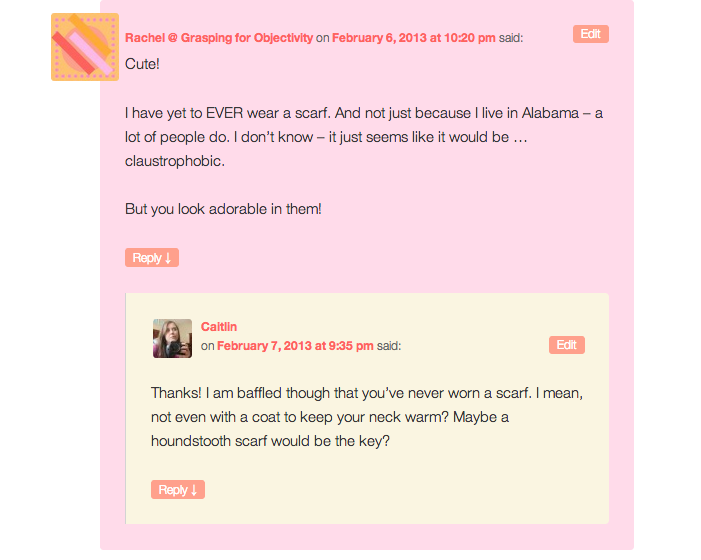 Some pretty, coordinating comment sections, plus a custom gravatar that matches my theme and shows up when someone doesn't have a picture attached to their name.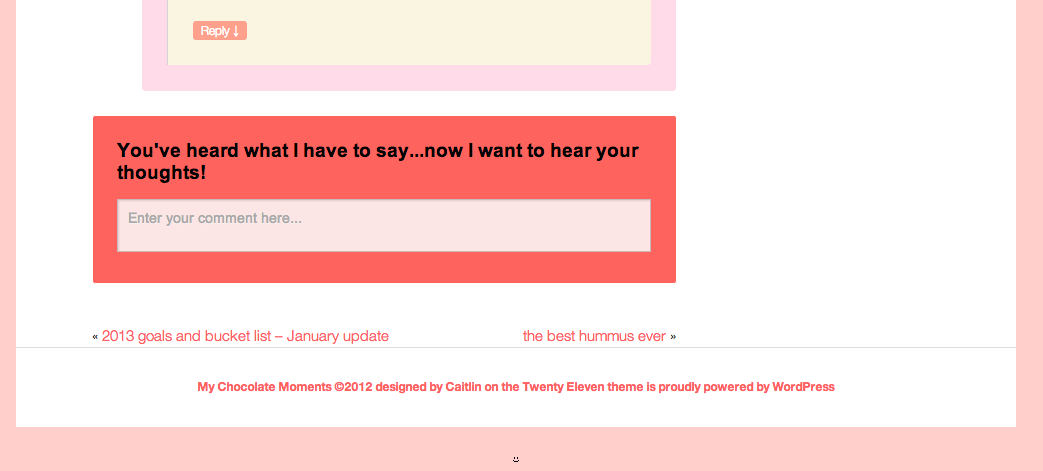 Even a little note at the bottom that says who created the them (me!).
So that's my coral blog theme.  For someone with zero prior design experience, I'm pretty proud of myself.
Although I think my coral theme will have a special place in my heart since it was such a laborious learning process and my very first design, I'm way, way excited about this new theme that's in the works (more about that soon).  Who knows, I may come back to this one some day for nostalgia's sake, but for now, prepare to see a wee bit of interior design going on around here :)