High Five for Friday!  Here's what's going on this week:
1. I did a Blind Date with a Library Book activity with the kids at school this week.  I can't claim the idea (I heard about it from some library friends) but I'm super pleased with how it turned out!  I wrapped up books (I tried to get some classics that the kids never check out) and the kids picked one at random (they were marked by reading level and genre so they could make sure to get a book that was appropriate for them).  If they read the book and score high enough on their AR test over it then I'll give them a little prize.  They were SO excited about it!  I wrapped almost 200 books and that was only enough for 3rd-5th grade.   I wanted to do the younger kids, too, but I just couldn't get enough wrapped in time!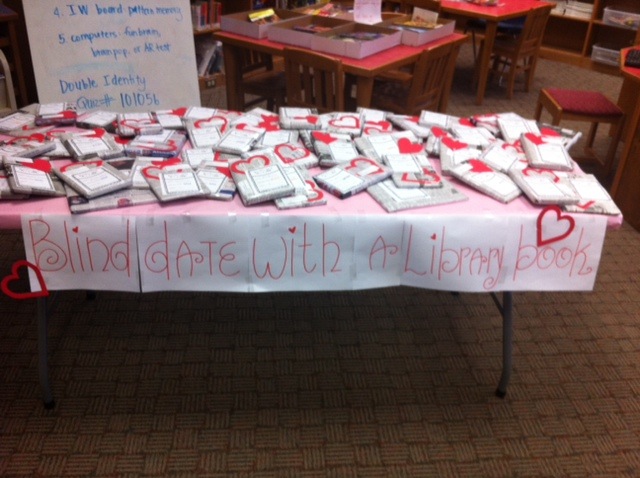 2.  I've always heard that bad things come in threes.  This week Michael had to go to Lexington for work and right before he left Monday night I started having car problems.  I rolled the window down to get the mail and when I tried to roll it back up it went up all wonky and there was a huge gap.  Then when I pulled into the garage I couldn't get the garage door to go back down.  Fortunately Michael was able to take the car door apart and fix the window before he left, and the garage door seemed to fix itself.  Then Tuesday morning I noticed my car shaking a lot on the way too and from school.  When Michael got home from Lexington that night he saw that the lug nuts on one of my wheels had gotten loose and that's why it was shaking.  Again, an easy fix, but still…why did it have to happen while he was out of town?!?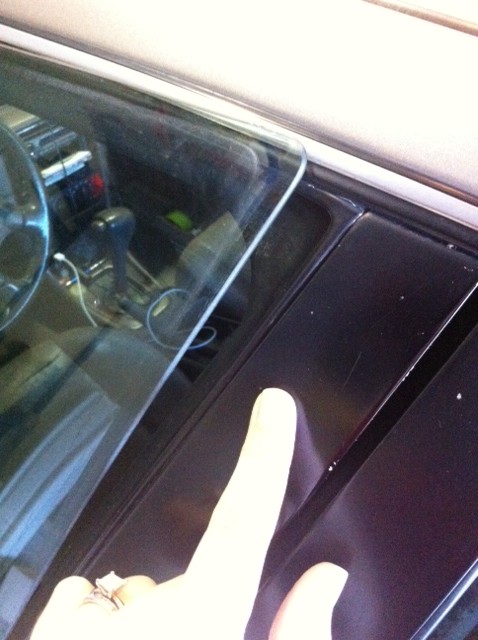 3. I guess the day after Valentine's Day isn't *too* terribly late to show you my Valentine decorations.  I didn't do much this year but I put a few things out.  I basically just re-did my Christmas centerpiece with the red and while candles, Epsom salt, red baker's twine, and mason jars, but I also added in some pink candles, filled two of the jars with conversation hearts, and bought a cute Valentine placemat at Target.  I only bought that one but when I went back later to but a few more because I liked it so much they were all sold out already!  So sad.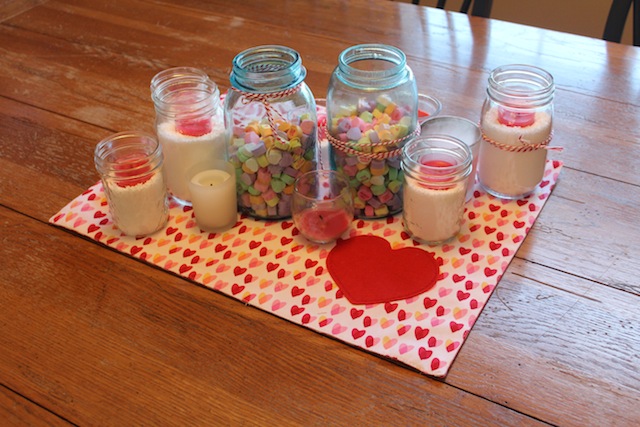 4.  We are forever running out of silverware way before we have a full load of dishes to run through the dishwasher.  And we never seem to have enough clean when we have people over.  I finally broke down and decided to buy some more.  I'm so glad I did, not only because we will have enough now, but also because finding the style that matched what we got when we got married was semi-hard and I'm afraid if we had waited much longer we wouldn't have been able to get it at all.  And that would have been really sad because I'm super picky about my silverware and it has to feel just right for me to like it.  But now we have 20 servings of silverware so surely we're good on silverware now!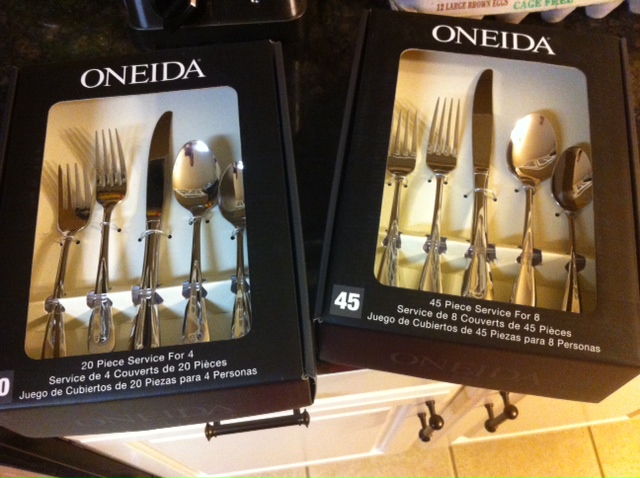 It's Oneida Sand Dune and the only place I could find it was on the Oneida website.  Places like Macy's, Bed Bath and Beyond, Belk, and Walmart don't seem to carry it anymore.  They have Satin Sand Dune, which must be the updated version, but I wanted the same stuff I got a few years ago.  I'm so glad I found it!
New silverware is such an adult thing to get excited about…my how times have changed!
5.  Reeses hearts.  I've been really doing good eating healthy, but I had to indulge in a few of these this week :).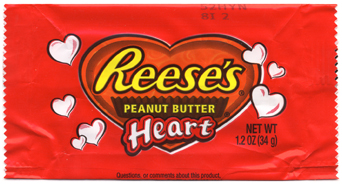 [source]
Hey did you enter to win one of my favorite books?  If not, go do that now!
Linking up to High Five for Friday