I had fun writing about marriage, relationships, and a little bit of what I've learned over the past few years last week.  Y'all had some great advice to share as well and I wanted to make sure to pass that advice on.
So, some marriage tips from my readers:
"Always put your significant other before the other people in your life"
"Don't go to bed angry, but don't try to solve a problem mad"
"Always be completely honest with each other"
"Don't take your spouse for granted.  It's so easy to do so, but som important to let them know how much you love and appreciate them and all they do."
"Greet your husband with a smile when he comes home from work"
"A good marriage is made up of two good forgivers!"
Thanks for sharing your wisdom, ladies!  If anyone else has advice to share, feel free to comment.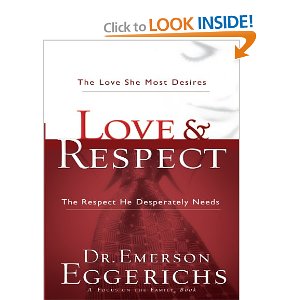 And on that note, congratulations to Haley P., the winner of the wonderful book, Love & Resect!  I'll get that to you this week.