***********This giveaway is now closed.  Congratulations Michele W. for winning this awesome necklace!***************
Because it's my birthday.
Because I love you.
Because I love this necklace and I can't stop thinking about it.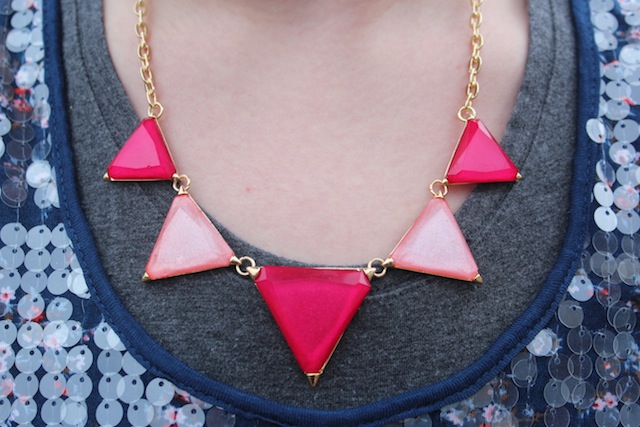 I'm giving y'all a birthday present today…one of you lucky readers will win this necklace.
(Well, not this exact once obviously since it's mine and I'm not parting with it…but one just like it)
But first, since it's my birthday I get to blather on about myself for a bit.  Here are five things about me you might not know.
1.  One dream I have is to play Maria in The Sound of Music.  I have no idea why.  It's not like The Sound of Music is my favorite movie ever or anything, I just really love all the songs and I think it would be so fun to be in a musical.  I have no clue when that opportunity would present itself, but if it did I'd be so on it!
2.  My hair is currently the longest is has ever been since I was 5 years old.  I've always been one to try to grow it out but get tired of it and cut is short again, but this time I just keep letting it grow and grow.
3.  Once I wore footie pajamas to school (as a teacher) on pajama day.  My feet hurt by the end of the day from standing basically barefoot on concrete floors all day.  But I looked cute.
4.  I will own, wear, and get up on a pair of pointe shoes before I die.  I didn't do ballet long enough to get my pointe shoes and I always regretted that.  I sure hope they make pointe shoes in size gargantuan 11.
5.  When I ran my very first 5k I made a gigantic novice mistake and ate a big breakfast that morning, thinking I needed lots of fuel.  I'm talking big bowl of oatmeal plus bacon, and eggs big.  That was a mistake.  I threw up.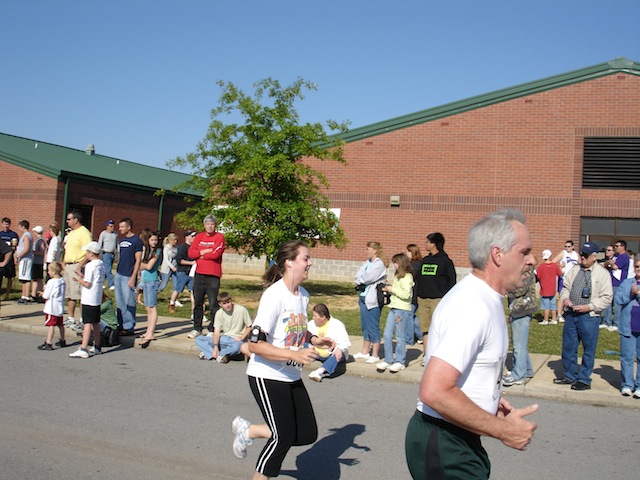 (This was approximately 45.672843 seconds before the puking started)
(Michael just looked at this picture over my shoulder and said "oh hey, that's a picture of your first 5k.  You puked bad."  Yep, and he was a trooper and stood right by me and held my ponytail up so it wouldn't get barfed on.  I knew he was a keeper.)
So back to the giveaway at hand…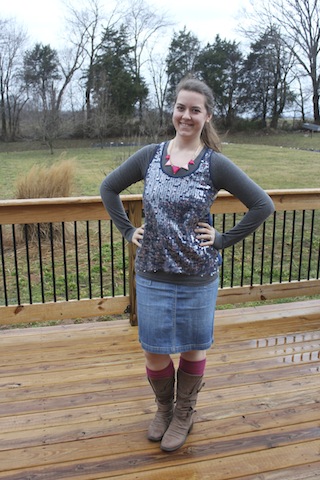 If you want this fantastically beautiful necklace, just fill out the rafflecopter below.
a Rafflecopter giveaway

(FYI, I was not compensated in any way or asked to review or giveaway this necklace.  I just really love Rugged Wearhouse and this necklace in particular so I wanted to share the love.)