Ummm…double high fives this week.  Why?
1. Because yesterday was my birthday and this is birthday week!  We celebrated yesterday and we'll continue celebrating through the weekend.  Yay for 26!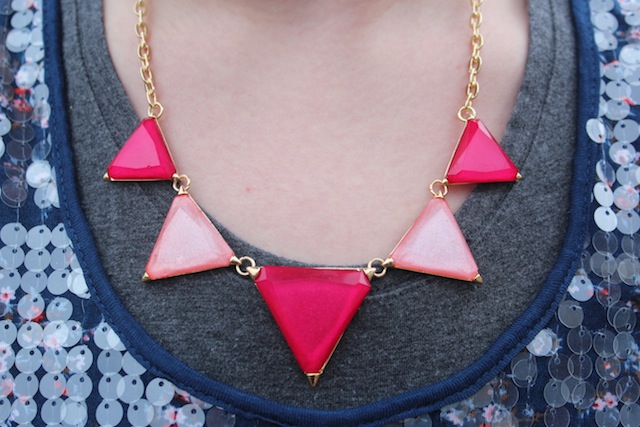 Oh and if you haven't signed up for my birthday present from me to you giveaway, go do that now!
2.  Speaking of this weekend, I'm going to get to see this little guy this weekend…and since that picture was from September I know he isn't going to be so little anymore!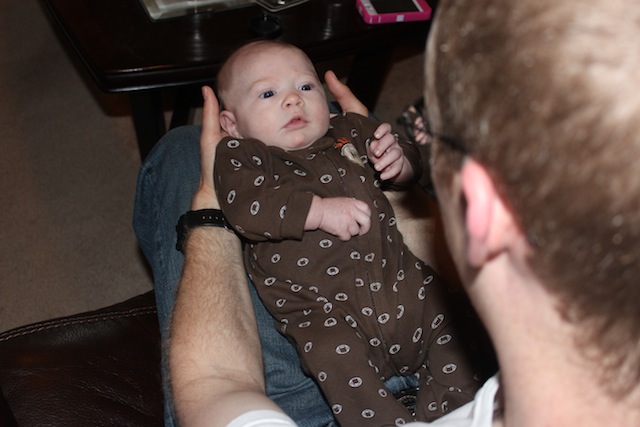 3.  I scored this plain-but-has-potential desk on Craigslist last weekend.  It's perfect for what I was imagining in our foyer and once it gets some paint and new drawer pulls it's going to be fantastic.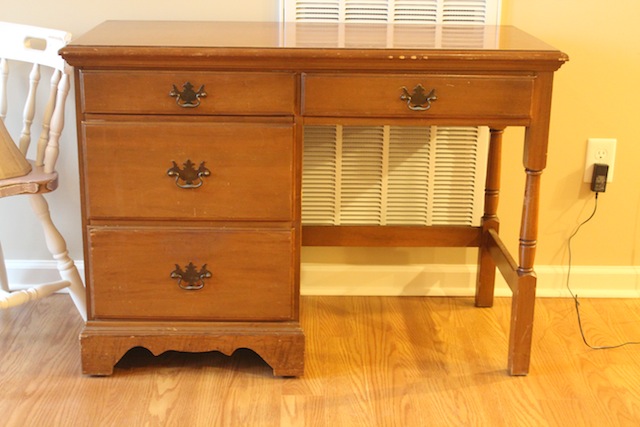 4.  Have you signed up for Groopdealz yet?  If not, what are you waiting for?  I've gotten some of the cutest, cheapest accessories from there!  Like this super fun pink ring that came this week.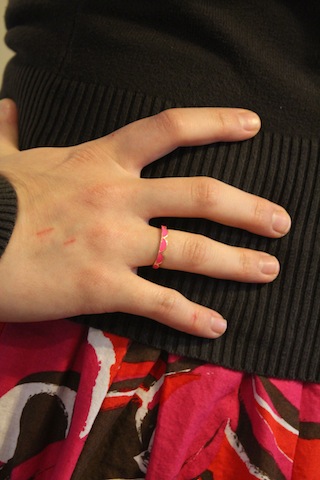 Whadya say we ignore the ugly scratches on my hand and just pretend I could be a hand model instead?
5.  It's the weekend which means more time to watch Project Runway and Criminal Minds and play the Disney fairy fashion game I'm addicted to be productive and get things done around the house.
What are you doing this weekend?
Linking up with Lauren