You remember our friends the Gaines'?  The ones we've adopted as our Bowling Green family?  The ones who are moving to Africa in October (*sniff*)?  Well they recently had a fun Monster's Inc. party for Abby's 11th and Josiah's 2nd birthdays.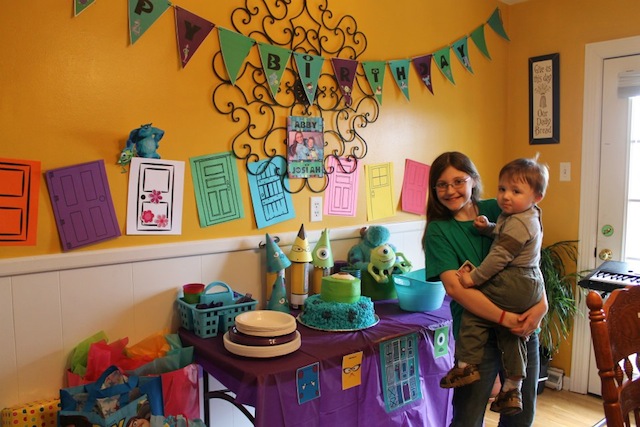 Tiffany had decorated super cute with all this purple, green, and teal.  I have to confess that it has been many, many years since I've actually watched Monsters, Inc. but I vaguely remember something about doors…or maybe I'm just gathering that tidbit from all the doors Tiffany used for decorations.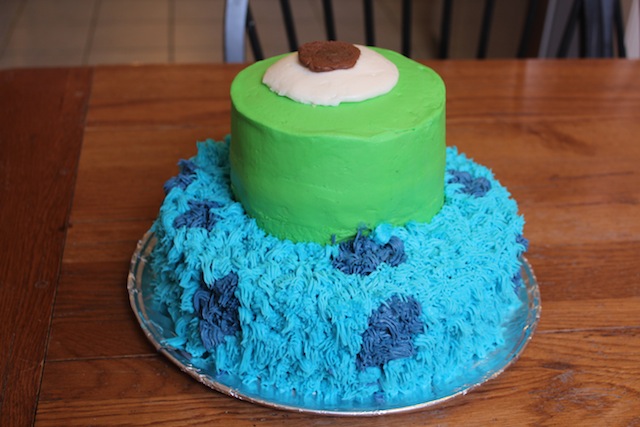 I was excited to contribute the cake…Sully on the bottom layer and Mike on the top (copied from here).  Compared to Nora's Wizard of Oz cake, this one was a breeze!  It turned out cute (at least, I think so).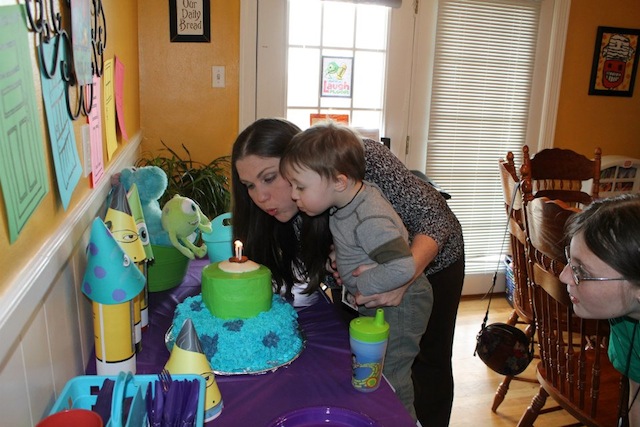 I just hope it didn't hurt Mike's eyeball when they stuck those candles in there…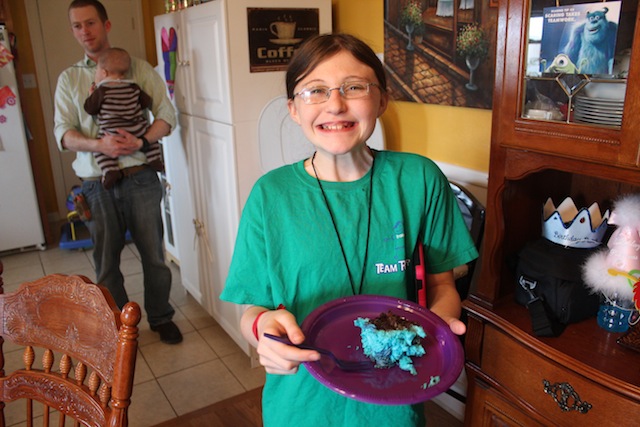 The birthday girl approved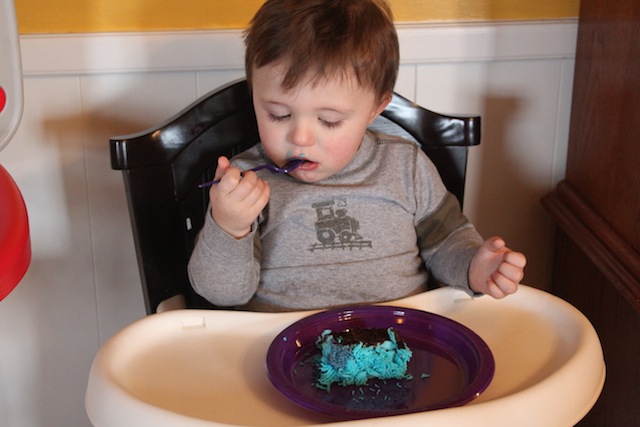 And so did the birthday boy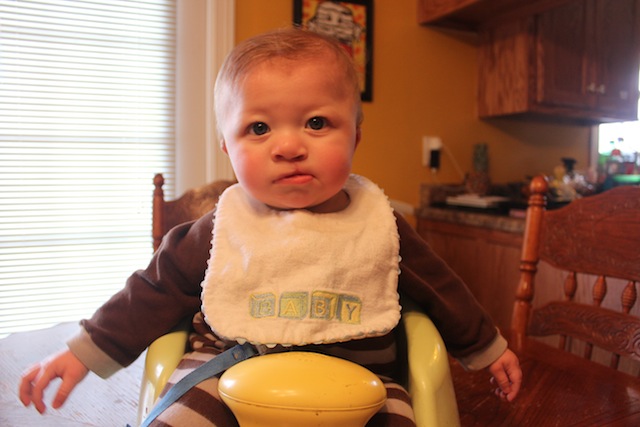 And Levi just tried to grab everyone else's food…I think he was jealous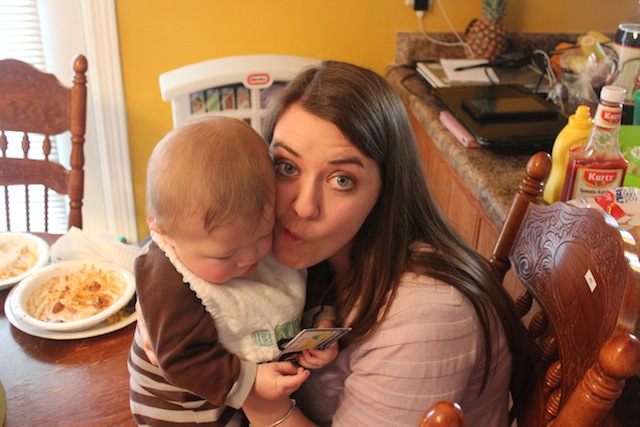 I love this sweet boy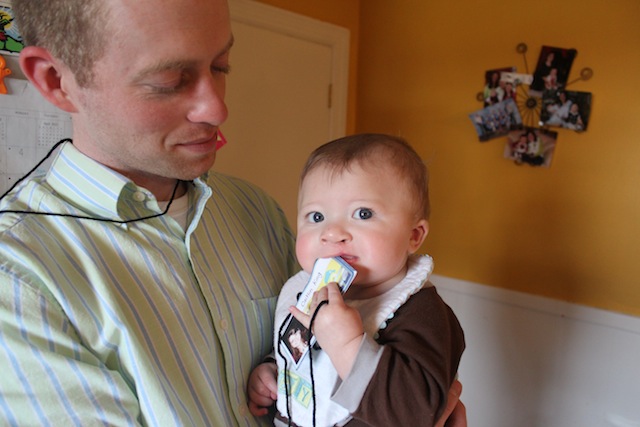 Even when he eats my Monsters, Inc. security badge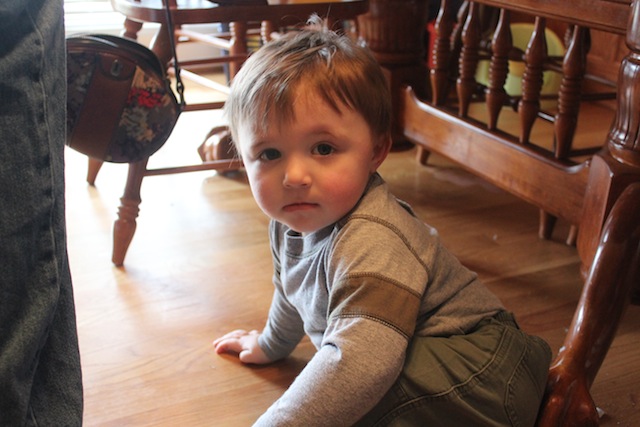 Jojo-bear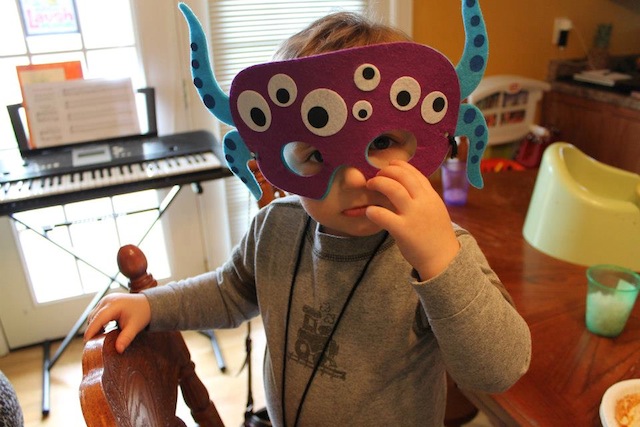 Little monster…this is one hilarious kid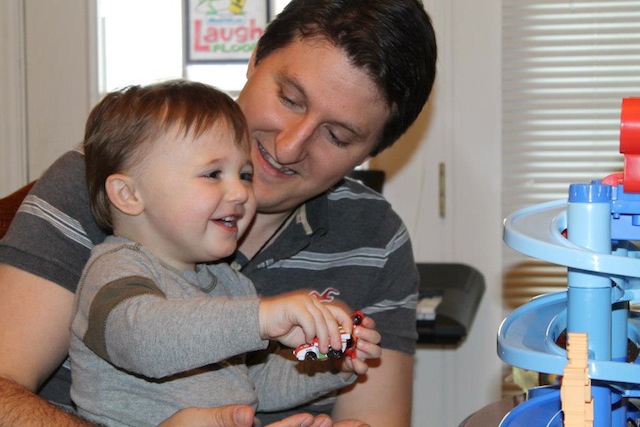 He got this car racer thing and played with it forever.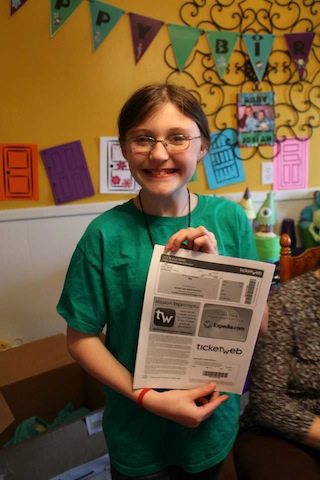 Clearly I'm way out of touch with pre-teens and Disney channel – Abby got tickets to R5 and she was super excited (apparently R5 is a band from the Disney show Austin & Ally…yeah, I didn't know that either – don't feel bad).
Levi was clearly unimpressed by the present-opening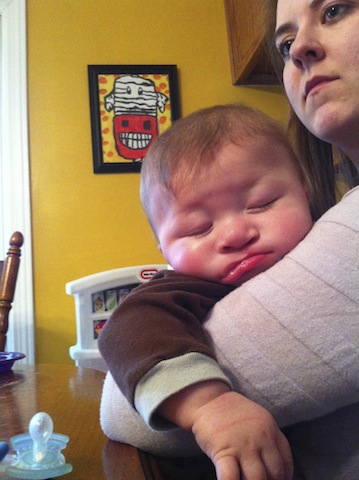 So he took a little nap :)  Presh.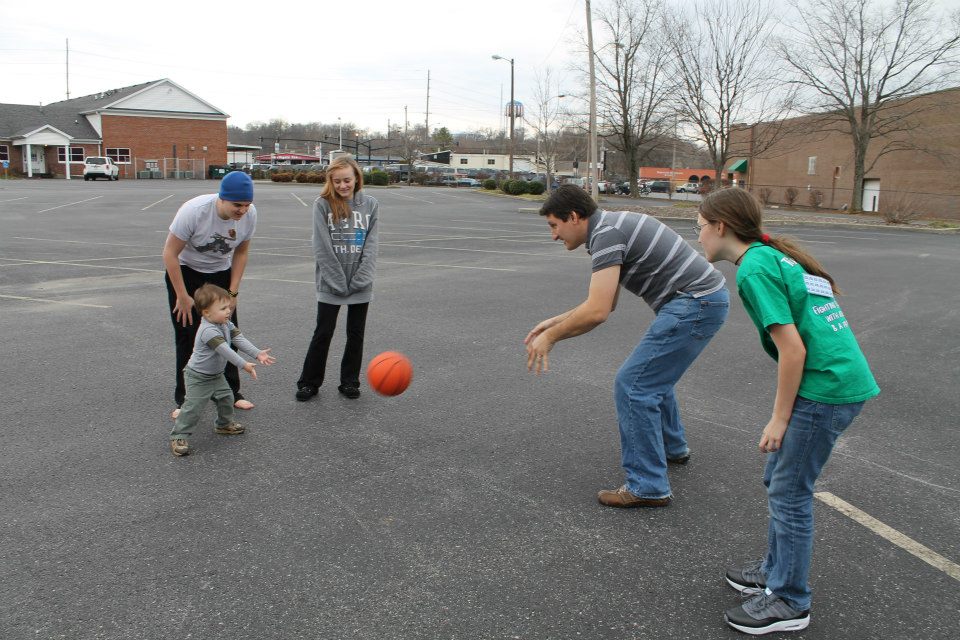 Abby wanted us to play a little family game of basketball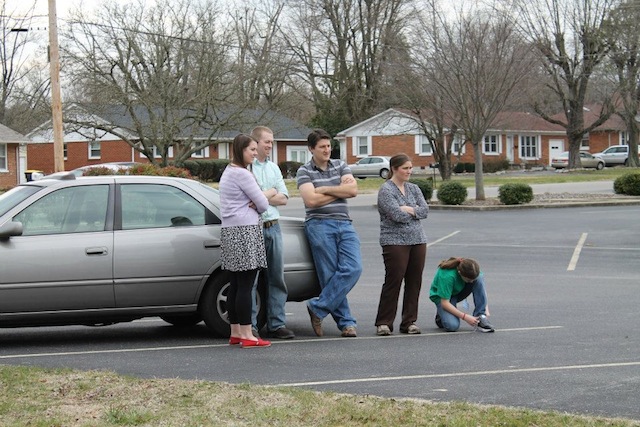 But I'm pretty much the most un-athletic person on the planet so I chose to stay on the sidelines.
Observation #1 about that picture: Look at the four of us with our arms crossed…we look so judge-y.
Observation #2:  I promise I am working on my New Years goal of improving my posture…but clearly this moment was not one of those times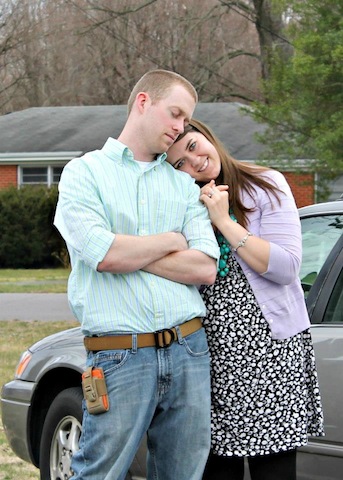 I adore this picture that Tiffany took.  I didn't even realize she was taking it but it's now one of my favorite pictures of us.
In other news…who's thankful for Facebook and multiple cameras?  There were no less than 5 cameras snapping away at the party and then we could just snatch each other's pictures from Facebook.  Yay technology and yay for way better angles and shots than I would have ever had to show you :).