Well hi there.  Did you think I had run away?  Sorry about the absence – I took two week unintentional blogging break.  The past few weeks have been so busy there just hasn't been time to write, and I love y'all a lot but when it comes to choosing sleep or blogging, sleep wins every time :).  But I have missed writing, sharing, and interacting with my readers, so I'm glad to be back!
Why am I busy?  Well, for starters I've started getting up before work to work out.  It's nice to get my workout done in the morning, but I'm pushing it to get ready and to work on time, hence the lack of outfit pictures over the past few weeks (plus I just haven't been feeling creative with my outfits).  Getting up so early makes me want to go to bed much earlier than I used to.  I'm also teaching the high school girl's class at church on Wednesday nights, and while I am loving it (I can't wait to share more about that with you), it requires a bit more study, work, and preparation to get ready to teach then say, teaching the nursery class.  And then on top of that, we've seemed to have activities at church or with family every weekend recently plus some nights during the week.  So needless to say, my blogging time has suffered.
But enough about that.  Here's what's new and what I'm happy about right now.
1.  We are officially on SPRING BREAK!  I am so excited, y'all!  I love my job but I was so ready for a break.  I'm going in to work one of my extended days today, but that hardly counts because there will be no students (and very few other people, actually) there.  I'll be able to get a ton of stuff done in the library, so that will be wonderful.  And then next week it's off to Atlanta for the week – fun!
2.  I made these Lego cupcakes for a friend's son's birthday last weekend (inspiration here).  Aren't they adorable?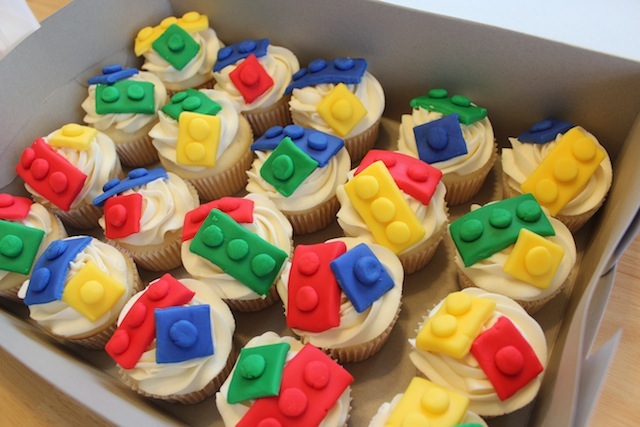 3.  My newest breakfast kick right now is overnight oatmeal.  I've tried several versions but peanut butter honey is the only one I really like (no surprise there…).  I can't stand it cold, but throw it in the microwave for a minute and it's yum yum.  I love that I can fix them in advance and then I've got breakfast to go.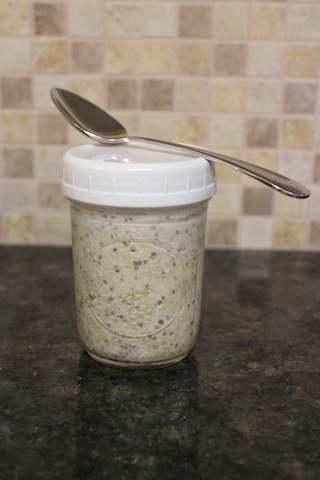 4.  Two weeks ago we had a girls' day at church (like a ladies' day but with an emphasis on the K-college age girls rather than the adults).  Our topic was modesty and we had a wonderful speaker, several break out sessions, and a modesty fashion show, plus it was a good opportunity for our girls to practice their Lads to Leaders speeches and song leading.  It was a great day.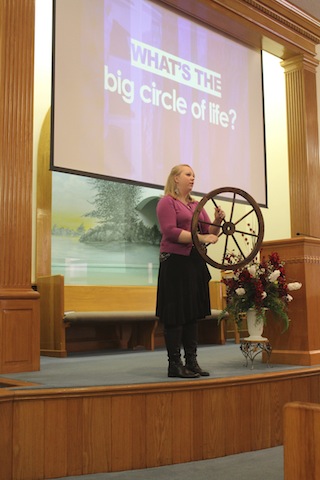 (If you want a great speaker for a similar event at your church, you should contact Hannah – she was fantastic!)
5.  These boys.  I *heart* them. (and their big sister…she just doesn't make it into as many pictures – but I don't want her to think she isn't loved, too!)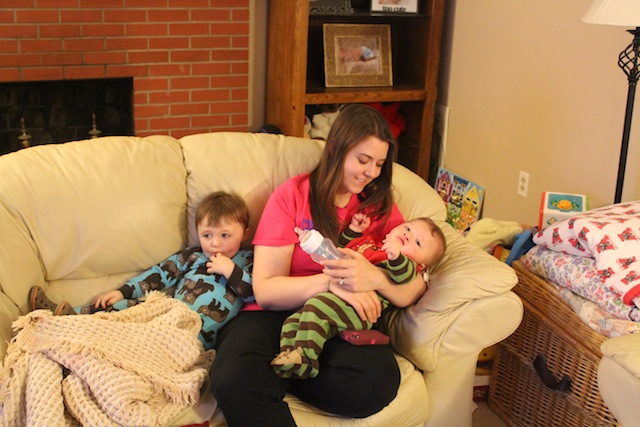 A rare moment with a snuggly Josiah (obviously he was tired…I think that's the only time that boy slows down!)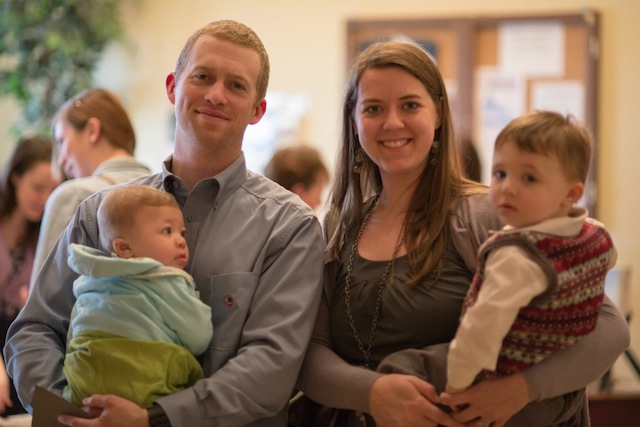 This picture sparked a bit of confusion when John Ross posted it on Facebook – I had people saying they didn't realize I had kids.  Nope, we're just the weirdos that snatch other people's kids and take "family" pictures with them.
(P.S. John Ross, do you have a website?  I want to credit you for this picture.)
Welp, that's what's shaking around these parts.
Linking up with Lauren