*Big sigh* We made it to Friday!  High Five!  Only 6 weeks of school left…
Here's what's making me happy:
1.  Monday was a bummer – coming back to school after a fun spring break in Atlanta is no fun (yes, I know, I haven't blogged about that yet… bad blogger…hopefully tomorrow…there's just so many pictures to sort through, ya know?).  Of course, we couldn't ease back into school – no, people needed things from me just about as soon as I walked in the door.  No rest I tell ya.  Anyway, I was feeling a little stressed out when I walked back to my desk and found this white box on my chair that had been delivered to school and the secretary had brought it to my desk – it was a "thank you" box from a rep from whom I had just purchased some books.  How did he know I needed chocolate?!?  I'm a little embarrassed to say that the whole box is already empty (although I DID share some of the candy…but I ate quite a bit myself, too *blush*).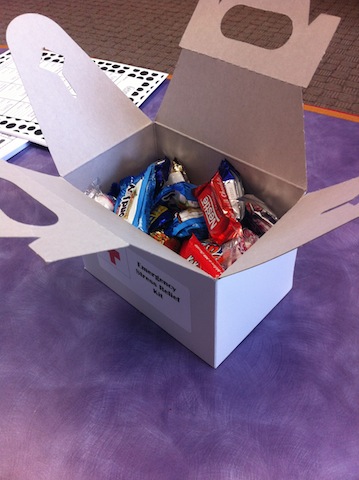 (it's hard to see but the label says "emergency stress relief kit" – how appropriate!)
2.  We just started our spring bookfair.  I love the bookfair!  It's a LOT of work but it's fun and it helps us get more books for our library.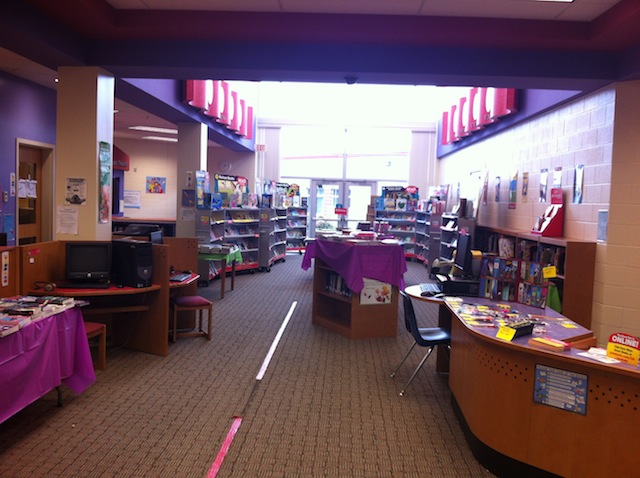 The theme of the bookfair is Story Laboratory, so it's kind of science-y.  To kick off/promote the bookfair we had a Dress Like a Scientist day at school yesterday…here's my interpretation of "scientist"
Borrowed lab coat + hipster nerd glasses from Claire's + crazy hair = mad scientist
3.  We kept this little guy all day Sunday to try to keep him away from the germies while his family recovered from illness.  Just try to tell me this isn't the cutest thing you've ever seen – sleeping babies make even the burliest men go mushy.  If not, then you have no heart.  Love his sweetness.
4.  It thrills my little librarian heart when people discover a new book they love to read…especially when that someone is my husband :).  Michael started reading the Harry Potter series and I couldn't be prouder!  He is actually a Harry Potter fan – he's seen all the movies with me and really likes them, I just never could convince him to read the books.  He was even a good sport and went to at least one if not more of the midnight book releases with my family and me back in high school/college but never saw the appeal.  He finally started reading the first book this week and is hooked – YAY!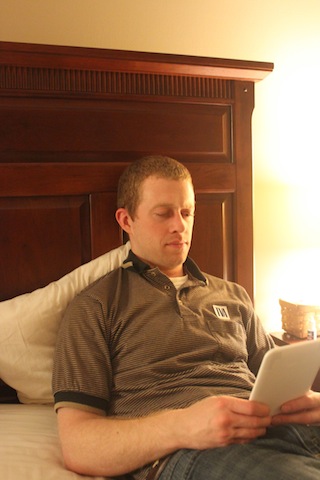 5.  Do you notice anything different around here?  I sure hope so 'cause I got a brand new blog design!  Shout out to Megan for working hard to make my blog beautiful – I love what she came up with!  (If you read my blog via email or in a reader, make sure to click over and check out my new pretty decor :))
Linking up with Lauren