Friday!  You're finally here!  I'm not kidding, on Tuesday I thought we'd already had several days of work…then I realized we'd only worked one day this week, it was only Tuesday, and we still had a lot of days left.  This has felt like a really long week for some reason!
Anyway, here are some things making me happy right now:
1.  Beautiful roses for no reason from my loving husband…he knows my love language and that one of my favorite colors is coral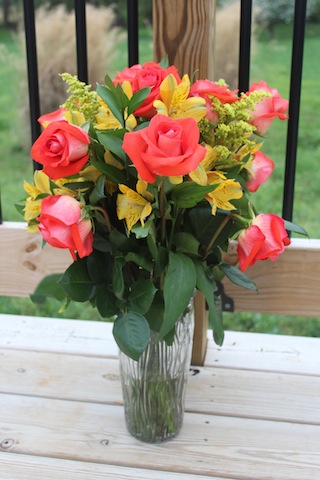 2.  Fun surprises like this lovely pink tree by our house (cherry blossom, maybe?).  Since we bought the house in the fall we've never seen it in the spring.  The previous owner had very nice landscaping and as spring has arrived, this tree and other pretty things have started growing or blooming.  It's kind of an adventure to never know what you're going to see outside your house next!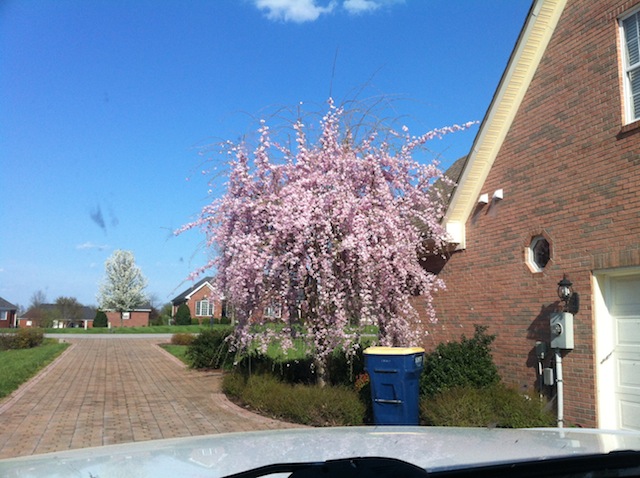 3.  While I was at the American Girl store in Atlanta I sent my American Girl, Molly, to the "doll hospital".  Her eye had turned all silver and creepy and I wanted to get it replaced.  Like I mentioned before, the people there were so incredibly fantastic and were quick to help me figure out what to do.  Yesterday a package came with my repaired doll.  Of course I was glad to get her back and have her eye fixed (which they didn't charge me for at all…not even shipping!  Like I said, great customer service), but what made me the happiest was seeing the way she was dressed.  When you leave the doll at the store they have you take all clothes, accessories, ribbon, etc. off, so I expected she'd come back the way I left her.  Instead she had on a hospital gown, socks, new hair ribbons, and a tiny hospital bracelet.  I might have squealed a little bit when I saw her cute little outfit.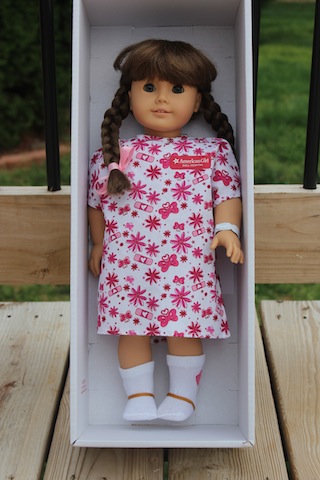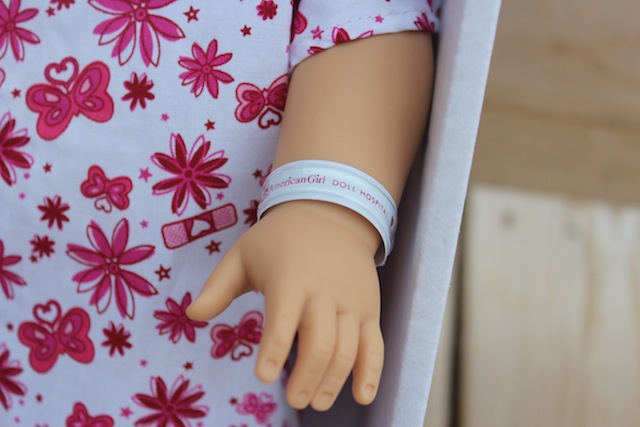 Just a few little touches that made it seem that much more special to get her back from the "hospital".
4.  I've been rocking out to a little Dixie Chicks this past week – talk about a throwback to junior high/high school!  I just love their voices.  I honestly don't even know what they are up to these days, but I do love their old stuff.
5.  The bookfair is OVER!  It was fun and we did even better this time than we did with our one in the fall, but I'm exhausted.  I was so ready to pack that sucker up and get my library back in order.  The chaos of having everything out of place was getting to me.
Linking up with Lauren