I had such a DUH moment last week…a "this is so obvious that I can't believe it took me 26 years to think of this!" moment.  I almost feel ridiculous sharing this with you since it is so simple, but just in case it might help someone else out, I want to share :).
I love salsa, but I do not like chunky salsa.  I like the taste but not the texture – huge hunks of tomatoes are yucky.  I much prefer the salsa you get at Mexican restaurants to the salsa that comes in jars from the grocery because restaurant salsa is much smoother.  When I buy salsa from the grocery I end up being so wasteful because I dip my chip in, shake off the chunks, and then just eat the juice-flavored chip.  I basically eat on my salsa until I've used up all the juice and then throw the chunks away (or pass them off to Michael or my mom who are nice enough to eat my leftovers).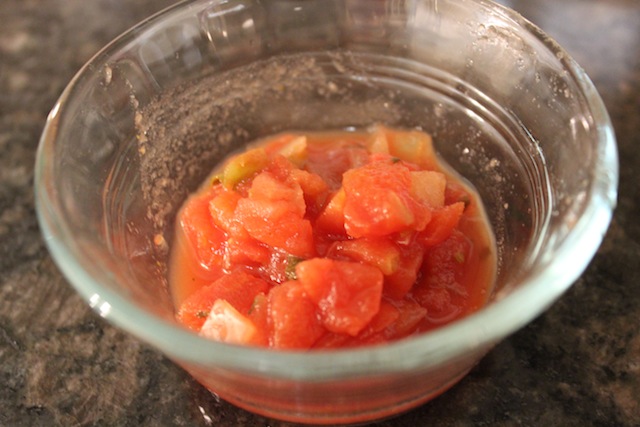 Last week I had a hankering for some salsa, so I grabbed a jar at the grocery.  As usual, I started eating it while avoiding the chunks.
Then I had an epiphany in the form of my food processor.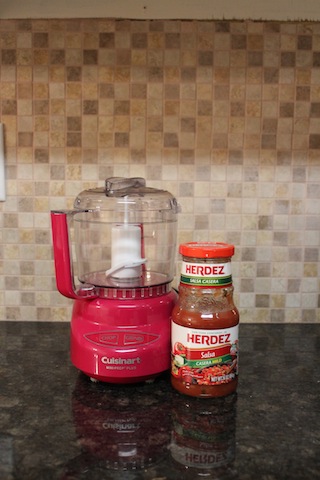 I could just throw that salsa in the food processor (or blend it) and make the chunks whatever size I want…Duh!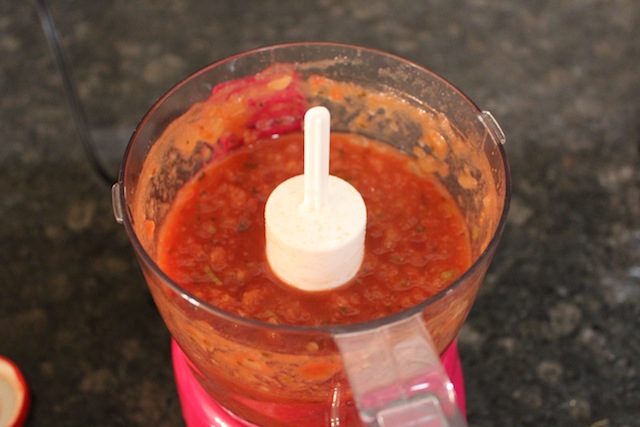 Look at that nice, smooth salsa!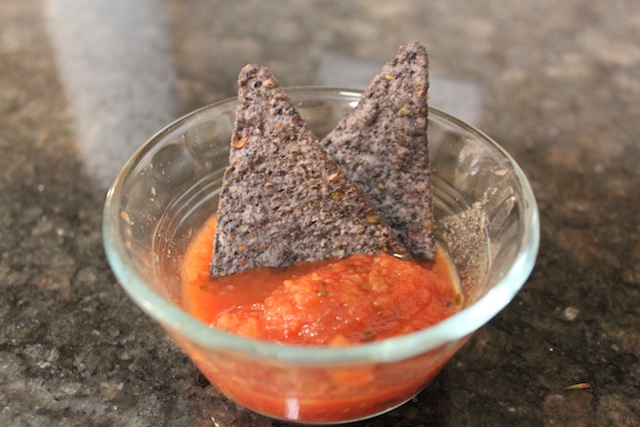 I have eaten the whole jar with no waste!  Food I enjoy more + reducing waste = a win in my book!
Blending my salsa so it's the consistency I prefer works for me!
Linking up to Works for Me Wednesday.