Pardon me while I wipe drool off my screen…after all, this is my absolute favorite dessert.
Ok, that's better.  Ahem, hi there.  How are you?  Are you ready for a long, Memorial Day weekend?  I sure am.  Normal weekends are just never long enough, are they?
Maybe your Memorial Day plans include food (let's be real, what plans don't include food?).  If so, I've got the perfect dessert for you…if you are a coffee lover.  If you aren't a coffee lover I feel sad for you quit reading and go check Facebook or something.  If you are a coffee lover, hold on to your seat – you are about to meet the best dessert in the world.
Coffee. Oreo. Cheesecake. Brownies.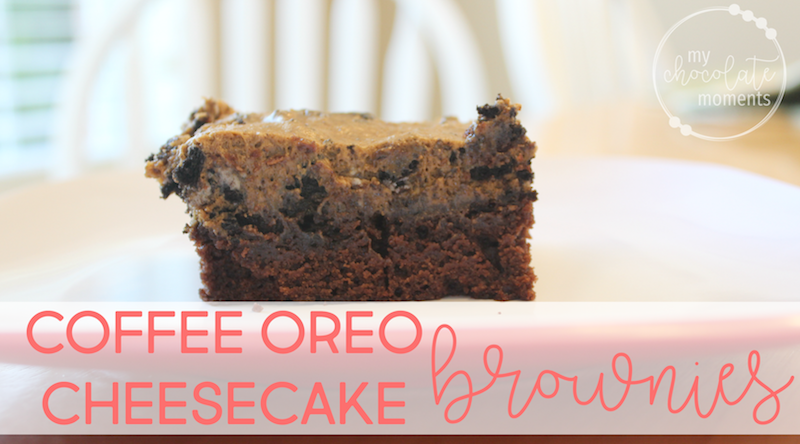 I'm not kidding.  I get rave reviews every.single.time I make this and people are always asking for the recipe, so you know it's a winner.
And not only is it delicious, but it's also extremely easy.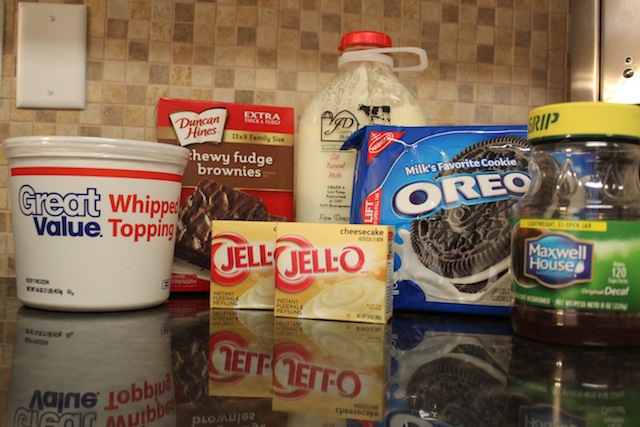 What you need: a box of brownie mix (or a homemade brownie recipe if you'd rather go that route), Oreos, Cool Whip (What in the world, Walmart?  You don't even sell Cool Whip anymore and now you're forcing me to buy the Walmart brand!  Boo on you.), cheesecake instant pudding mix, milk, and instant coffee.
(Imagine a picture of brownies here) Bake the brownies according to the directions on the box.  Let cool.
Dissolve the coffee granules into the milk: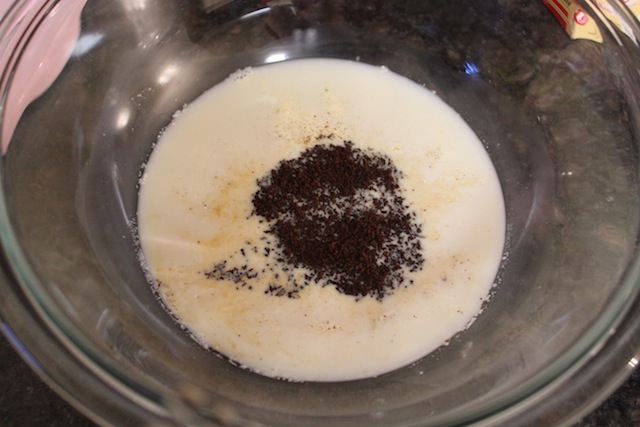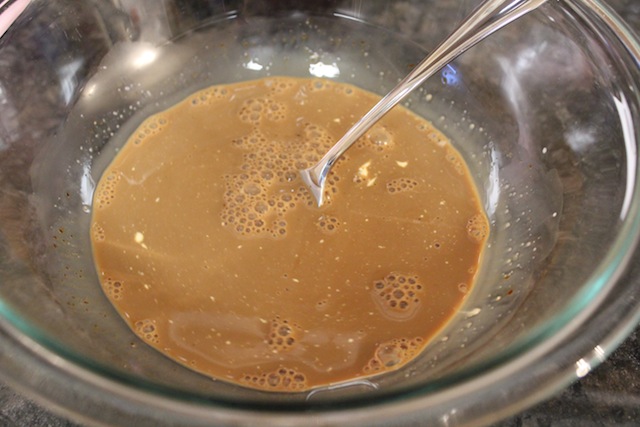 Stir in the Cool Whip.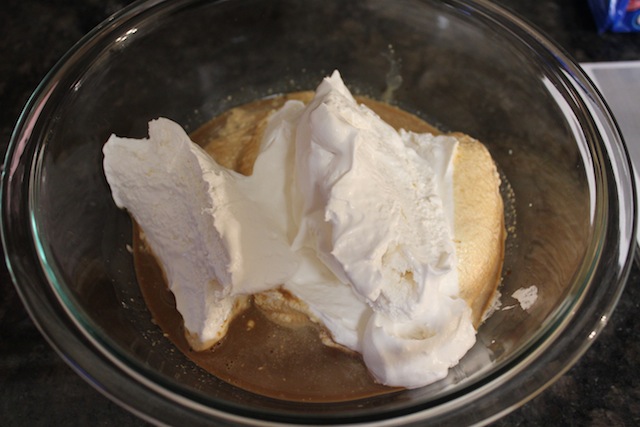 Then add the pudding mix.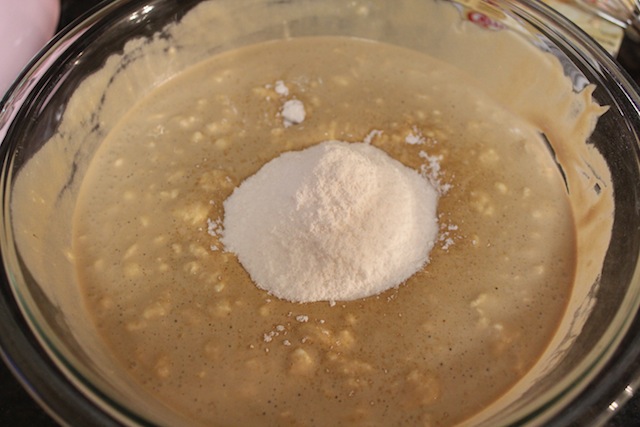 Don't worry about the lumps – keep stirring and I promise they will smooth out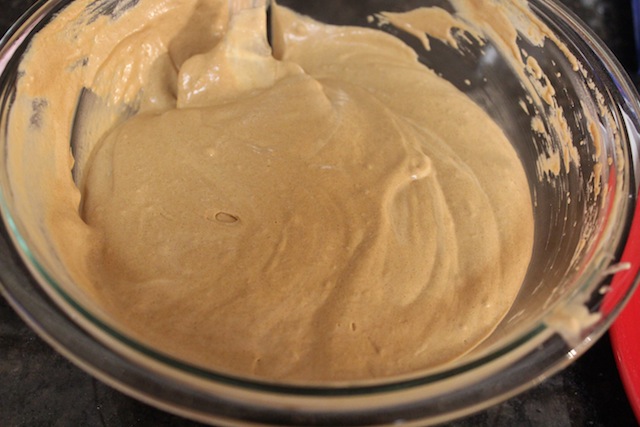 Crush the Oreos and add them in.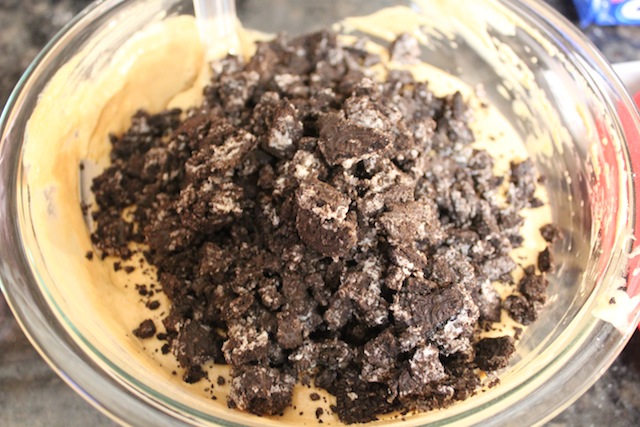 Spread the topping over the brownies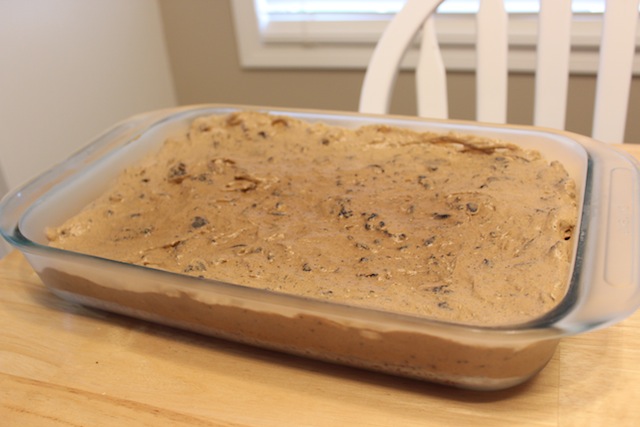 Then try not the eat the whole pan yourself (these are very rich, so go easy!)
Recipe (adapted from a Pampered Chef recipe I was given years ago)
Ingredients
1 box of brownie mix (or one recipe of homemade brownies that will fill a 9 x 13 pan…I suggest doubling this one – it is fantastic, I just didn't feel like the extra work this time)
1 cup milk
1/4 cup instant coffee granules
1 8oz container of whipped topping (aka Cool Whip), thawed
2 packages (3.5 oz each) cheesecake instant Jello pudding and pie filling
20 Oreos, coarsely chopped
Instructions
Bake the brownies according to the instructions on the box (or according to the recipe if making homemade brownies).  Cool the brownies (I like to stick the pan in the fridge to speed up the process).  In a large bowl, dissolve the coffee granules into the milk.  Whisk in the Cool Whip and then the cheesecake pudding mix.  It will look lumpy at first, but keep stirring and it should smooth out quickly.  Mix in the Oreo pieces and then spread evenly over the cooled brownies.  Keep refrigerated.
Idea: I haven't tried this before, but next time I think I'm going to alter this recipe and make it into a trifle by crumbling up the brownies and layering the crumbled brownies and the Oreo cheesecake topping in a trifle bowl.  I think that would be very pretty.
Fun fact: I once assembled this dessert in the car.  Yep, that's how easy it is.  We were chaperoning a church function one weekend and then going straight from that to a family dinner with no time to go home and no good place to store our big dessert pan if I made it ahead of time (we were staying in a hotel).  So, I made the brownies ahead of time since they didn't need to be refrigerated.  I measured out and packed the milk, crushed Oreos, instant coffee, and pudding.  We stopped at a grocery store on our way from the retreat to our dinner to buy the Cool Whip.  Then I hopped in the back seat, mixed the topping together in a bowl I had packed, and spread it on the brownies.  Pretty inventive, huh?
Now go forth and make this dessert!