Let me tell you about one of my favorite things – my Jo Totes camera bag.  When I first got my "fancy" camera, I knew I wanted a bag that could also double as a purse so that when I carried my camera it didn't blatantly yell "camera bag!".  I fell in love with the Jo Totes bags and received one for my birthday that year; I've been carrying it off and on for a year and a half.  Not only do I get compliments on it all the time (people love it as a purse, and are so surprised when I tell them it is a camera bag, too!) but it's perfect for me.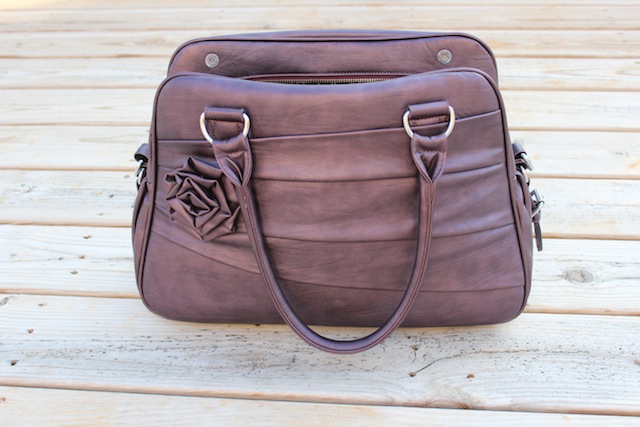 I chose the Rose model in Sugarplum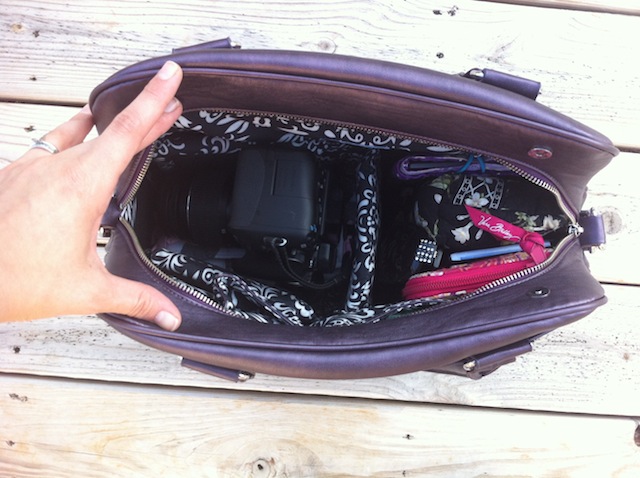 My DSLR camera (and its bulky camera strap!) fits easily into one half of the bag (even with the extra padding I use.  The other half I use for my purse items – wallet, Kindle, sunglasses, makeup, etc.  That section could easily be used for other lenses or various camera things if needed.
There are several pockets along the insides that I use for chapstick, gum, etc. and one pocket on the outside that hold my keys.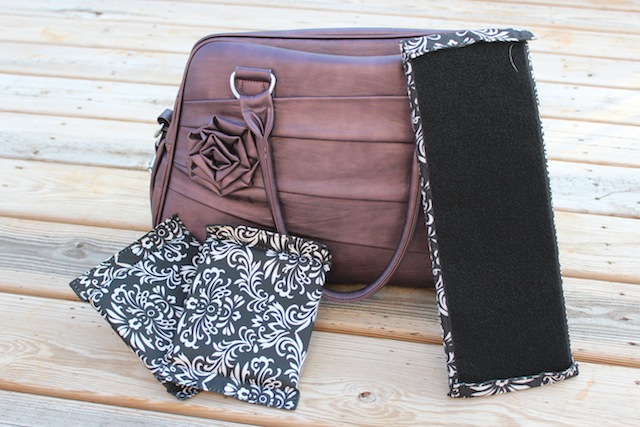 My bag came with five small padded inserts and one long padded insert.  the long one is the length of the insert of the purse, the small ones are the same size as the width of the purse.  I use three of them in my bag – one to separate the bag in half, and then one along each side of the section where I keep my camera to provide a little extra padding around my camera.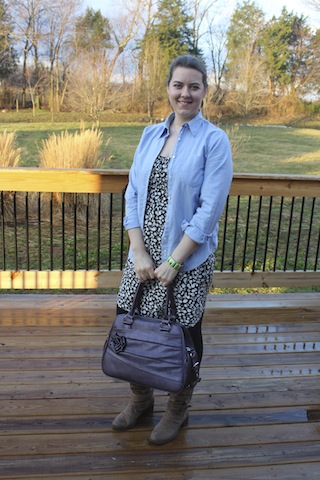 In order for the big 'ole camera to fit, the bag is somewhat large (although I tend to lean toward large purses so that doesn't really bother me much).  You can see it in the picture that it's big, but not massive.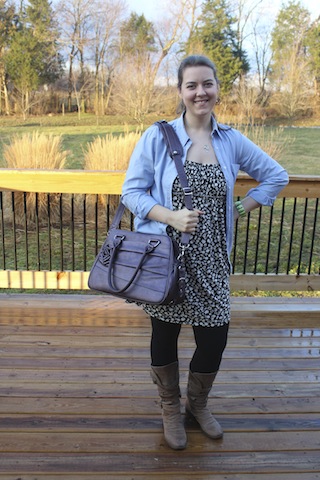 It also comes with a shoulder strap that clips to the sides and you can use to carry the bag crossbody or on one shoulder.  I find that very awkward, though, so I've only used that strap once.
I find the shorter straps are plenty long enough to go comfortably over my shoulders, so I usually carry like so.
I promise, this is not a sales pitch.  I received this bag as a gift from a family member, per my request.  All opinions are mine.  Jo Totes has no idea who I am and I get nothing if you chose to buy one.  I just really love my bag and get so many compliments and questions that I thought I'd share with my lovely readers in case you're looking for a classy camera bag :).
Linking up to Works for Me Wednesday.