Throwback Thursday was fun last week, wasn't it?  How 'bout we do another one…glamour shots edition?
Oh please tell me some of you who grew up in the 90's have a set of Glamour Shots hidden away somewhere at home.  If not, I'm going to feel quite foolish.  But in the spirit of making you laugh, for today's Throwback Thursday I'm going to bravely show you my very own Glamour Shots.
So…Glamour Shots.  For the uninitiated, Glamour Shots fixes your hair and makeup, allows you to choose from their large array of costumes, and then takes some "glamorous pictures for you.  Please, search Google Images for Glamour Shots to see a wonderful sample set of shots.  Then come back so I can show you mine.
Oh yes, I got Glamour Shots done.  In 3rd or 4th grade, my mom took me and a friend to get primed, pampered, and posed.  (Jenny Beth, I hope you don't hate me for posting these!)  I don't remember the whole thing, but I know we ended up being their forever and a crazy family that had gotten there way after us somehow got to get their picture done first and we had to wait for hours.  But the wait, oh it was so worth it. Look at these gems we ended up with!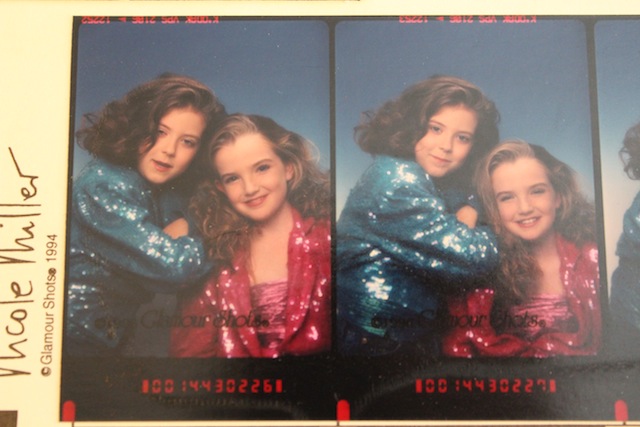 First up, sparkly jackets with matching tube tops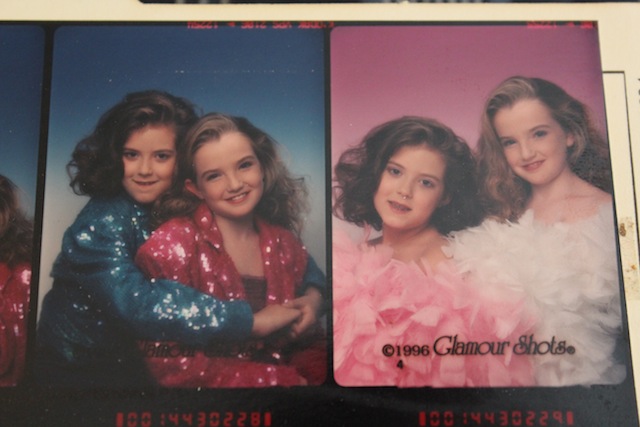 And the hair.  Oh how large.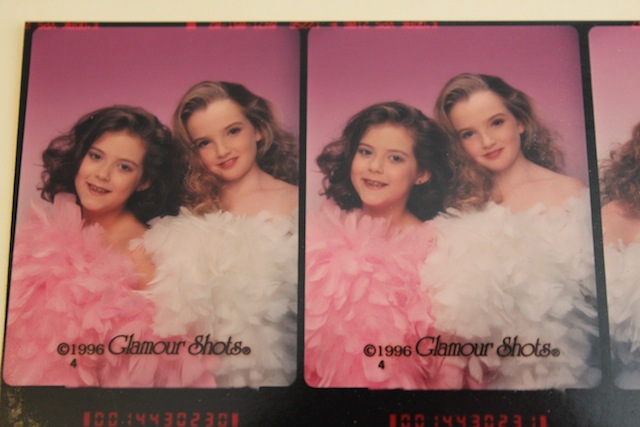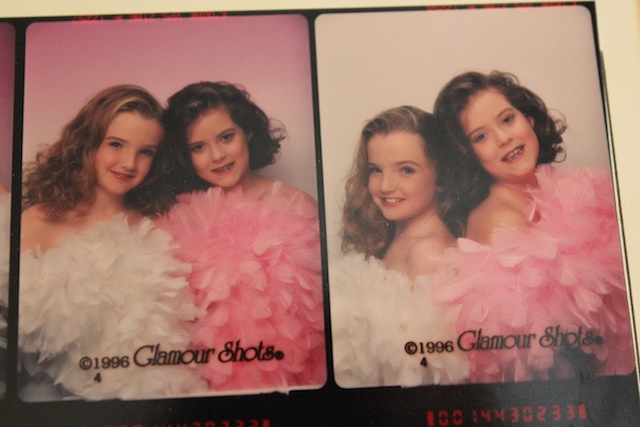 Next, feather boas.  Absolutely appropriate for a bunch of 9 year olds.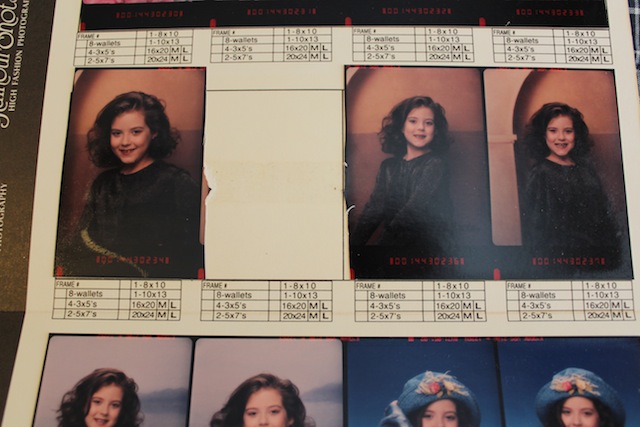 Time for some individual portraits.  I call this one "9 going on 40".  And the missing picture?  Yeah, I tore that one off to use as my author picture on the back of a "book" I had to write in 6th grade.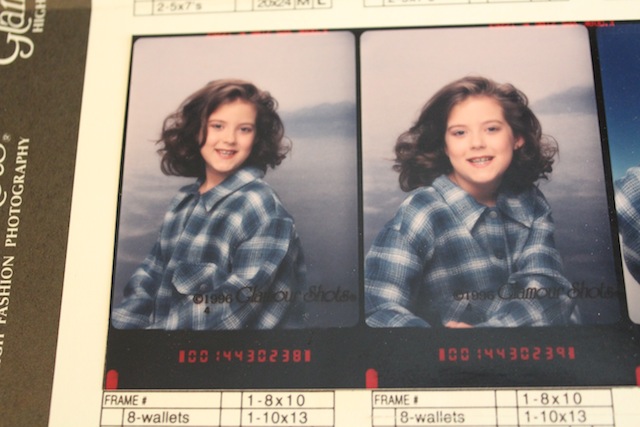 After all the feathers and sparkles, let's take a few casuals in some big, oversized, 90's plaid.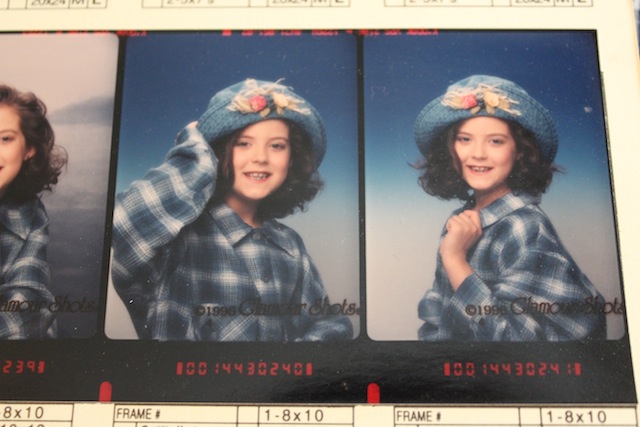 Can't take a casual without a great hat!  And the hand on the collar – classic Glamour Shots pose.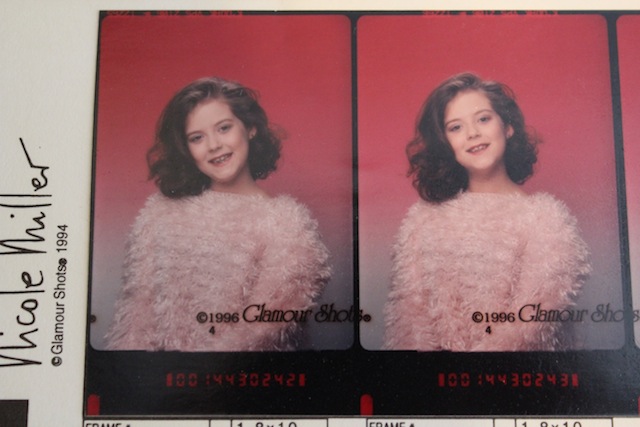 Glamour Shots meets Barbie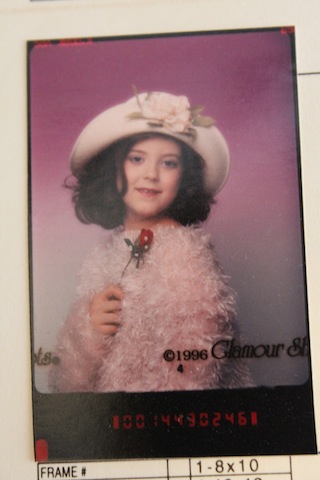 And finally, another hat.  Plus a rose.  How romantic.
Ok, fess up…how many of you have Glamour Shots tucked away at home?