Last Saturday I went to Lexington to attend the baby shower of a friend.  Remember Erin's jungle themed shower from when she was pregnant with Noah?  Well this time around she's having a girl so we got together to shower Miss Adelyn with some girly gifts :).  I'm not sure if the girls who organized the shower specifically had a theme, but I've dubbed it a "vintage" theme since that's what it looked like to me.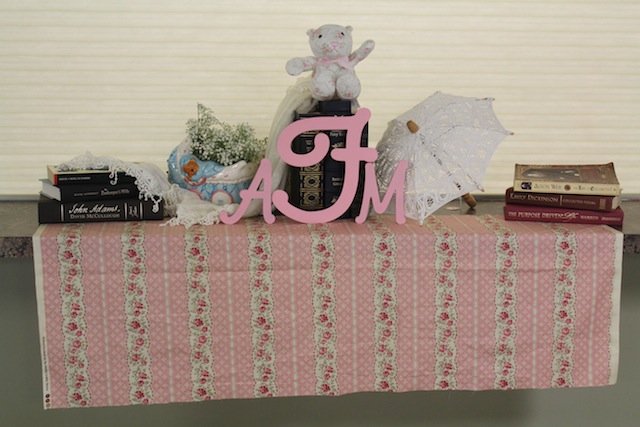 They decorated with tons of old books, which I loved of course :)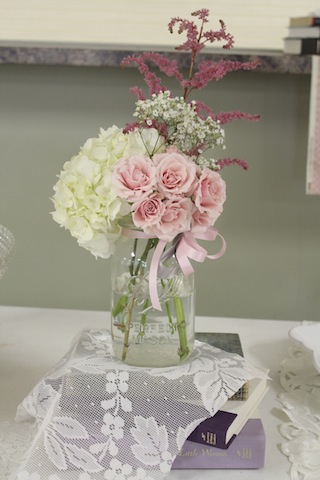 beautiful centerpieces!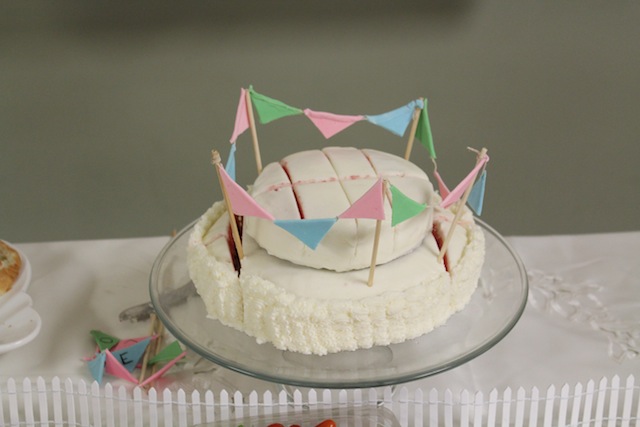 I failed to get a picture of the cake before it was cut and part of the topper had been removed…oops!  You'll just have to trust me that it was really cute with a banner across the top that said "Adelyn".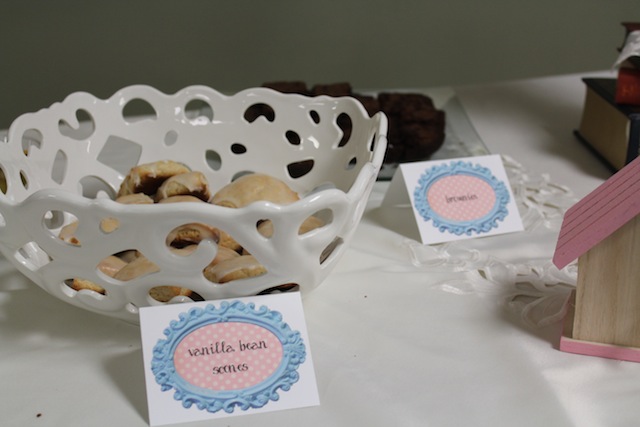 Yummy, fancy, girl food like scones and punch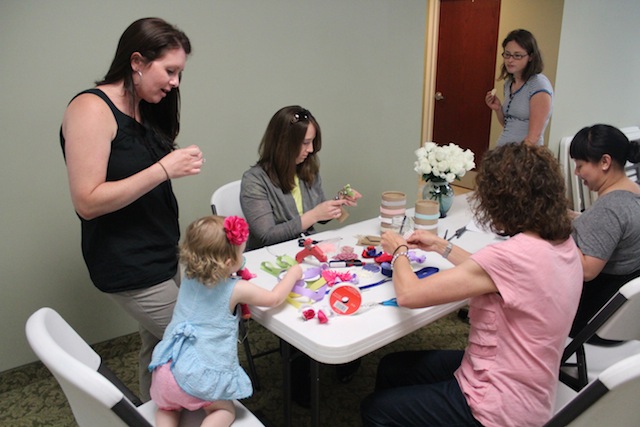 hairbow making station – getting Adelyn all fixed up with a bunch of pretties for her hair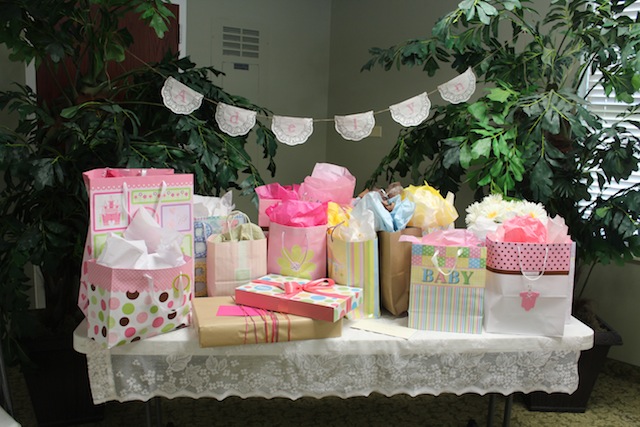 presents for Adelyn
The shower was lovely, but the real stars of the show were all the kids.  A year and a half ago we were anticipating the birth of baby Nora…the first baby among our young adult group.  Now there are a passel of kids running (or crawling) around :)  So yeah, we had fun looking at Adelyn's new stuff but I think we had more fun watching all the kids.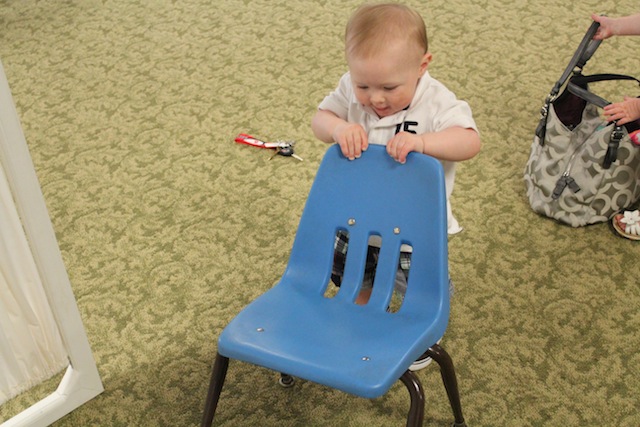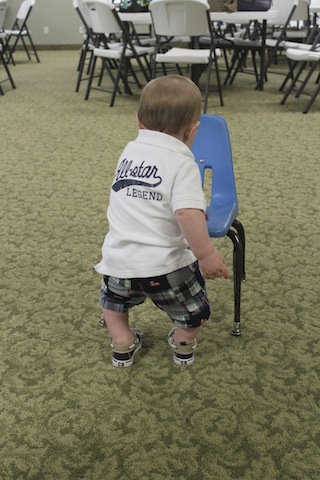 big brother Noah inspecting the chairs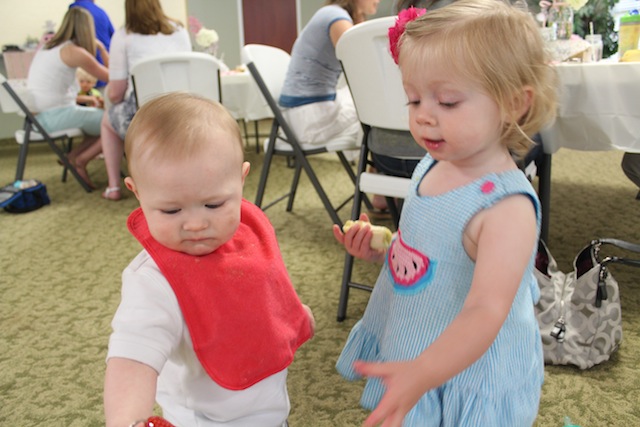 chatting with Nora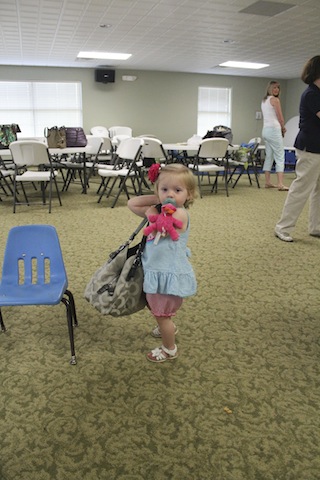 Nora is ready to hit the town with Jonie's purse…and her Bink Bink of course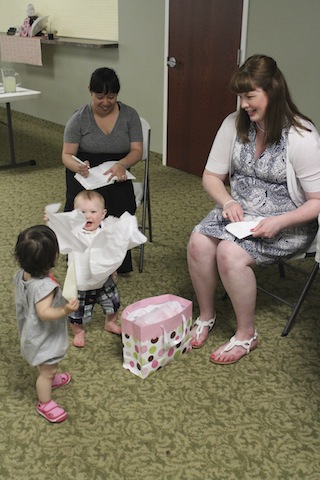 The kids LOVED the tissue paper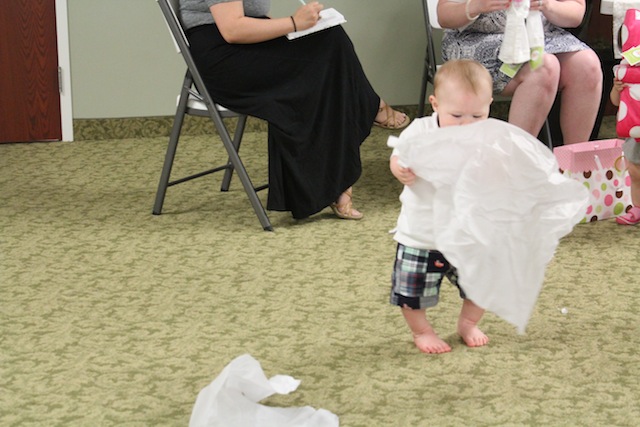 It kept them occupied for a good long time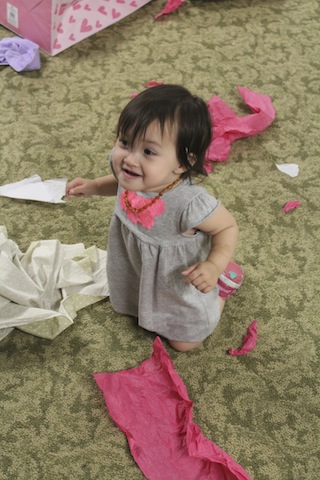 forget the toys…I know what all these kids want for Christmas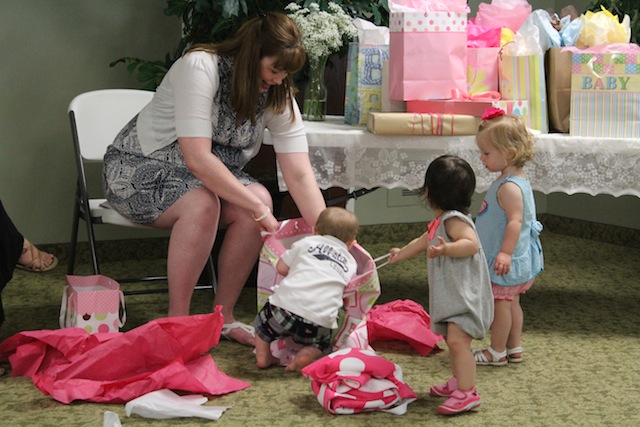 Erin had a difficult time opening the gifts – the kids were trying to take the bags, paper, and gifts away from her faster than she could unwrap.  Check out Noah diving in for the present and Gabriella trying to pull the bag away!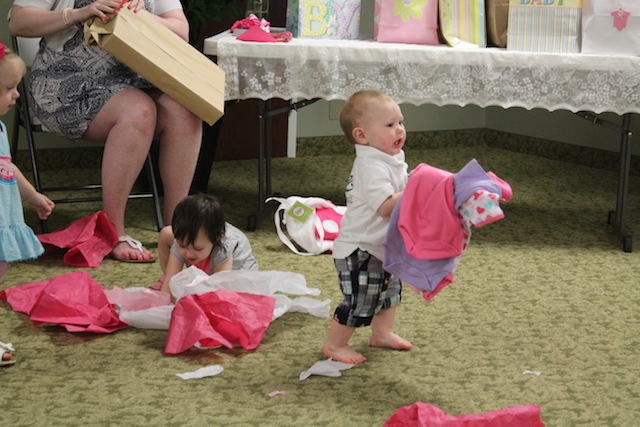 "here Mom, let me carry Adelyn's new clothes"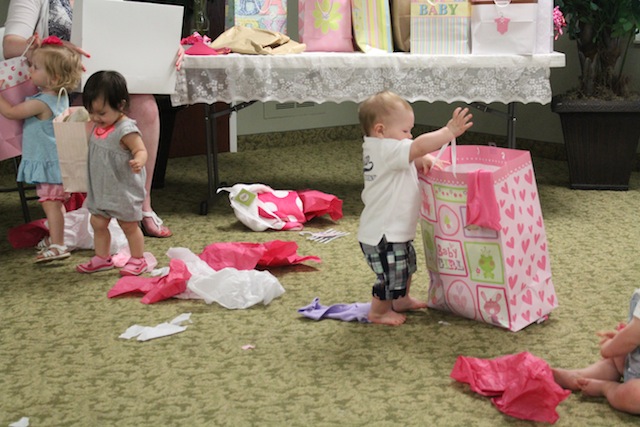 "I'll even put them back into the bag for you!"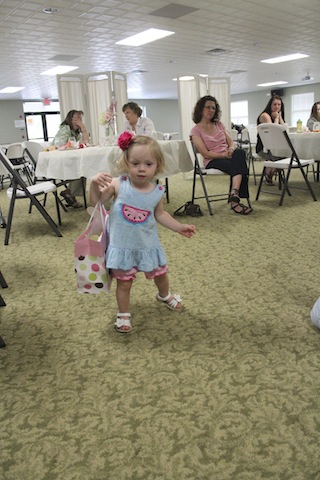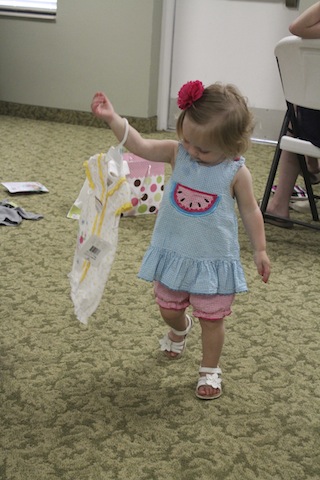 I think Nora is a born shopper – she's got the bag-and-clothes-carry down pat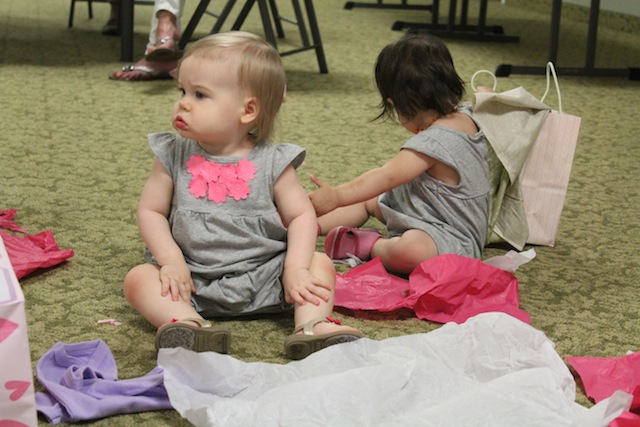 Abby surveys the chaos around her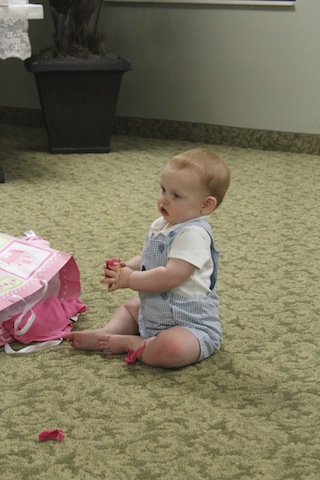 Ethan enjoyed the tissue paper, too…and loved laughing at the other silly kiddos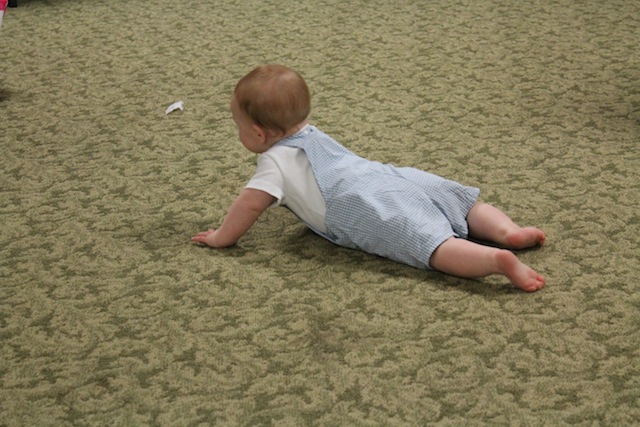 And occasionally put his mad crawling skills to use…his crawl is hilarious – he hardly uses his legs and mostly just uses his arms like he's doing the breaststroke!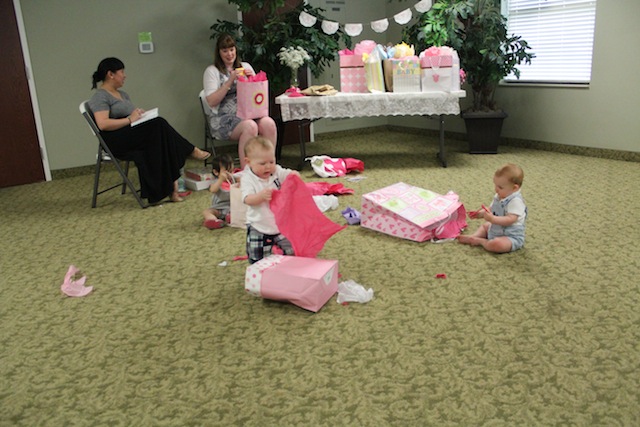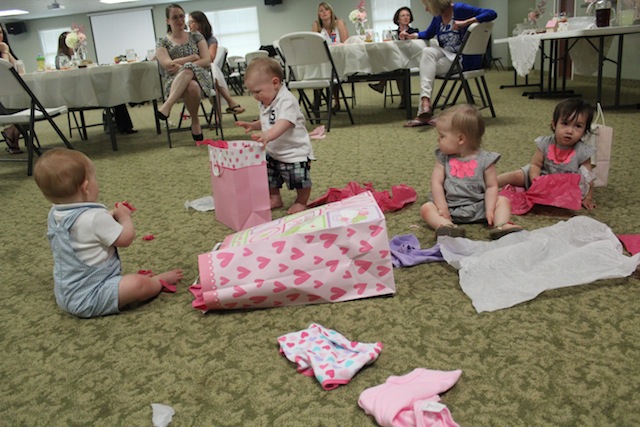 The mess at the end…a good time was had by all
The shower was a blast – beautiful decorations, delicious food, sweet gifts, visiting with friends, and silly kiddos.  It was good to see everyone again – it'd been way too long since I'd been back to Lexington.  Now I can't wait for little miss Adelyn to get here so I can meet her!