Wednesday I went to a professional development and attended a session about bookmaking.  We learned about all kinds of fun little books that you can make with your students – some that could be used as graphic organizers and others could be used for students to write stories and "publish" their own books.  I got some great ideas to use next school year…and one to use that very night in the 1st and 2nd grade class I'm teaching at church.  I had to hustle to get everything prepared in time, but I think it still turned out pretty neat.
The topic I'm teaching this quarter is The Epistles.  In this particular lesson I wanted to work on the divisions of the New Testament.  I turns out that most of the kids didn't know the books of the New Testament yet so we're going to be working on that too, but this is a fun activity that will help with sorting the books of the New Testament by divisions.  Surely someone else out there will need to teach the divisions of the New Testament at some point, so I thought I'd share what I did in case you might could use this (downloadable templates at the end of the post).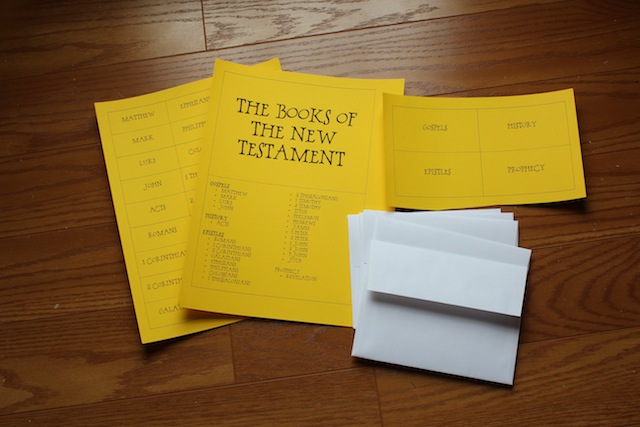 What you need: 4 or 5 envelopes, labels, a front and back, and the books of the New Testament (not pictured: scissors, glue, and staples)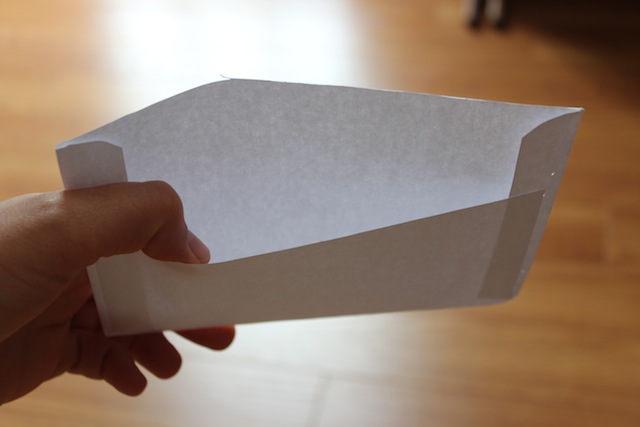 Cut the flaps off the envelopes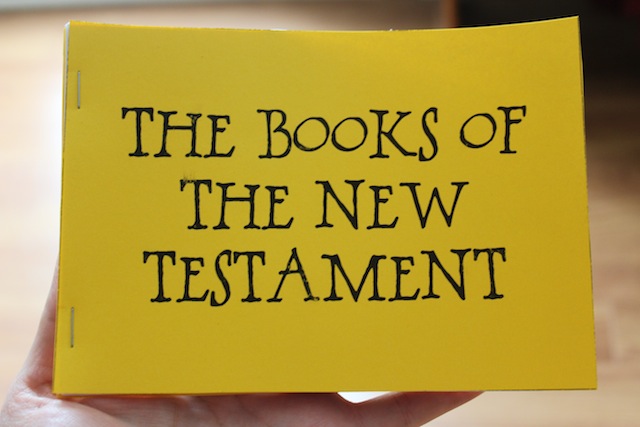 Stack the front cover, the envelopes, and the back cover.  Staple.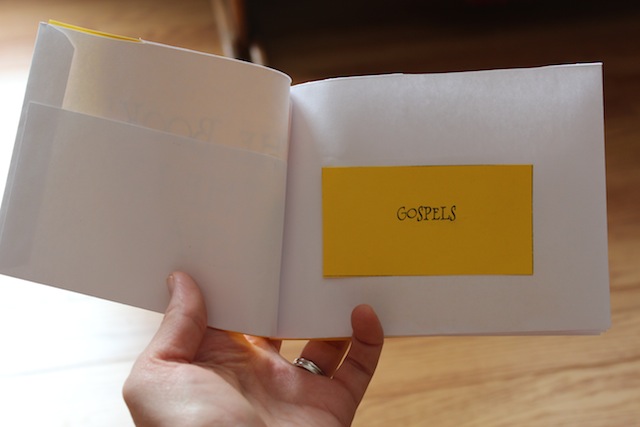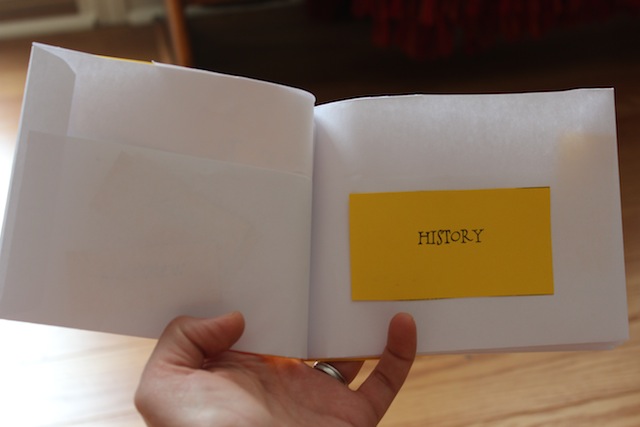 Cut out the labels (Gospels, History, Epistles, and Prophecy) and glue on the envelopes.  I used five envelopes and only had four labels because I left one envelope for storage.  You could make a label for that one, too, I just didn't think about it.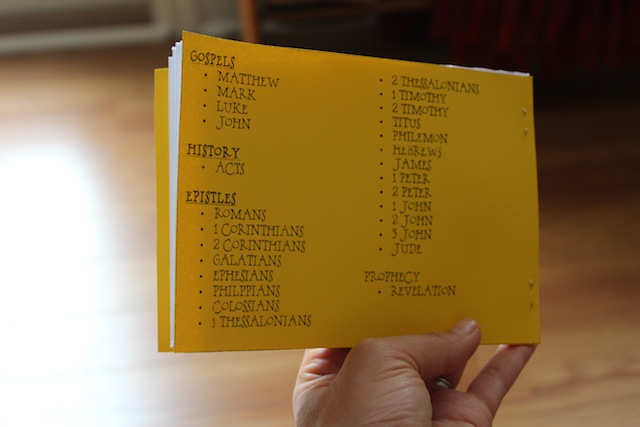 Back cover – I put the divisions on the back so they can check their answers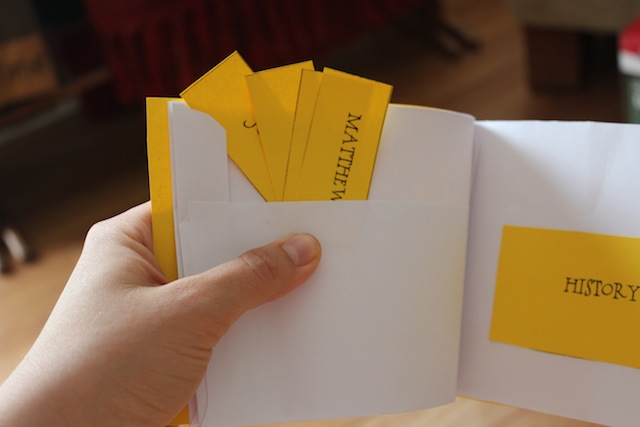 The extra envelope is for them to store the books, then they can sort them into the appropriate pockets.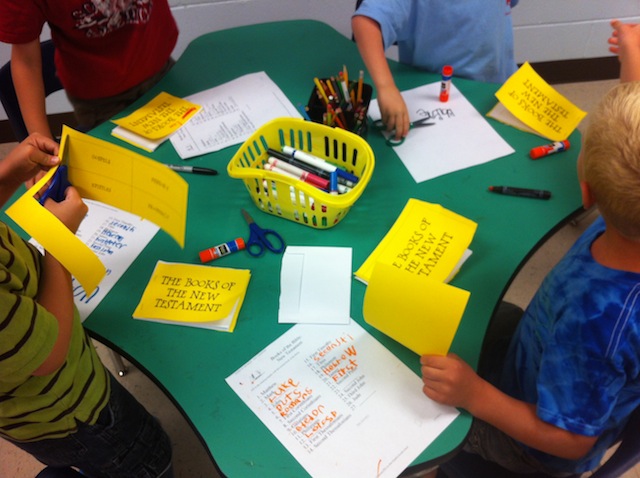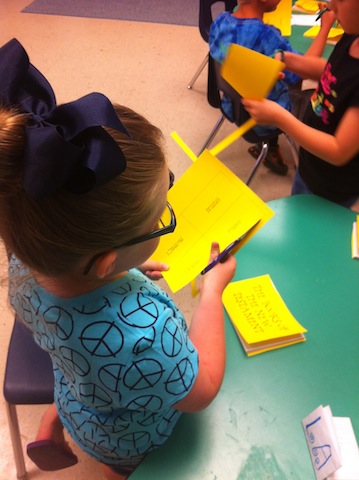 The kids worked hard and seemed to enjoy making their books
Obviously this envelope book can be used for tons of other activities and it's easy to make – all you really need is some cardstock and envelopes.
Click here to download the templates for this activity: New Testament books