What a big week I've had!  Maybe my most exciting week ever :)  What's happening around here:
1.  We got to see our sweet baby for the first time on Monday!  It pretty early so it still looks more like a seahorse-shaped blob than a baby…but it was still the most precious thing I've ever seen!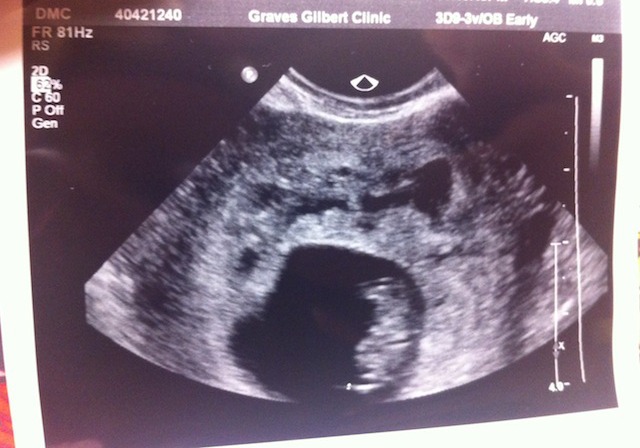 2.  Then we finally got to spill our big secret to everyone!  That was so fun and exciting!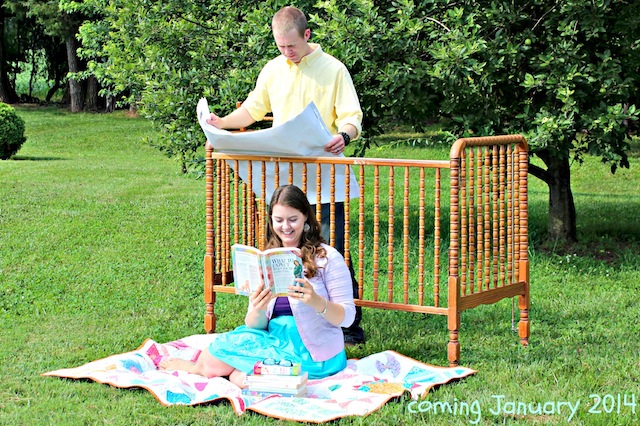 3.  Last week was my first week of summer, but we had VBS every night and I had to go to a professional development one day, so that doesn't really count….this week, though, I got to have pretty much the whole week with the exception of one professional development on Wednesday.  I've been relaxing lots of course but also working hard to go through all my clothes, pack up the stuff that is already getting too tight or is fall/winter and will definitely be too tight by that point, selling/consigning a bunch of stuff that I've been meaning to get rid of, going to yard sales looking for cheap maternity clothes, washing and sorting all those new clothes, and just working on stuff that I never seem to get around to during the school year.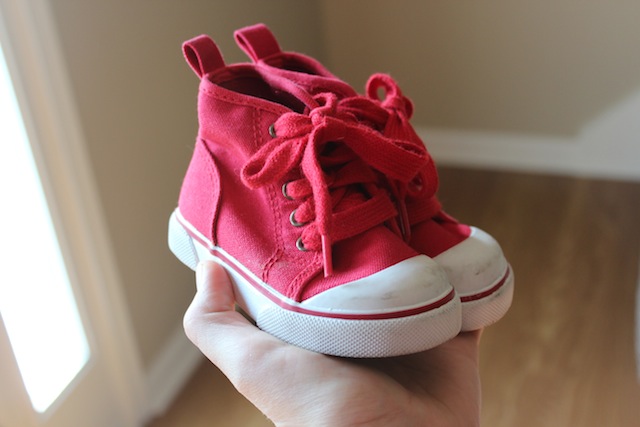 sweet pair of shoes I just couldn't pass up at a yard sale this week :)
4.  I finally started on my next quilt – a stacked books quilt!  My goal was to make another quilt in 2013, but after my extreme quilting marathon at the end of 2012 to get my first one done, I needed a break at the beginning of the year.  But I think pregnancy has lit a fire under me and I finally started working on my next quilt this week.  My goal is to get it done by August/September…because that is when we'll find out if we're having a boy or a girl and I know once that happens I'm only going to want to sew stuff for the baby :).  So I'm trying to get my stuff done before then.  I think that is a do-able goal – the "pattern" (I don't really have one, I just made it up on my own) is very simple and it shouldn't take long to get the top made.  I'm also planning to do very simple quilting, too.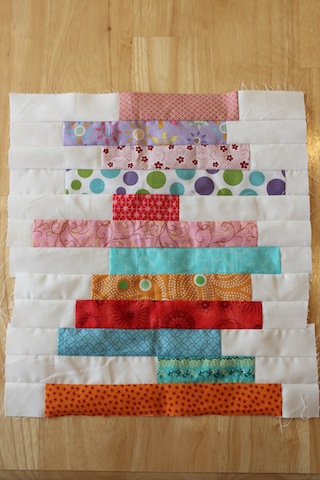 This is the first block I made.  When the quilt is finished it should look like four tall stacks of books.  Like I said, I'm making it up as I go, but the inspiration came from here.  I hope mine turns out half as cute as hers did!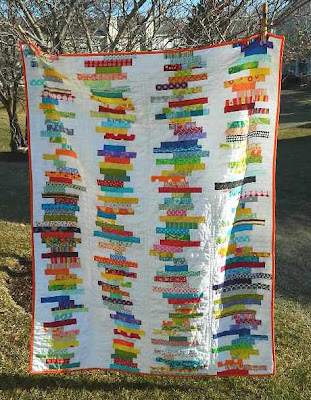 [source]
5.  We have a free, no-obligations weekend coming up.  We always seem to end up so busy on the weekends, so it's nice to have one every once in a while where you can just stay home and work on stuff!
I hope you have a fantastic weekend!
Linking up with Lauren