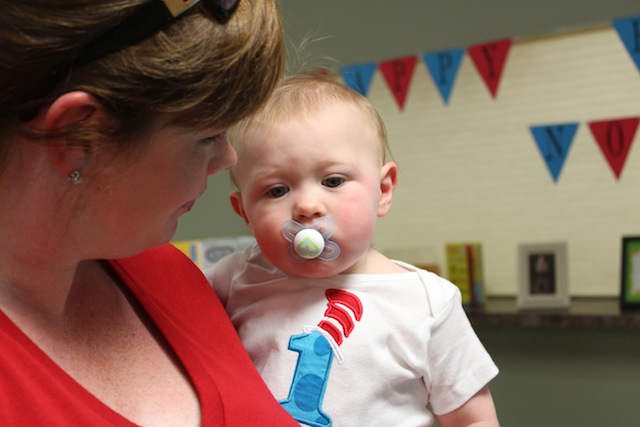 Last weekend Mr. Noah turned one and to celebrate Erin (and family) put together a fantastic Dr. Seuss-themed bash.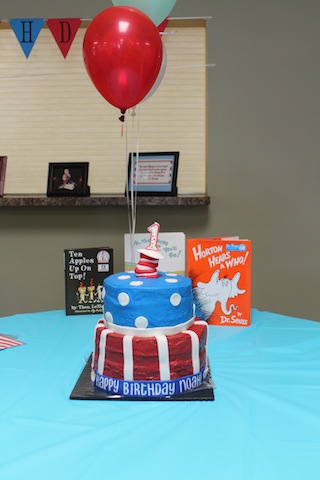 Erin asked me to make the cake (based on this cake) and I was more than happy to do so.  Other than the layers settling and bulging a little bit during the car ride to Lexington, I think it turned out pretty great!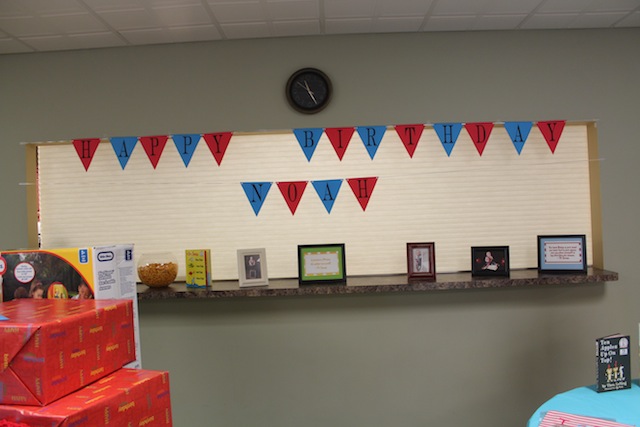 check out all these fantastic decorations!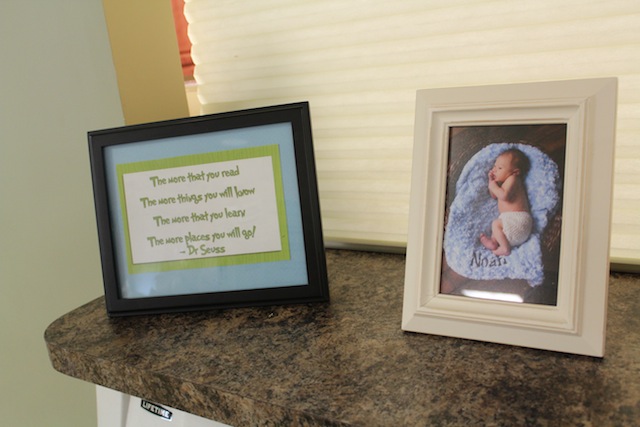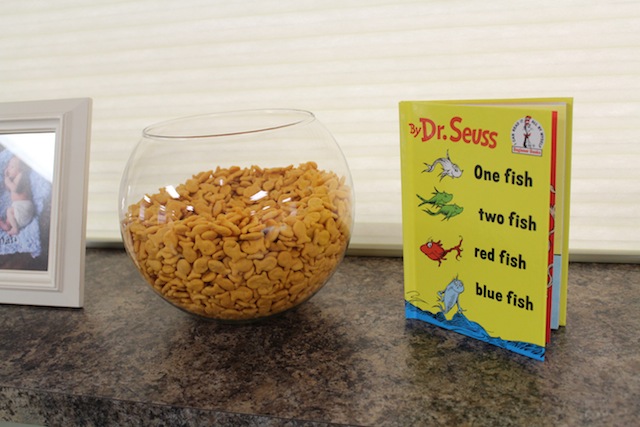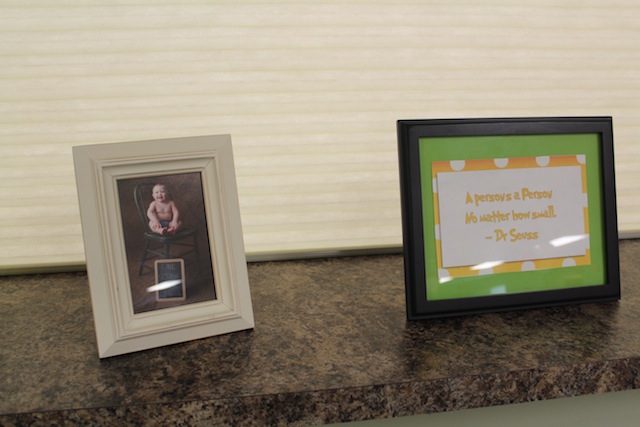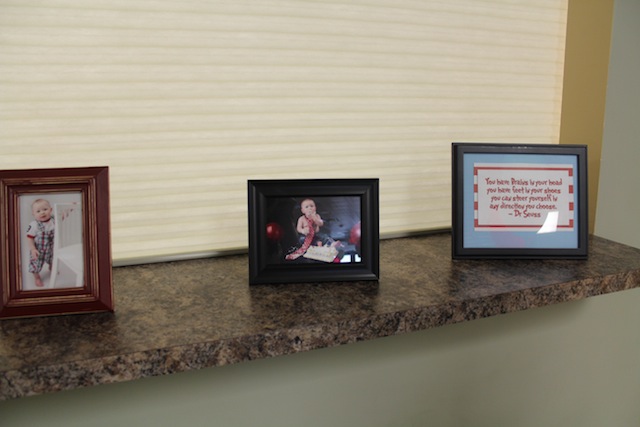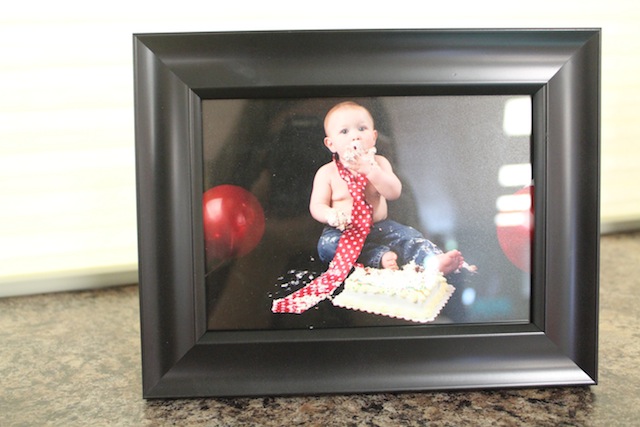 precious smash cake pictures – love that long tie!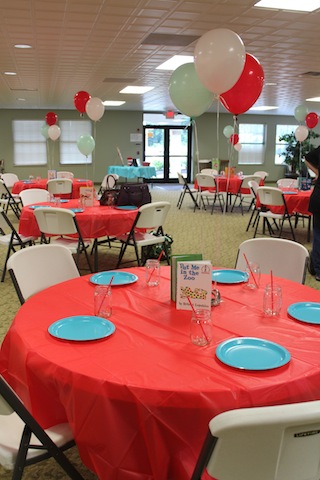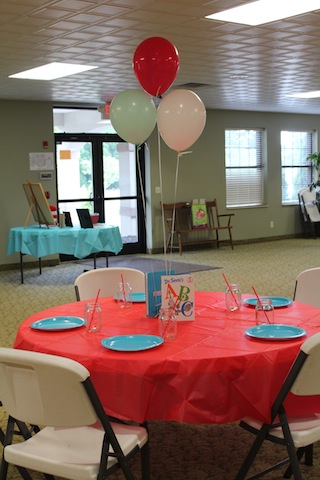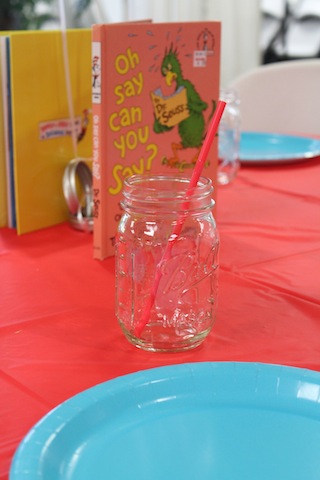 love the table settings with Dr. Seuss books, balloons, and Mason jars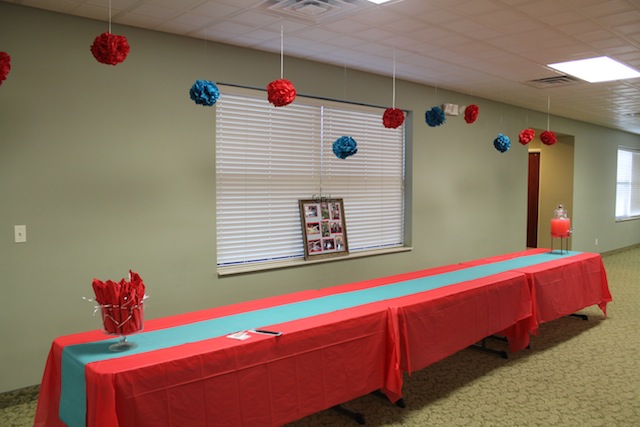 the food table…sans food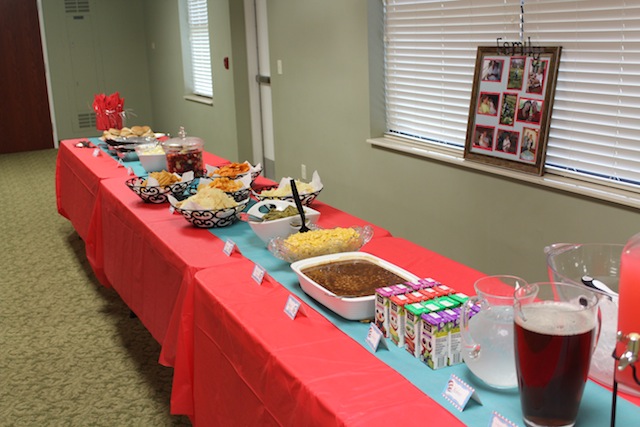 and now loaded up with goodies :)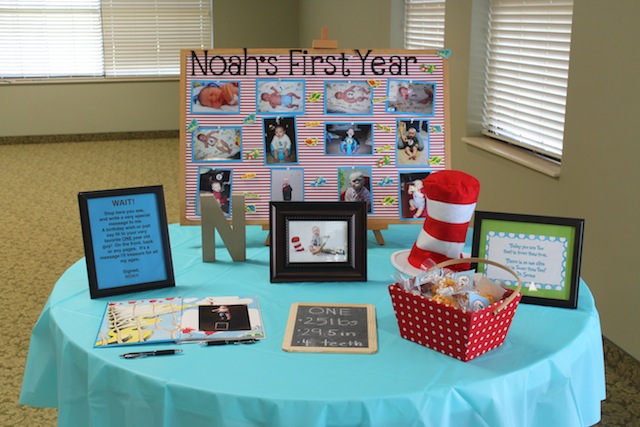 table at the entrance – pictures of Noah's first year and his one year stats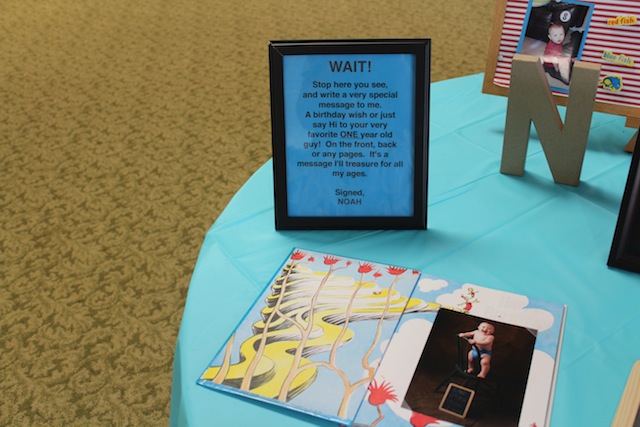 "guest book" – sign the inside of a Dr. Seuss book (Happy Birthday to You)
There were also tons of fun activities for the little ones.
paint table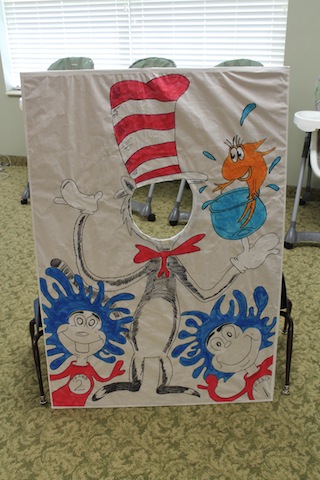 for taking pictures of the kids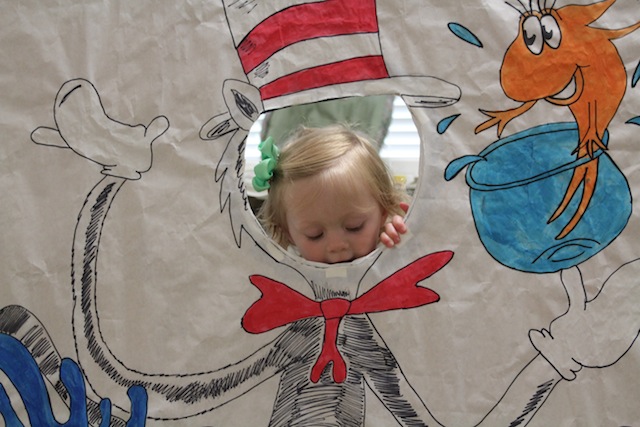 Nora giving it a test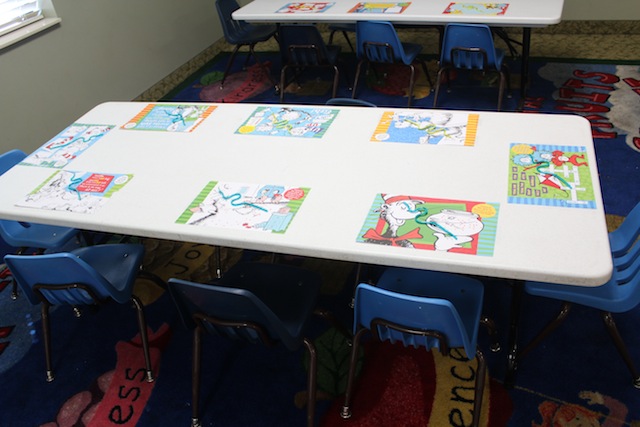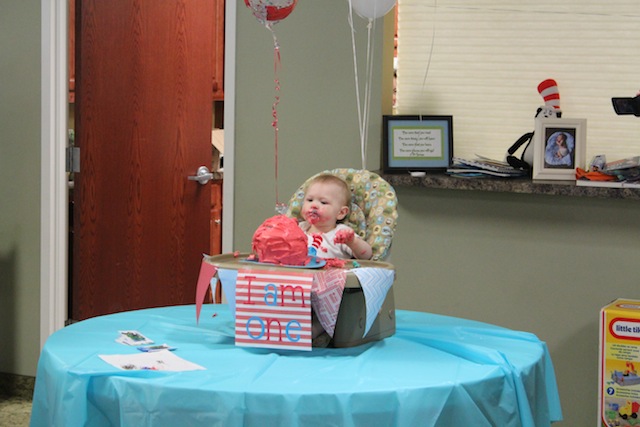 time for some cake!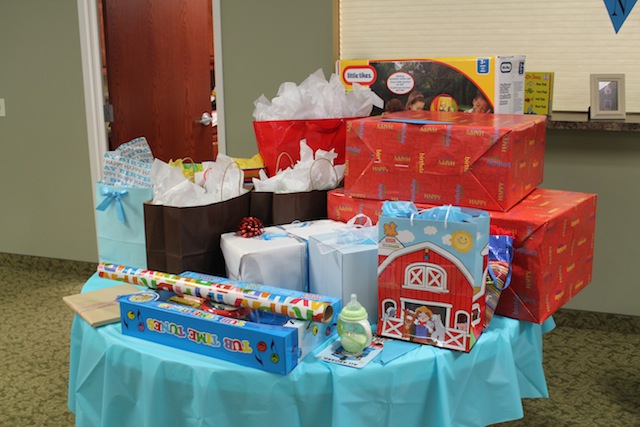 Look at all that loot!  Noah is going to be one busy boy!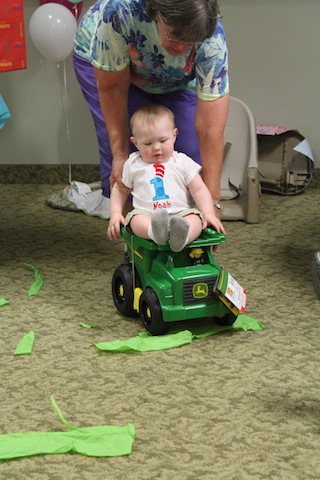 new toys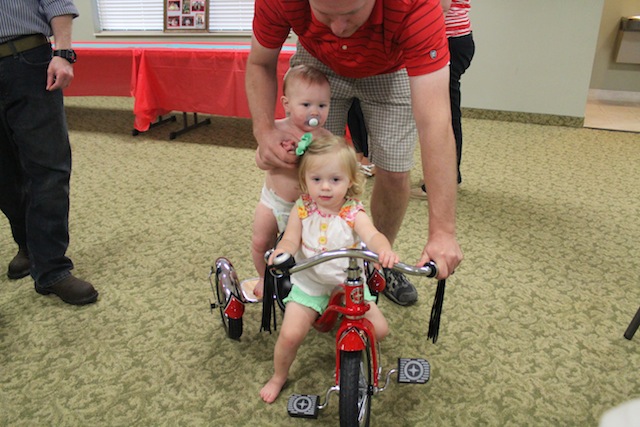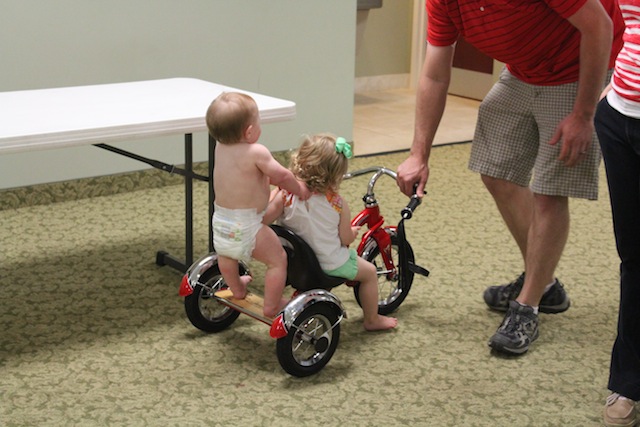 Nora and Noah testing out Noah's new trike
 We had a wonderful time celebrating Noah's birthday and visiting with our friends!  Oh, and today Noah also became a big brother…Adelyn was born this morning!  So much excitement!