In honor of today being my first day back at school (no kids yet, not until next Tuesday, but I had to go on back to work), I thought I re-post a little about my classroom organization series.  These are by far my most popular posts…it seems that everyone on Pinterest wants a nicely organized classroom :).  Anyway, in case you missed these back when I posted them the first time and you're looking to get your classroom nice and organized for the new year, this is a recap of what I talked about.

Here's my series introduction post in case you want an insight into my background (aka the method to my madness).
I gave you my list of the 5 notebooks all teachers should have on hand (hint: teacher notebook, student info notebook, a notebook for IEPs/504s and other accommodations and modifications, one for substitute information and plans, and one for general school info).  One that I didn't include, but that I now have and would definitely add to this list is a technology notebook – a place to store log in information, how-tos and step-by-step instructions.  I know it's not the most secure thing in the whole world, but sometimes it is just really hard to keep up with the eight million usernames and passwords you have.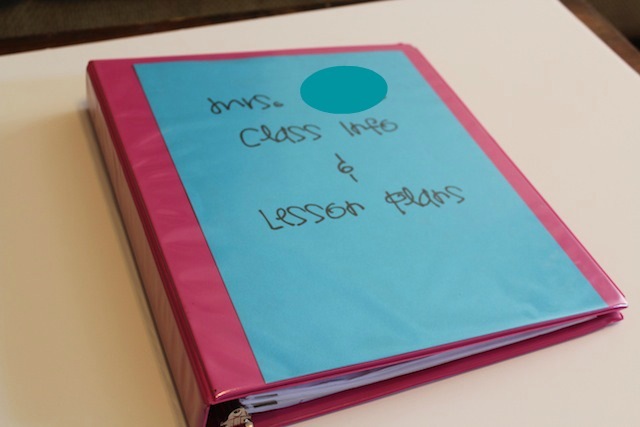 Then I told you more specifically about how I organize my teacher binder; where I kept my lesson plans, seating charts, attendance, grades, and other info that I wanted to have right at my fingertips at all times.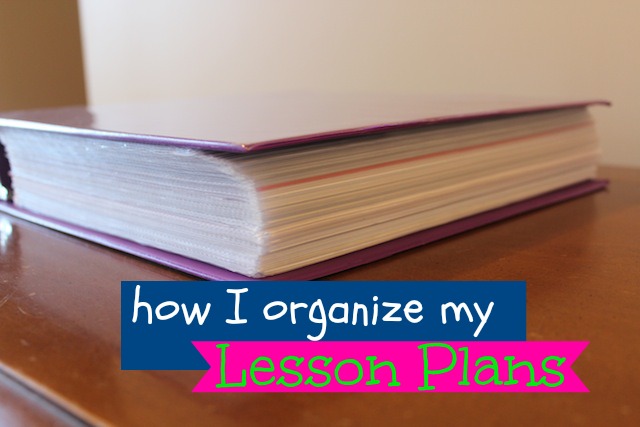 I also showed you another wonderful notebook I had…my lesson plan storage notebook.  I found using a notebook and page protectors so much easier than anything else.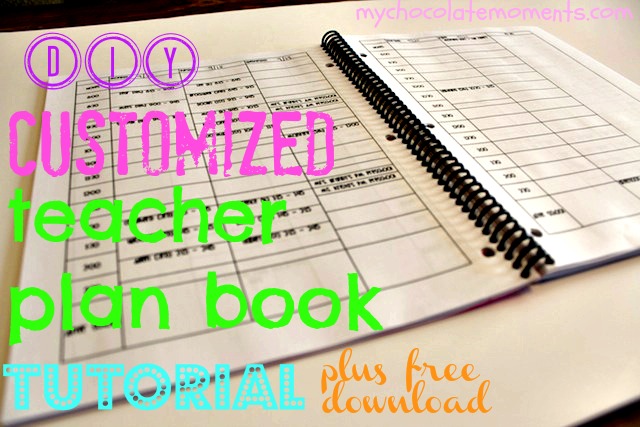 Then I showed you my all time favorite tip – how to create your very own, custom calendar/plan book!  I'm actually working on creating this years' book right now.  I'm still just as love with my planner as I was last year.
We talked about how to document parent contacts using an Excel spreadsheet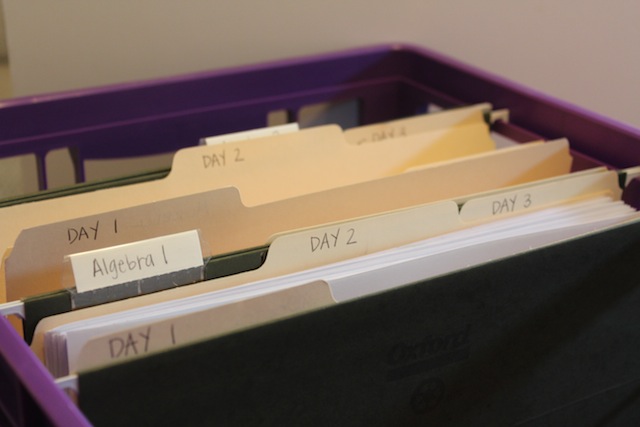 as well as how I handled make up work when kids were absent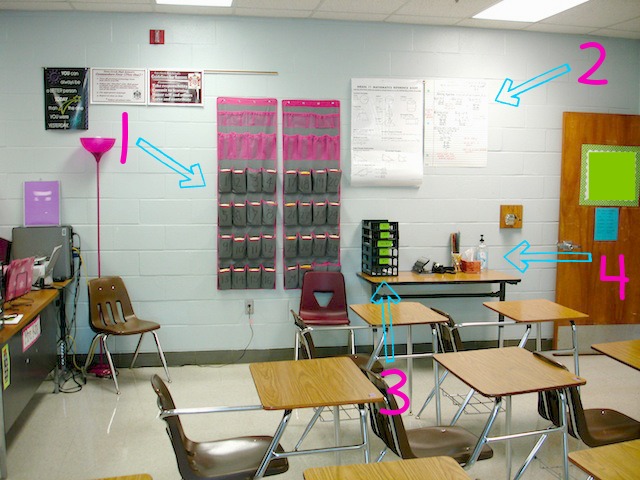 I showed you my student supply station and how I collected and handed back papers (although I have to say I think this method may be even better!)
And finally, we discussed some ways you could improve communication between parents, students, and teachers.
I hope as you quickly approach this new school year that some of these tips will be useful for you and will help your classroom run smoother.
Now here's a question for you – what other school-related organizing tips would you like to hear?  I've written all the ones I can think of, but if you have something that you just can't seem to get situated, let me know and I'll see if I can come up with a creative solution.