Let's pretend that I haven't been a total slacker blogger and that I'm not just now getting around to blogging about all the fun things we did in July, m'kay?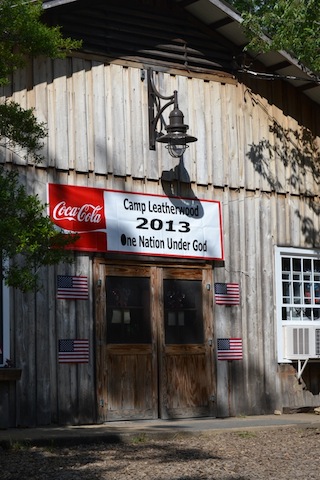 To kick off July I headed to church camp with our church here in Bowling Green (along with several other congregations from Kentucky and Tennessee).  We are currently building a church camp that is much closer to Bowling Green, which I'm so excited about, but it's not completed yet so for this summer (and hopefully this will be the last one!) we headed back to Camp Leatherwood…the camp where I grew up going as well.  I love going back as an adult and seeing how everything is the same yet different, as well as the updates that have been made since I was a kid.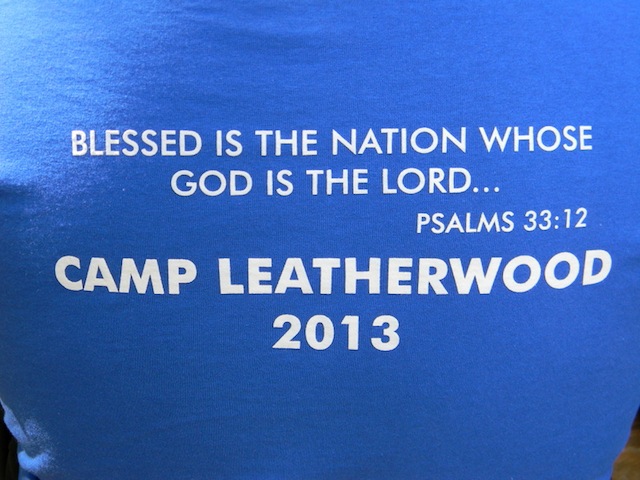 Our camp shirt – everyone wears them on the first day of camp and we take our group picture.  The campers get one color and the staff gets the exact same shirt in a different color.  It's a great way on the first day to help the campers learn who the staff members are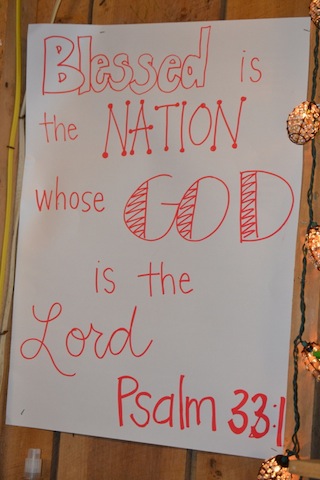 Since we were at camp during 4th of July week, we decided to go with a patriotic theme.  Our theme was "One Nation Under God" and our theme verse was Psalm 33:1 "Blessed is the nation whose God is the Lord".  I know some people wouldn't really enjoy being at camp on the 4th, but I loved it!  For one, Michael was off work on the 4th and was able to come to camp Wednesday night and stay all day Thursday.  Also, we had our own fireworks show on Thursday night and it was amazing.  I am not kidding – it was the best fireworks show I've ever seen!  I expected some dinky backyard fireworks set up, but the guys who put it together blew me away (fortunately not literally!).  Someone donated a bunch of professional-grade fireworks and we were able to sit so much closer than when you go see a public fireworks show.  It was incredible.
It was a bummer that it rained almost the whole entire day on Thursday so we had to spend pretty much all of our 4th inside the mess hall.  It did let up in time for fireworks, but the rest of the day was blah and gloomy.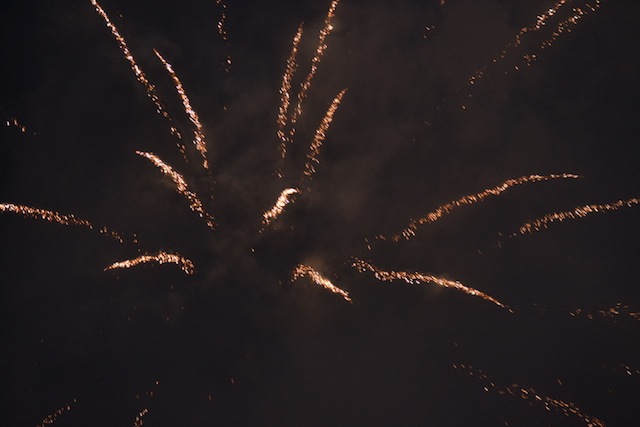 I was a little concerned about being at camp in July while nine weeks pregnant.  It turns out that the heat certainly wasn't a problem – it ended up being the coldest, raniest week of July (and church camp in general) that I can ever remember!  Many of the campers and staff wore sweatshirts and pants during the week.  Had I not been pregnant (and feeling much warmer than usual) I would have probably been the most bundled up one.
Really, the worst part of camp for me was the bathroom situation.  Getting up multiple times in the night to go to the bathroom while at home when you can just shuffle to the bathroom with your eyes half closed and not even have to turn on the light is not too big of a deal.  Getting up multiple times and having to put on shoes, put on glasses, get a flashlight, walk to the bathhouse in the pitch black scary night, turn on the blazing lights, and then reverse the process is much more inconvenient.  Two nights it poured down rain all night, which made it even worse.  What I would have given for a bathroom in the cabin!
I also had some issues with my back hurting from sitting on the wooden benches all the time, but after a day or two of that I just started carrying my camping chair with me at all times and sitting in it instead of on the benches.  My back pain went away almost immediately.
And now let's talk about the best part of camp for this pregnant lady…the food!  In the weeks leading up to camp I felt nauseous basically all the time.  Eating food wasn't the problem, it was the fixing of the food and the cleaning up of the food that freaked me out.  So camp, where you walk in, they hand you a plate of heaps and heaps of delicious food, and then someone else cleans up after you, was this mama's dream come true.  It was fantastic.  Plus, they serve lots of healthy options so I didn't feel like a total pig.
I don't know if it was being out in all the fresh air or what, but I felt better at church camp than I had in several of the weeks leading up to it.  The total opposite of what you'd expect, right?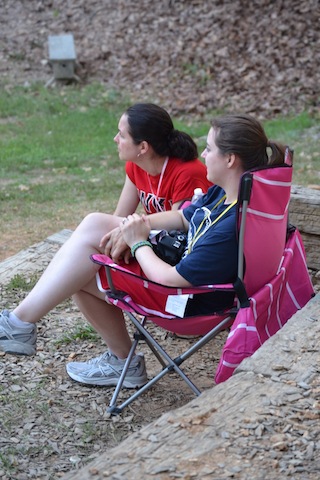 I was the counselor for the oldest girl's cabin.  I had most of them last year as well and I really enjoyed getting to have that same group again.  They are a fun, mature group of young ladies and we had a good time together.  Which was good, what with 15 of us all crammed together!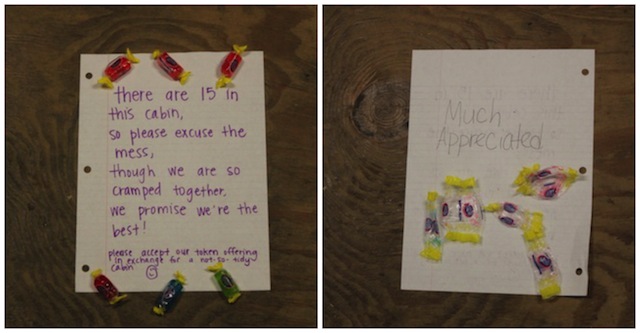 We have cabin inspections every morning after breakfast.  The girls' cabins are always so very clean that it's hard to find a winner…so we have to resort to bribery creative decorations.  The first morning I wrote a cheesy poem to try to sway the judges.  Obviously they liked the candy but no win for us.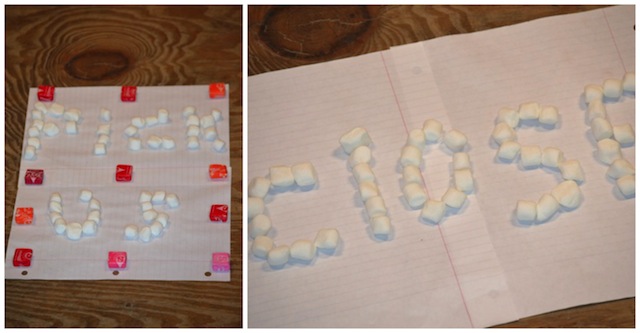 Another morning the girls came up with a little sign, asking them to pick us.  But sadly, it was a no (although they left us a cute message in return).
I also appointed myself as one of the camp photographers.  Since my girls were busy during the day with their activities and they didn't really need me to take them here, there, and everywhere, my time was pretty free during the day.  So I tried to carry my camera around and take lots and lots of pictures.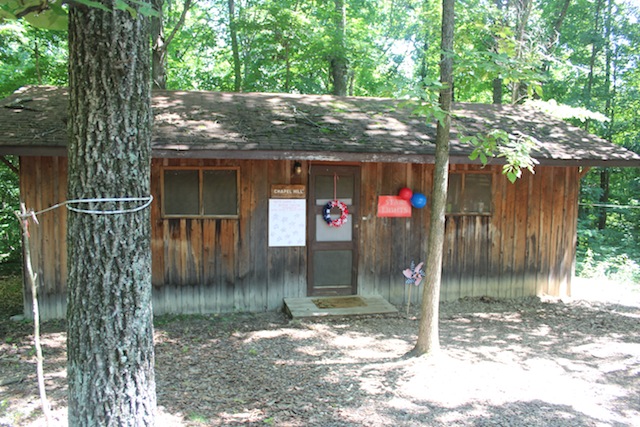 My cabin
Ok I guess at this point I need to pause and tell you a little about my picture policy.  I will not put pictures of other peoples' children on my blog without their permission.  I usually won't even put pictures of other adults on here unless I ask them first or know they won't care.  Group shots from far away, side or back shots, or very distorted shots, sure.  But anything that shows faces pretty clearly is out.  I'm saying that to explain the distinct lack of pictures of the campers and staff in this post.  I have hundreds of pictures that I and two other camera-happy adults took at camp, but I only chose a very, very few to share here.  The pictures of the people from camp are the ones that are most special to me, but they'll have to be saved for my own personal scrapbook.  I hope you understand.
Moving on.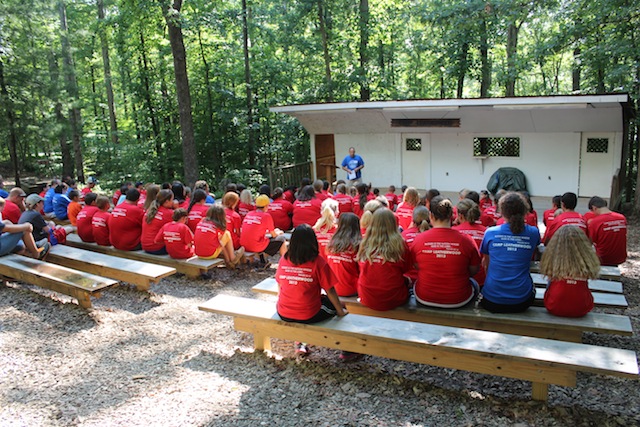 Devotional the first night
One of my favorite things about Lehman's camp is the emphasis that is put on spiritual things.  Yes, camp is fun and there should be time to relax and play, but the main purpose should be to learn more about and draw closer to God.  We do a camp-wide devotional in the morning and a night, two Bible classes during the day, a special singing time at night, and then a small cabin devotional right before bedtime.  I think it's great how the people in charge make sure we spend lots of time worshipping and learning.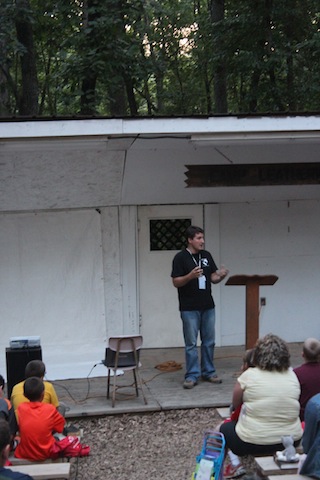 Daniel leading a devotional
I wasn't a Bible class teacher but I got to help one of the other teachers create a relay race for his class.  I had a blast thinking up random and creative things to go in the race that would help the kids remember their verses about spreading the gospel.
Our camp is also very heavy on sports.  That's not my thing, per say (aka I'm super un-athletic and uninterested in sports), but the kids seem to love it.  They do all kinds of tournaments and teams and points and stuff and everyone has lots of fun.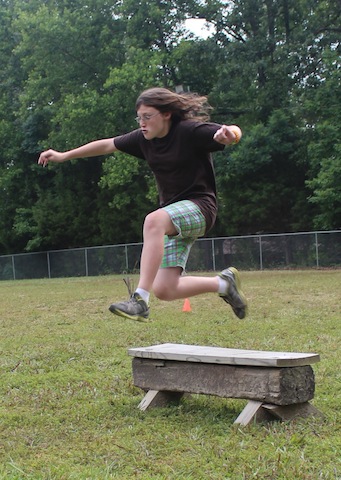 Abby running in the relay race
Now crafts, that's more my speed.  We made all kinds of cute things, like bracelets, pillowcases, and marshmallow guns.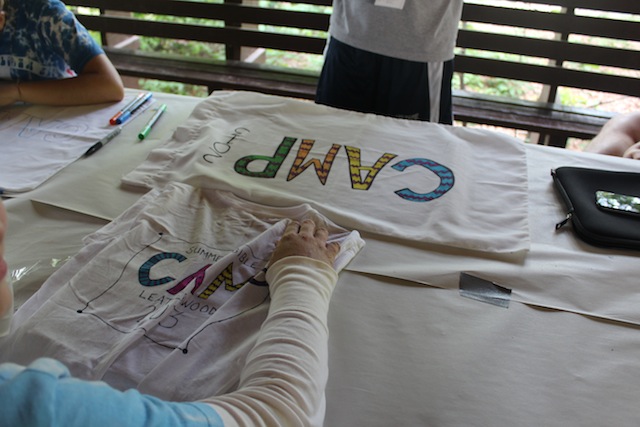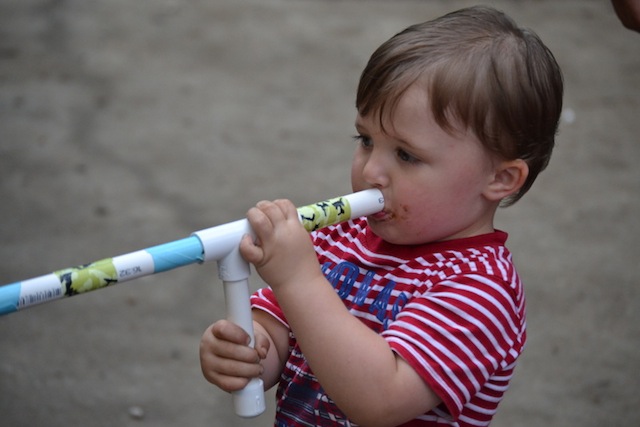 Josiah, along with all the other campers, loved the marshmallow guns.  They were a huge hit!
There was also lots of pool time, slip-n-slide, funny initiations, a hilarious scavenger hunt, hikes to the creek, impromptu games of basketball, and much, much more.  I've barely scratched the surface of all the wonderful memories from camp but if I kept writing this post would go on for days.  I'll probably think of something else that I want to add the second I publish this post, but for now that's all I've got.
I love church camp so much.  It's been a huge part of my life since I was nine years old and it's one of my favorite parts of the year.  In fact,  I think it means more to me now as an adult than it did when I was a child.  I hope to instill that same love and passion in my children.  I guess I'm starting baby off right by bringing him or her to church camp in utero :).  And Lord willing, I'll be there again next year, with my little one strapped to me just a'snoozing away.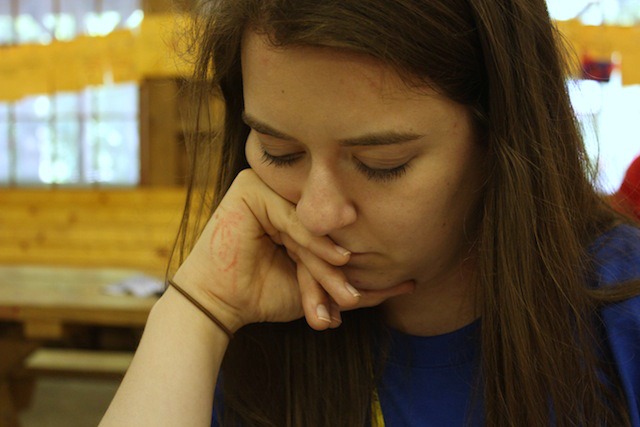 Oh and what would a good post be without a picture of my favorite boys?  Tiffany didn't come to camp this year – wrangling one toddler last year was difficult enough, an active 2-year-old plus a "scooter" would have been too much.  I don't blame her, although I missed her like crazy!  She and the boys did come on the 4th for a while though.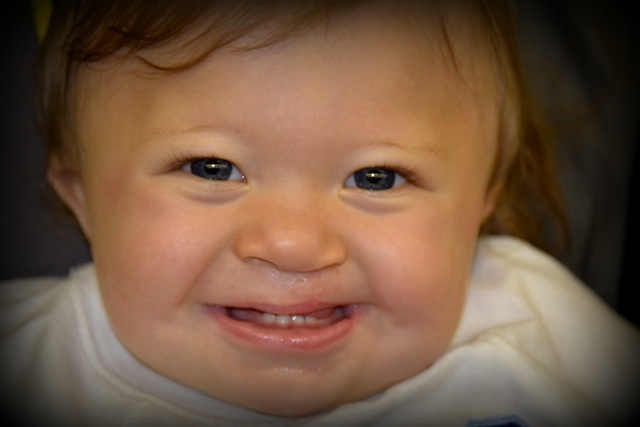 Love that sweet smile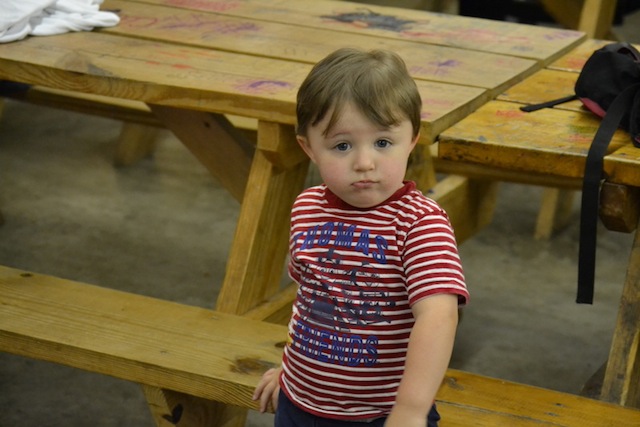 such a "grown up" little boy these days – the toddler of last year is completely gone!
Are you a church camp lifer like me?  Do you love it in spite of the bugs, uncomfortable beds, nasty showers, and treks to the bathroom?  I know camp isn't for everyone, but you should at least go once in your life if you can.  You never know…you may fall in love and want to come every year!