It's hard to believe that this little guy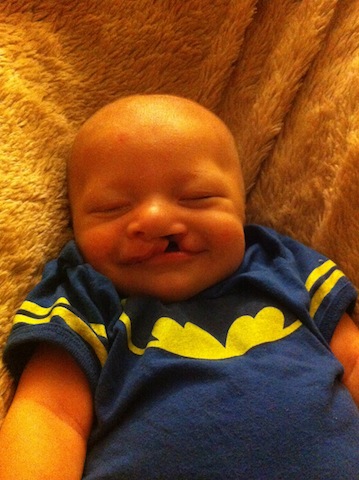 is now ONE!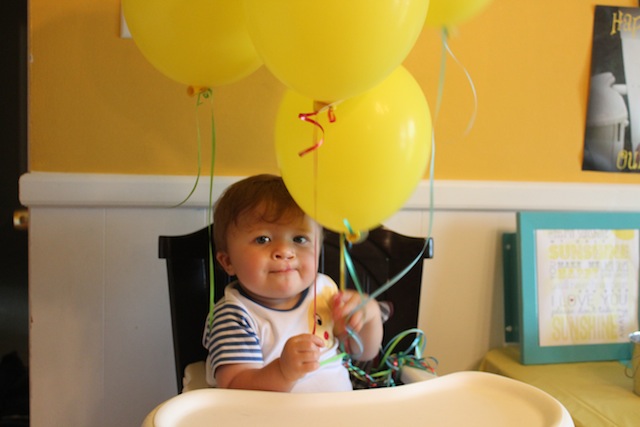 And probably the happiest child I've ever met in my life.  The theme of his party, You are My Sunshine, was totally, 100% fitting for his sweet personality.
Tiffany had a bunch of sunshine-themed party ideas pinned on Pinterest, so I looked at her board and picked a cake that I thought I could replicate (or at least make one that was similar).  I ended up using this one as my inspiration.  I was really pleased with how it turned out!  I especially love the clouds.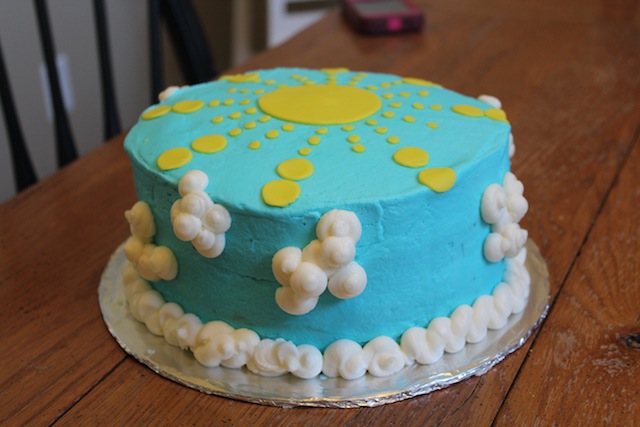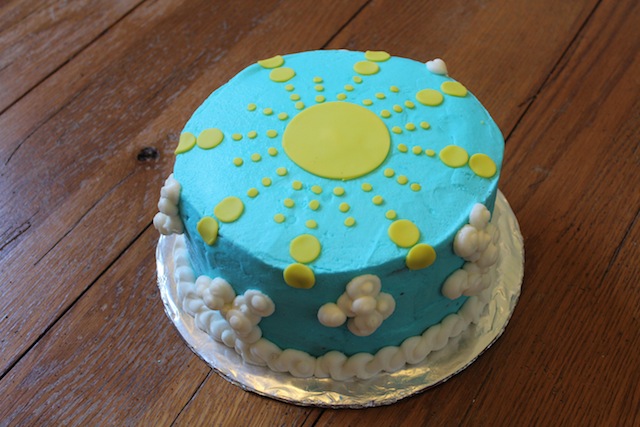 It was totally by coincidence that my cake matched perfectly with Tiffany's decorations!  Great minds think alike :).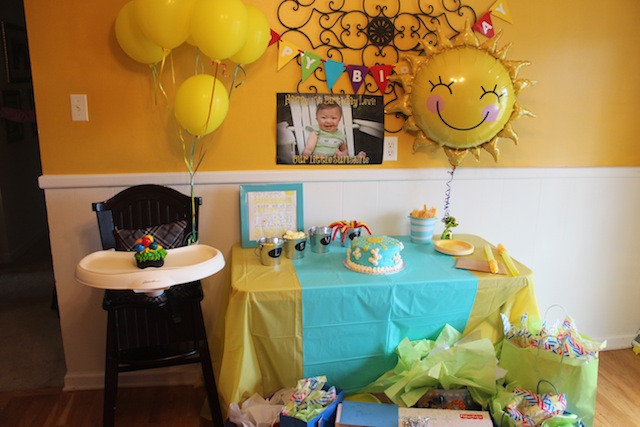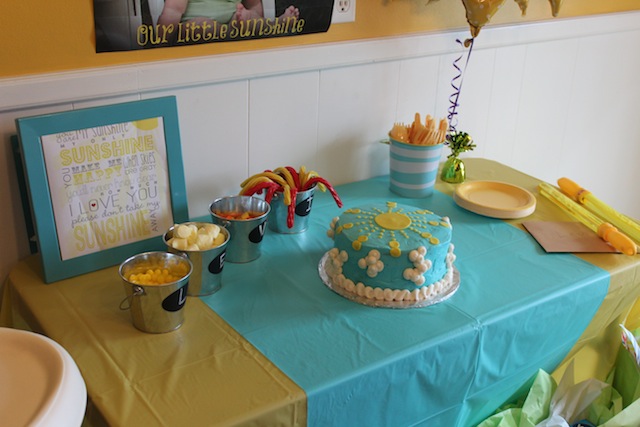 Of course the cake and decorations were greatly eclipsed by the star of the show, Mr. Levi himself.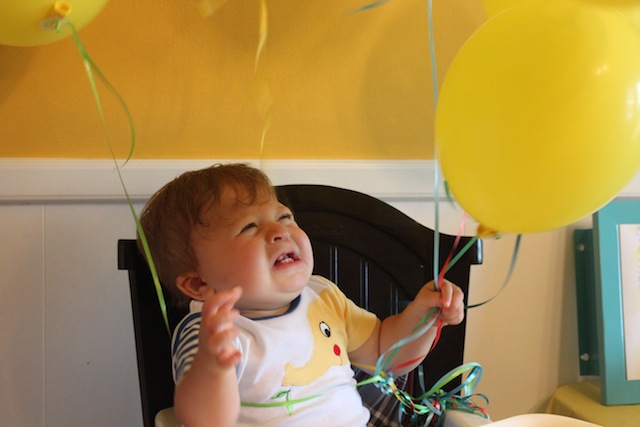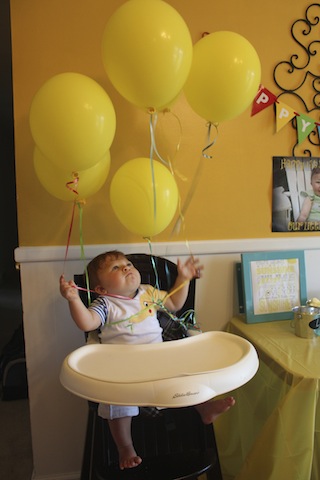 He loved playing with those balloons.
And laughing with Michael.
But you know what he loved even more?  Cake!  I have never seen a kid devour a smash cake the way Levi did.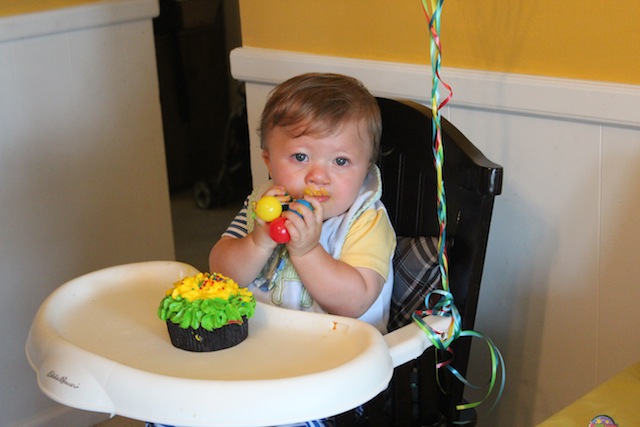 Starting off with a tentative taste of the icing from his cake topper.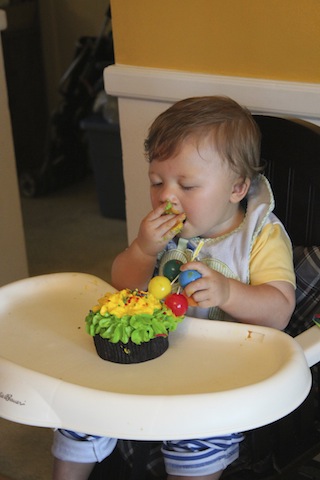 Then diving in to the good stuff.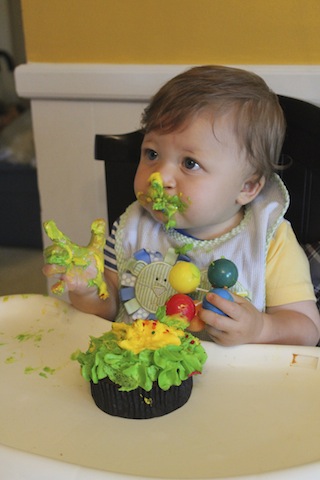 Oh yeah, that's what I'm talking about…how have you people been hiding this deliciousness from me for a year???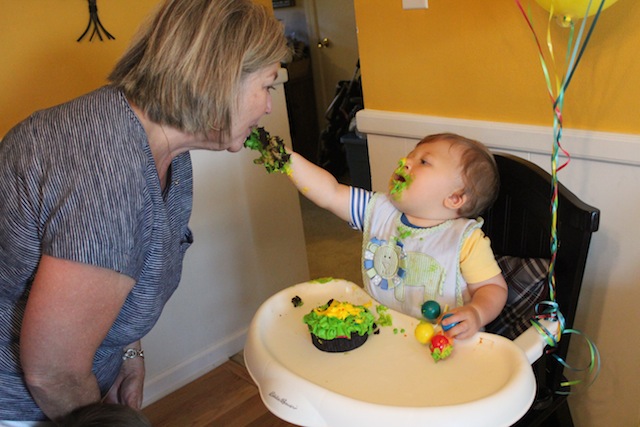 Happy to share some cake.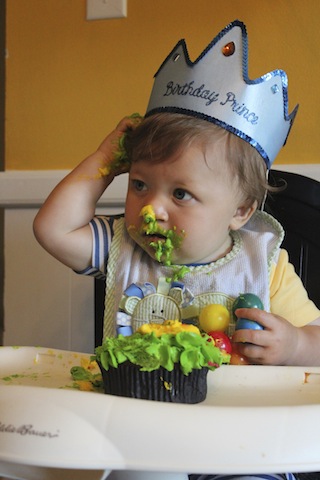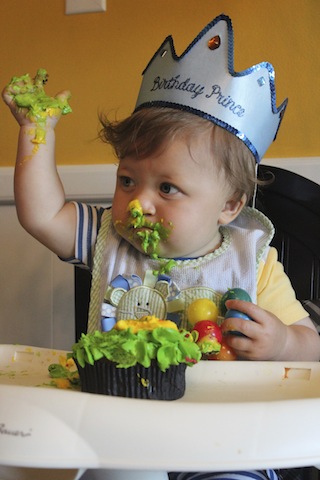 Yum yum yum!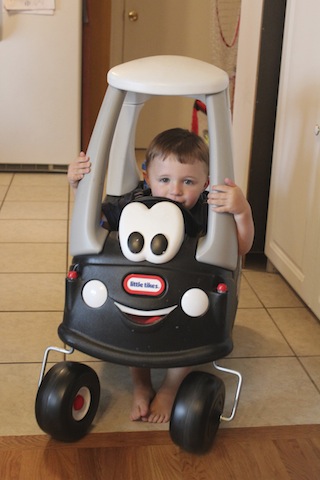 And of course we can't leave out Josiah!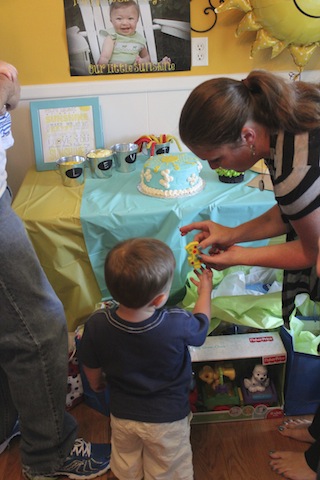 helping light brother's candle…he didn't quite realize that this was Levi's birthday, not his own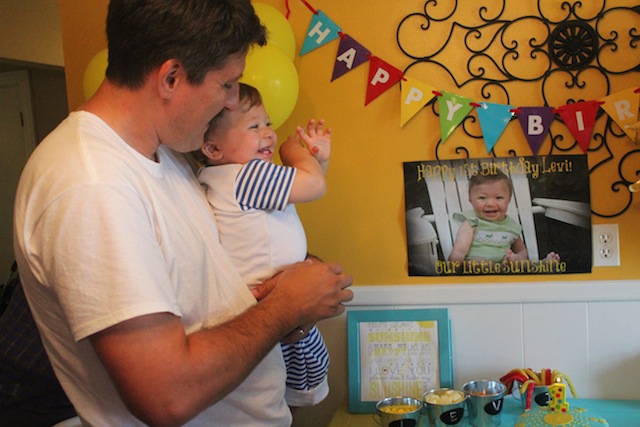 ready to blow out the candles!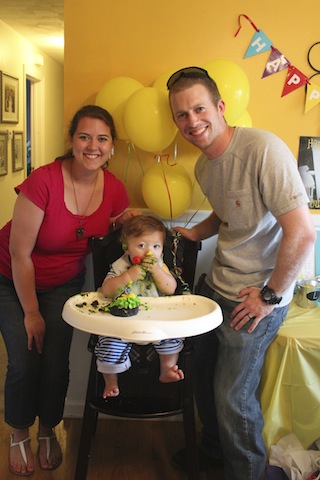 "Misser Michael" and "Missy" Caitlin (Josiah's names for us) with our little man
Happy birthday, Levi!  We love you!